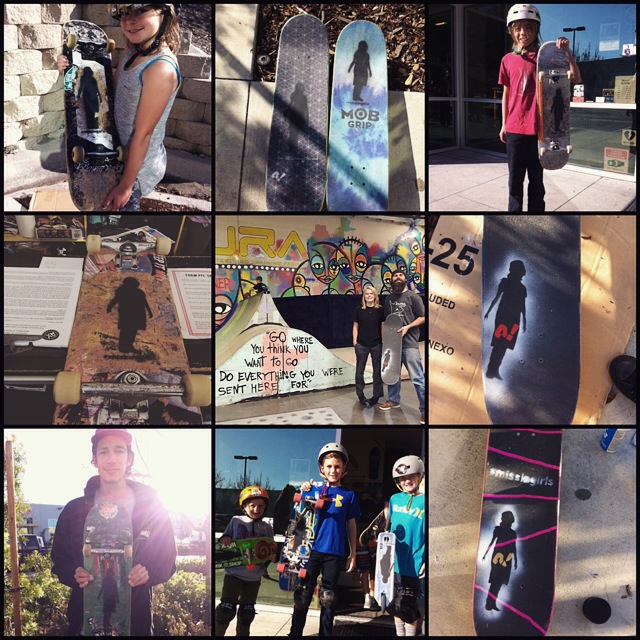 MISSING is a public art project started by Leena Kejriwal in India.
Black silhouettes of a young girl have been painted all over Indian cites to represent dark holes into which millions of girls disappear. It's estimated that global trafficking has 27 million people and millions of that are children. This is horrible and way too many people don't know about it.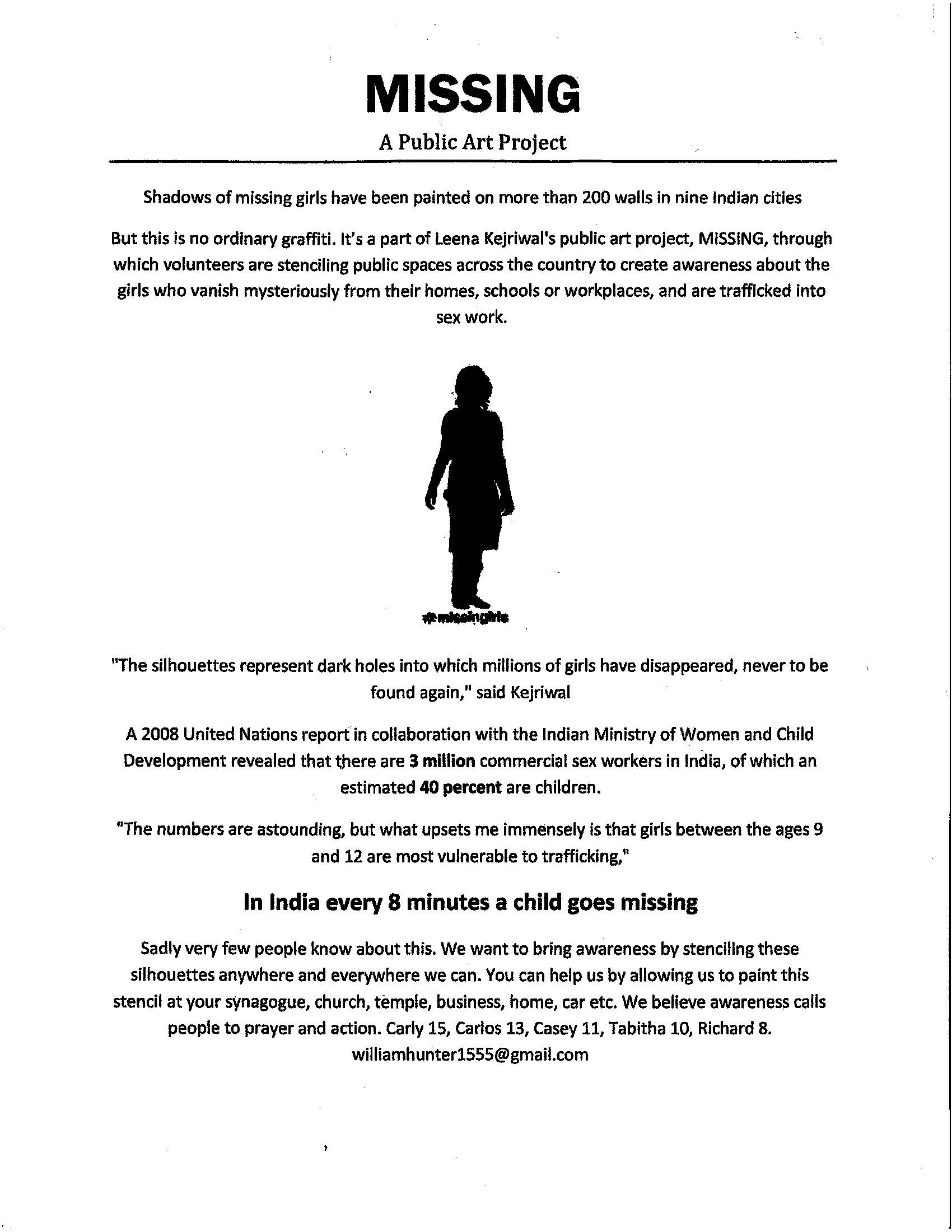 MISSING or
#missingirls
is bringing awareness about sex trafficking in hopes people will step out to see it ended.
I found out about #missingirls at the beginning of this year and thought it was such a great idea that I made a stencil and painted it on my skateboard. I actually told my mom that some day I was going to work for and help these people, and then one month later, I was asked to be the USA ambassador. I've painted the stencil on other peoples skateboards at a few local skateparks and am really stoked about how much everyone gets excited about it. We also have been working towards painting it at churches and local business. I am so grateful to
Aura Skateboarding and Training Facility
for showing so much support and being the first place that the Missingirls stencil has been painted here in the USA!   They also have done half price admission days for anyone who get the Missingirl stencil painted on their skateboard.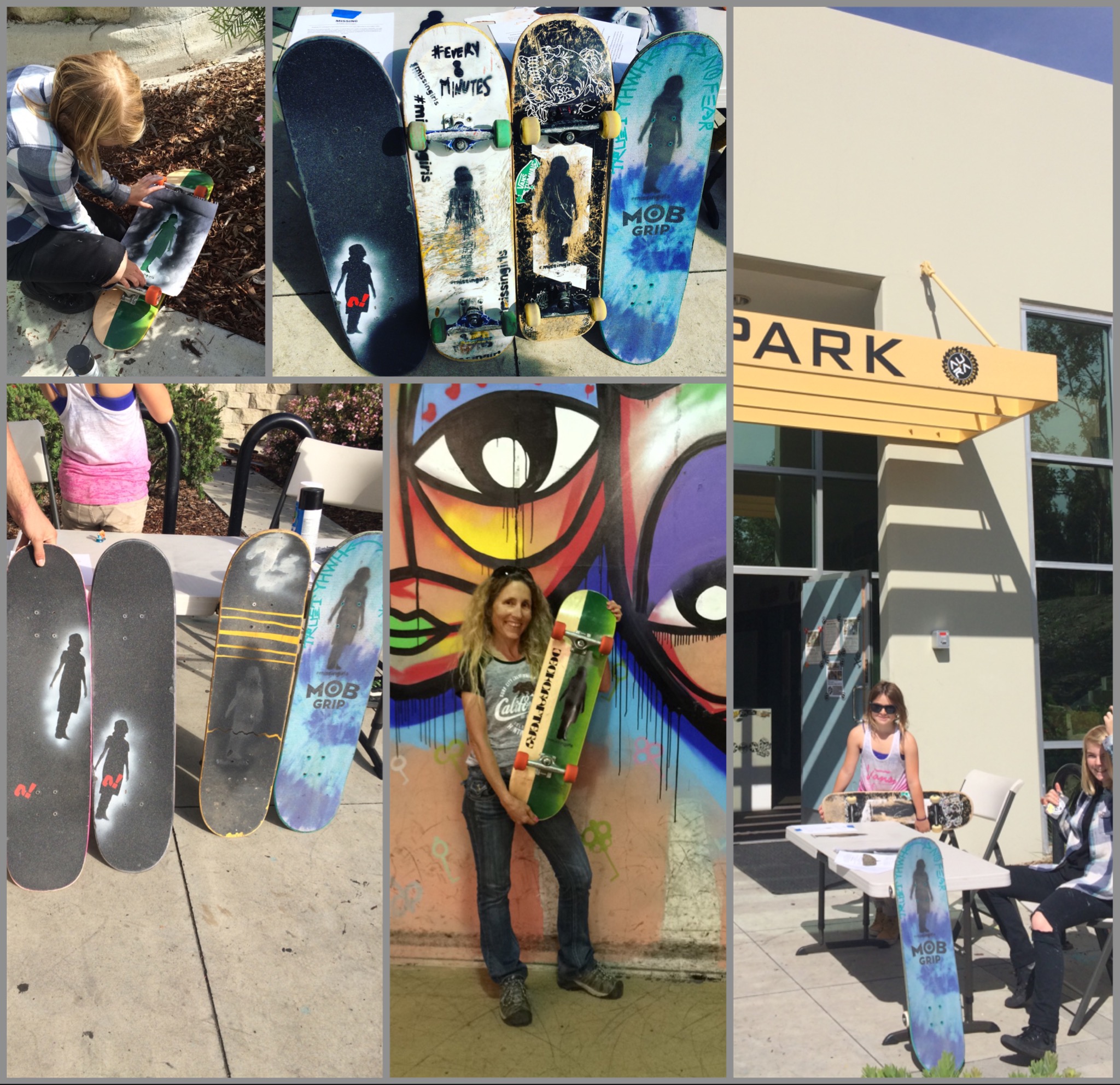 In the past 3 months we've been able to paint the Missingirl stencil on over 30 boards! But sadly Sex trafficking isn't the only kind of trafficking, labor trafficking is a huge part of human slavery and there are things YOU can do to help us end it! Look for the Fair Trade label. Buying fair trade chocolate, coffee, rice, clothing, soccer balls and many other items does make a Huge impact on ending trafficking. Where we put our money really does make a impact!
Also if you would like to put the Missingirl stencil on your skateboard or business or anywhere you know you can, I will email you the stencil PDF so you can make your own!
Please keep the trafficked girls and everyone who is trafficked in your thoughts and prayers!
15yrs old, Vista CA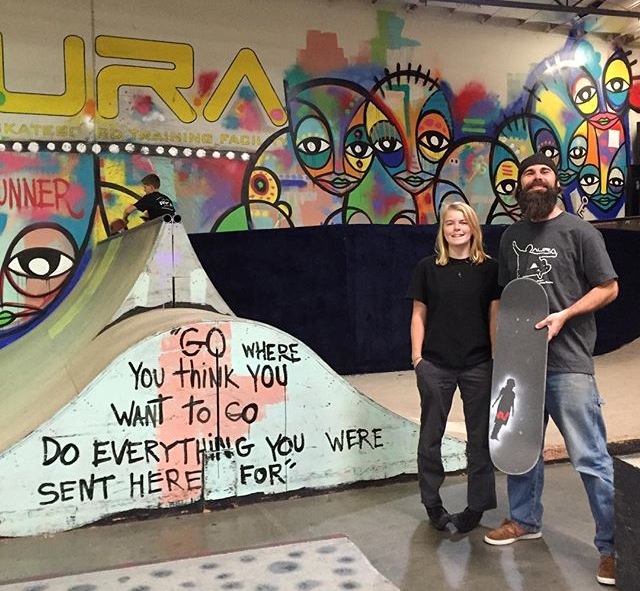 Thank you Carly for writing this blog post & everything else you do to help Missing Girls.
Don't be shy – if you're a skater any board/skates and doing something rad  – share it – skatingfashionistas aren't just skateboarders or girls – they are people who keep it stylish on & off the board.
Yes – more girls skate when they see girls skateboarding AND more people make positive changes when they see & feel positivity!