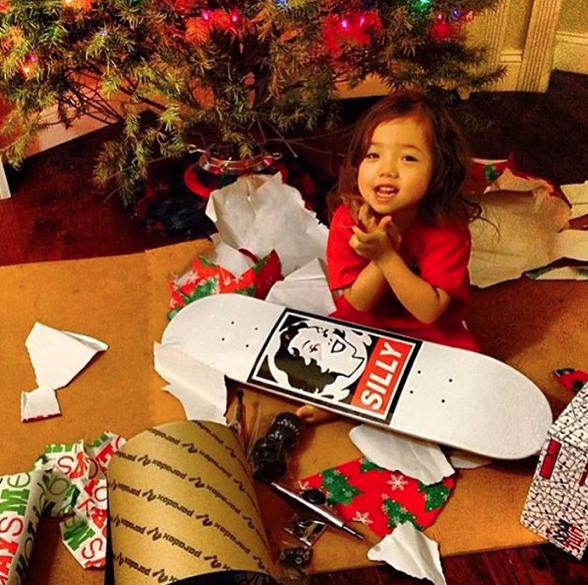 Christmas 2015 is over – so what happens to all those Christmas presents?  My hope especially for the skateboards out there are that they get used.
Skateyogi shares this picture of sheer delight over a Silly deck.  I think it's a great picture to start off the first week of 2016 and the next couple of posts will be about girls who are out there making sure new boards get used.
More girls skateboard when they see stylish girls skateboarding and get encouragement so keep sharing – you don't have to be a super shredder to inspire someone else to skate you just have to be willing.  So who's willing in 2016?