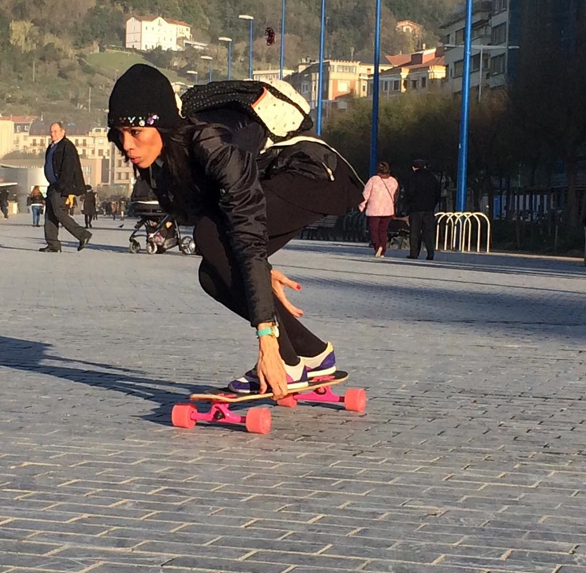 This is saydegar in Playa Zurriola and she captured her photo – Don't tell me the sky is the limit ….
I hate when people tell me what my limits are because I'm a girl or because I'm an amateur skateboarder or for whatever nonsense.  We are all unique and capable of much more than we'd ever imagine – so if someone is talking limits to you – know it's them not you that's limited.
As for Playa Zurriola – on the 9th day of December we're in Spain.  Style after all is universal.