I've known Justyce Tabor for a couple of years now and she's always impressed me with both her skateboarding skills and attitude.
They say attitude is everything – I've even heard attitude is the difference between an ordeal and an adventure – Bob Bitchin.  I believe it.  I skateboard for fun and you can tell who else does because the entire vibe is positive. Justyce lives a life of adventure!
I'm so happy to congratulate her on her own Silly Girl pro model deck!  If your skate shop doesn't carry Silly Girl – ask them why but first go order the deck from Pink Widow Distribution.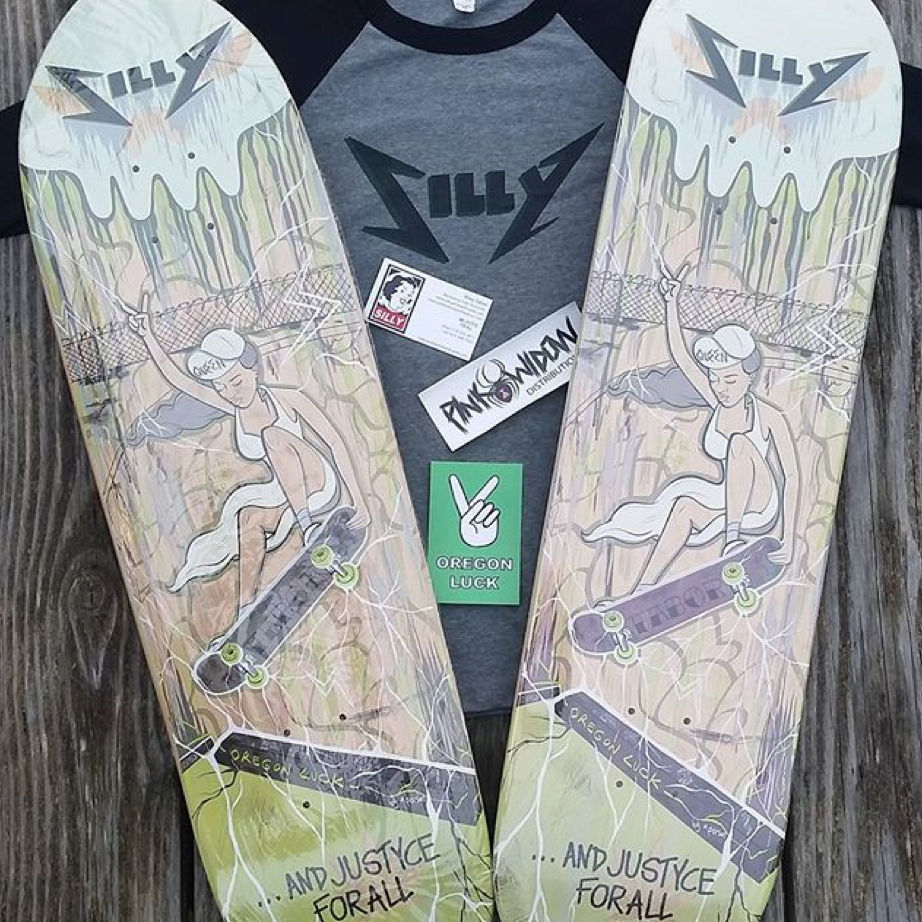 silly girl is a symbol for individuality, unity and progression, sometimes associated with females that skateboard;  silly girls help promote and establish a vision for females of all ages to see that there are no limits to what they can do.   sillygirlskateboards.com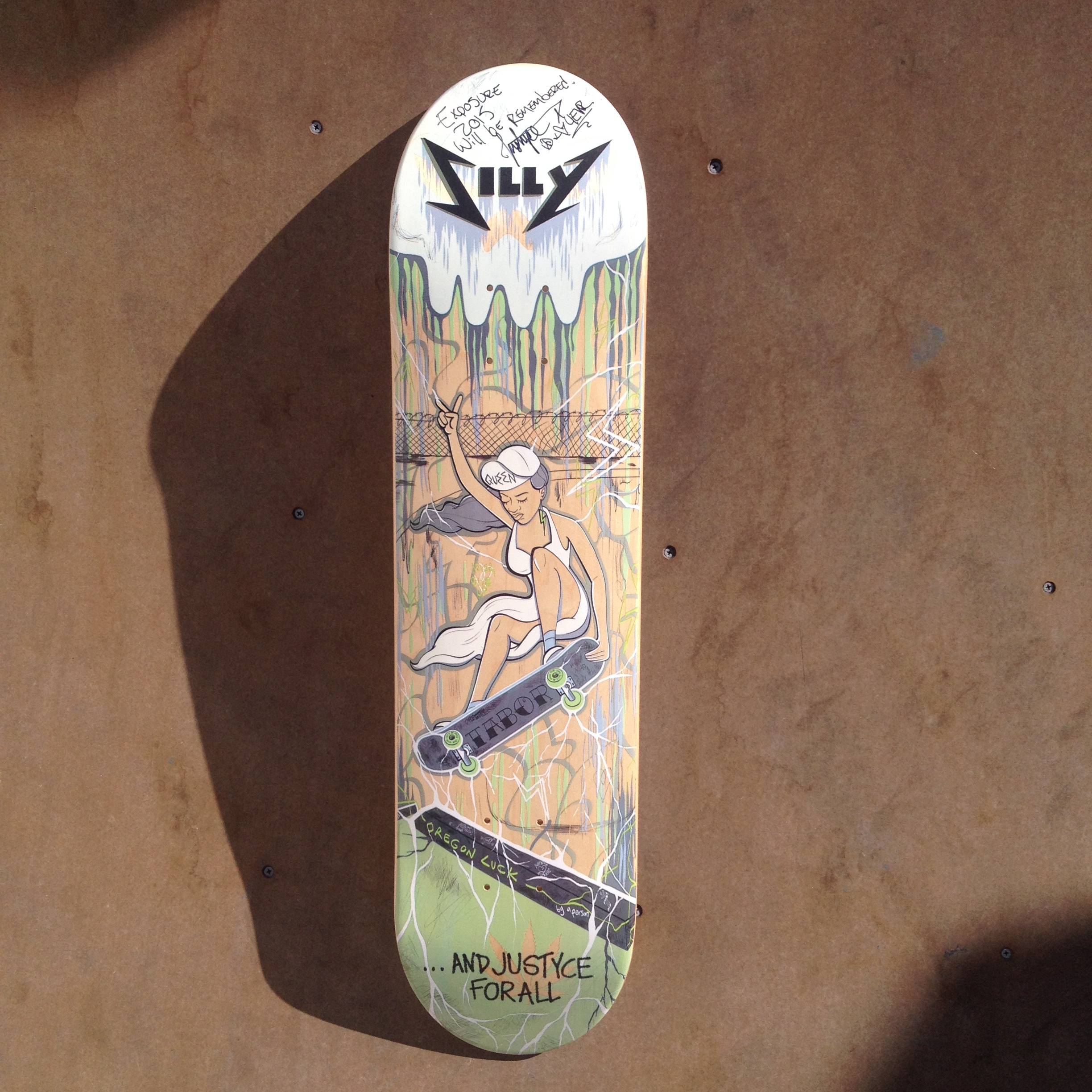 Want to win this autographed Justyce Tabor deck?  To win, follow skatingfashionista on IG & add me in Snapchat sk8fashionista – winner to be announced this week.  You don't have to be a girl to support and inspire girls to skate!
On the 7th day of December we were happy for #oregonluck