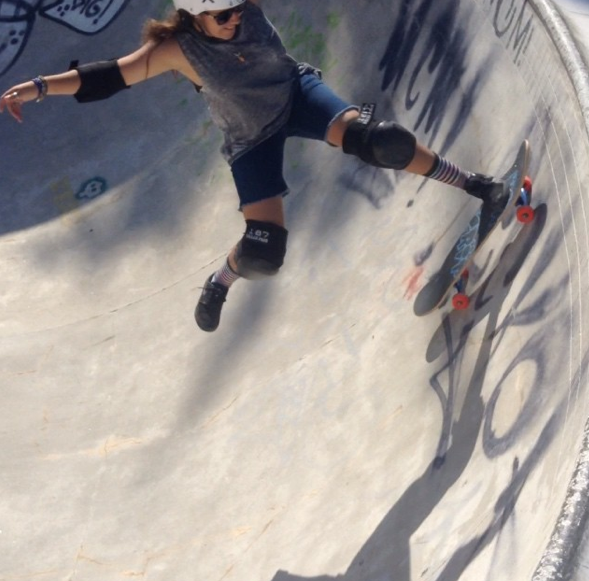 Ali_stevens shows us Weeeeeeeeeeeee is a word & feeling – I feel Weeeeeeeeeeeee just looking at the photo – if you need more click on the link for the video!
Ali is a Canadian amateur skateboarder who's sponsored by Volcom, PawGrip & SIC 970 Headwear.  She's definitely stylish on & off the board.
More girls skateboard when they see girls – so take time to show us where you are skating!