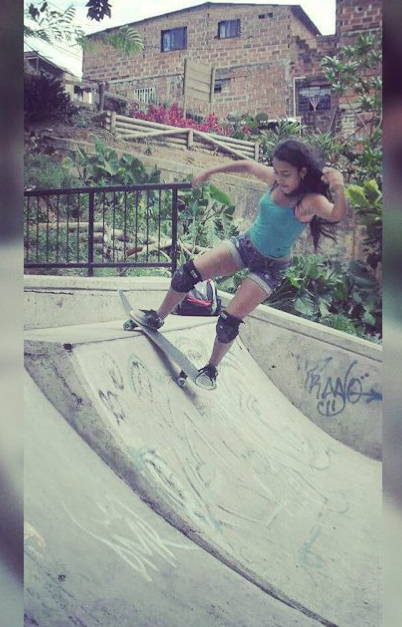 Valen Lopera shares this picture from Colombia.  When I googled Colombia I found out just how serious Colombians were about skating.
Since 1974, on Sundays and national holidays the country's capital closes it's usually congested main roads to give Bogotá's residents a chance to walk, run, bike, skate, skip, hop, etc. In other words, from 7 AM to 2 PM Colombian families and tourists can use the over 75 miles of asphalt as their playground.  – Huffington Post
If you follow the link you'll see 20 additional reasons why the Huffington Post says Colombia is the Happiest Country in the World.  After this picture and the slide show – I'm ready to take my board south & I know I'll keep it stylish because I just read that Columbia is the Fashion Capital of Latin America!