I'm on a mission to get more girls skateboarding for fun and to keep it stylish.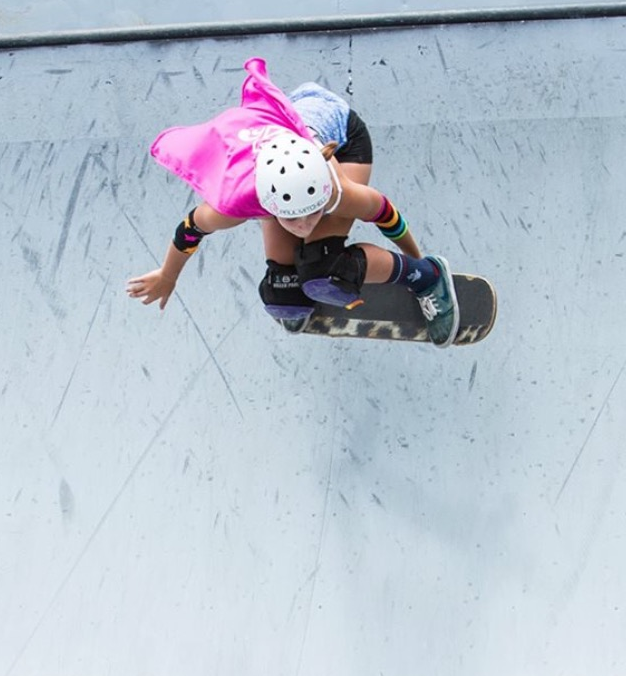 An important way to keep it stylish daily is sunscreen.  Daily?  Yes daily!
Sun can give you a burn, wrinkles, or skin cancer even if it's coming through the clouds, even if you have a base tan,  and even if its not summer time.
You don't have to sit/lay in one place to get a sunburn – rolling around or even flying does not protect you from the sun's rays.
Sunscreen isn't like a vitamin once a day & done – it's like lipstick reapply.
My musts in a sunscreen are no unpleasant smell and no pore blocking.  At Super Girl Jam, I got introduced to  Coola which is made right here in San Diego.
I particularly liked sport spf 50 fresh mango moisturizer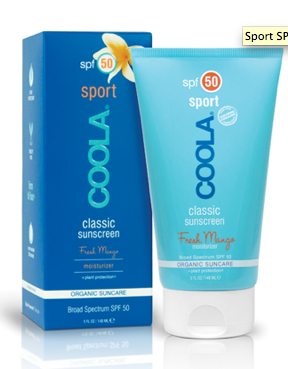 and liplux spf 15 peppermint vanilla

Will you see me wearing those? I hope not, sunscreen should be invisible. What you should see is me not looking greasy or sun burned. Would I wear other products from Coola – sure sometimes a spray is handy and all Coola product are cruelty free and travel friendly.  Coola actually follows a Farm to Face sourcing philosophy and is proud to have organic formulas.
Sunscreen is an absolute must. Broken bones heal – wrinkles not so much so keep it stylish on & off the board by wearing sunscreen when enjoying the sun.
Want to try some Coola like I did?  See me at EXPOSURE Skate 2015 – on 11/7/15 at the Encinitas Community Park – samples for everyone to enjoy a day in the sun.
And remember to support organizations that support your beliefs.  #girlscanskate and more do when they see girls skateboarding and receive encouragement.  Coola is a San Diego company that believes girls can skateboard, surf, and do anything else they set their minds to. So stay in the glow while you stay in the know sporting Coola sunscreen.
Skating Fashionista
XOXO