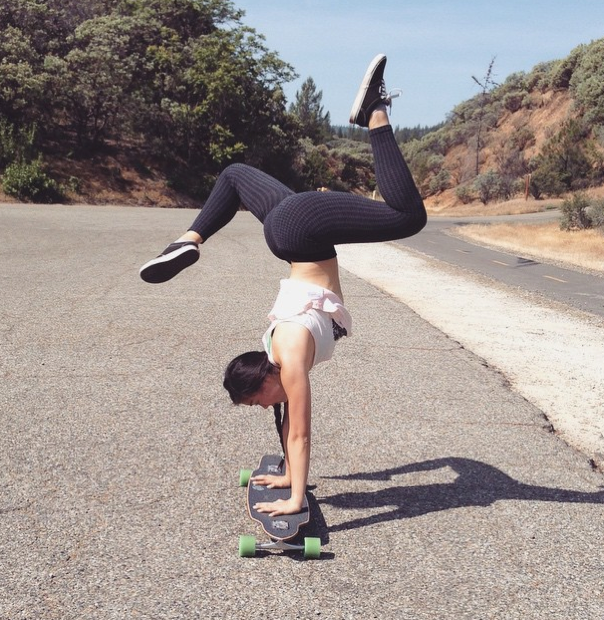 Maybe you've seen a handstand on a skateboard before – but Audrie Reuss takes it to the next level.
Skateboarding is sport – art – and rolling yoga!  Keep sharing how you keep it stylish on the board – more girls skateboard as they see girls skating and all the ways there are to have fun on a skateboard.
Audrie – your handstand is amazing – thanks for sharing – you inspire me to keep trying new things – ok maybe not that pose today – never say never though!