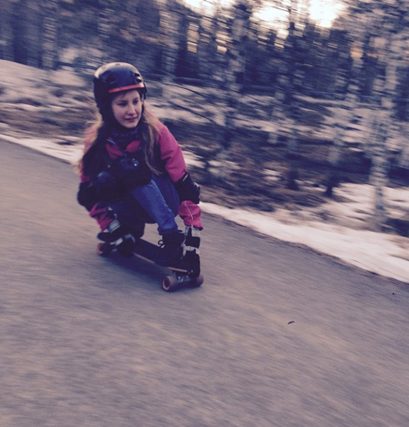 The first time I saw Helena skate it was with the caption:  _helenana Young girl from Finland who loves longboarding so much.
I said– let's get that girl on the blog.  Here she is and she's happy to share her picture.  I always say keep it fun and when you love something it makes it easy to keep it fun.
More girls skate as they see girls skating and having fun – where are you having fun skateboarding?