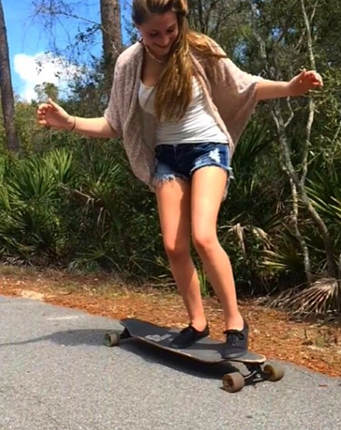 Sea.shelly is stylish on her skateboard. She's also wise with the advice of "do what makes you happy".
I think it's doing not having that makes you happy. We hear a lot about get this or that and you'll be happy. But even if you get a skateboard – you won't be happy till you ride it. I know because I had a skateboard for about a year before I rode it. I was my enemy. I was afraid I'd fall – ok I still don't like falling. I was worried people would laugh. I had so many fears and worries I made myself unhappy.
This weekend do what makes you happy – even if it scares you or others think what? Choose to be happy for yourself – on & off the skateboard.