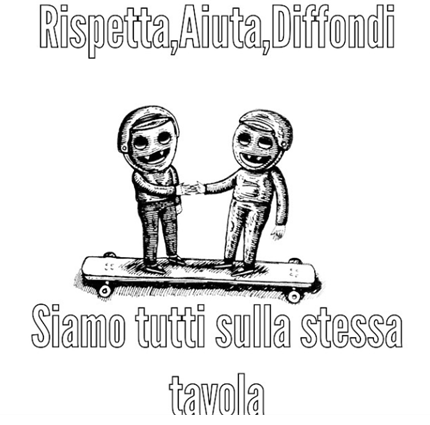 I love all of the art by la_scimmia_nero_asfalto . When I saw these little people, I just had to know what are they saying.
Turns out they are saying – Respect & Help to others – we are all on the same board
Of course I asked boys & girls – the artist answered YES all…girlz&boyz
I want this on a t-shirt and stickers – who's gonna help me get that done? And yes I will ask for one of them to turn up the fashion dial – they're cute but one of them wearing a skirt – oh la la !