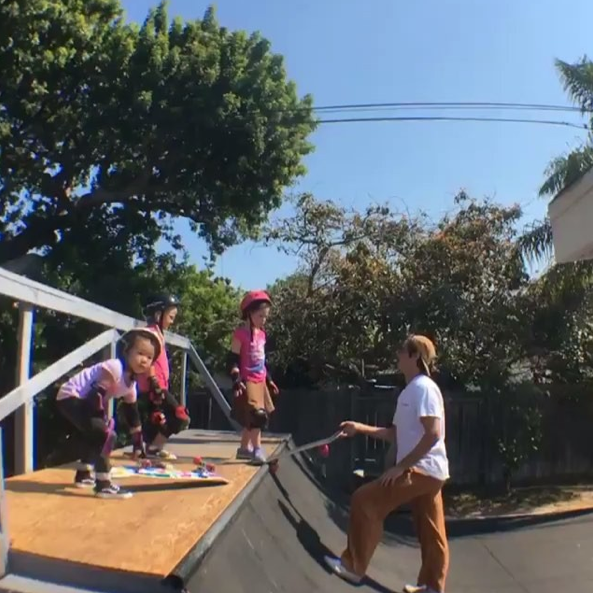 Shreducate offers skateboarding lessons, camps, skatepark tours, and birthday parties.  And you know the photos I love the most are of the girls.
Above coach Eric showing Morgan how to drop in. And below a picture from this week's camp at Volcom park where 6 of the 16 campers are skater girls.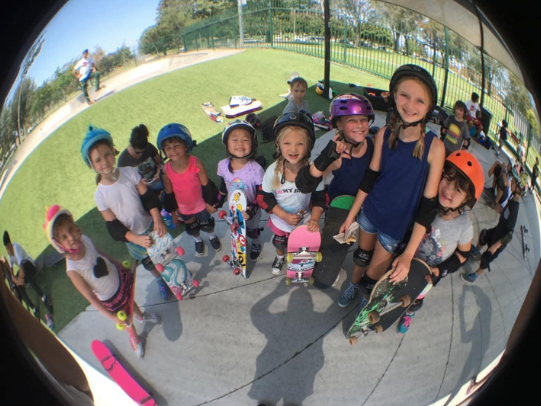 More girls skate when they see girls skateboarding and get encouragement – so hurray to Shreducate for supporting & encouraging skaters.
Actions speak louder than words below Teagan giving a helping hand to Autumn.  Kindness grows kindness.  And children model the behaviors they see so keep it stylish on & off the board.