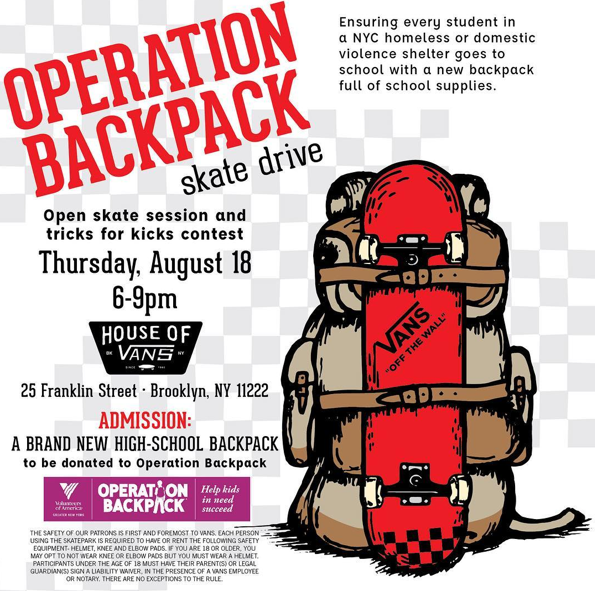 Love that GRO – Girl Riders Organization took the time to share this rad event.   The more people who know about something – the more people who can do something & all good deeds, no matter how small – make the world a better place.  Kindness breeds kindness.
It's easy to take going back to school for granted – there's new clothes – new backpacks – and of course school supplies.  For many that's not the case – getting back to school & being ready for school is a struggle.
I had the pleasure to help Skater Rising build backpacks for 20 in need on August 13th in Encinitas and I'm thrilled that more people are doing the same all over.  Hope many make it out to the House of Vans in Brooklyn on August 18th and even more check out Operation Backpack.
Thanks again GRO – love to hear how people are keeping it stylish on & off the board – hope more share their stories soon!