When you're the only girl – it shouldn't matter we're all people.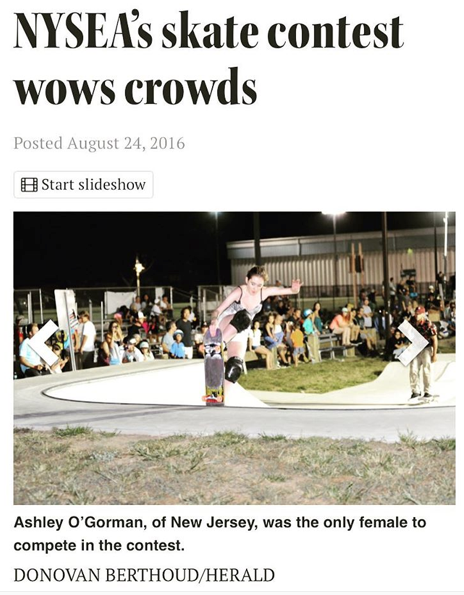 It's still nice to get a shout out in the paper – congrats Ashley Rose!
When I asked Ashley why she entered the contest:
I did the competition because I went to it last year and it was run very well. The talent was incredible and motivated me to come back this year as a stronger skater! Competition is also good exposure and I'd like to inspire other girl skaters to go out there and have fun! 🙂 

Thanks Ashley for inspiring me & others – more girls skate when they see girls skate & get encouragement.
By the way if Ashley looks familiar it's because of the 9/5/2015 post.  Love her style & that she keeps on skating!