Yaseminsefik is a broadcaster in Turkey.  When I first saw the picture I thought it was the Golden Gate bridge – but if she's in Turkey it must be the Bosphorus Bridge.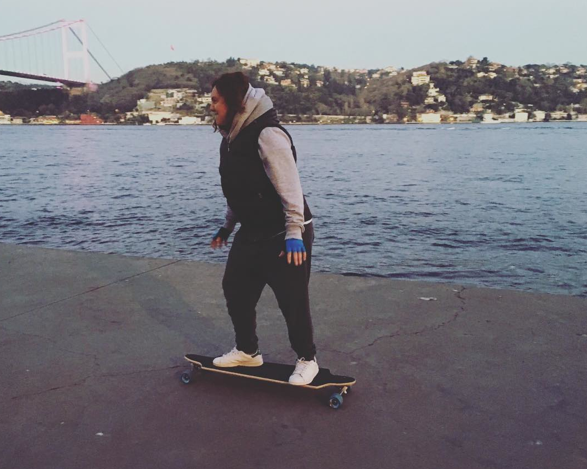 Yes – I learn about geography on my mission to get more girls skateboarding – and yes I had to google to find out the name of the bridge that looks like the Golden Gate.  And if I've guessed wrong I hope Yasem corrects me.
More girls skateboard when they see stylish girls skateboarding and we are willing to encourage each other in skateboarding, geography & life – hope this post encourages many more girls to share where they are skateboarding.