Skate Rising celebrated International Day of Service on July 14, 2018 around the world.  In addition to the monthly Encinitas, California event held the second Saturday of each month,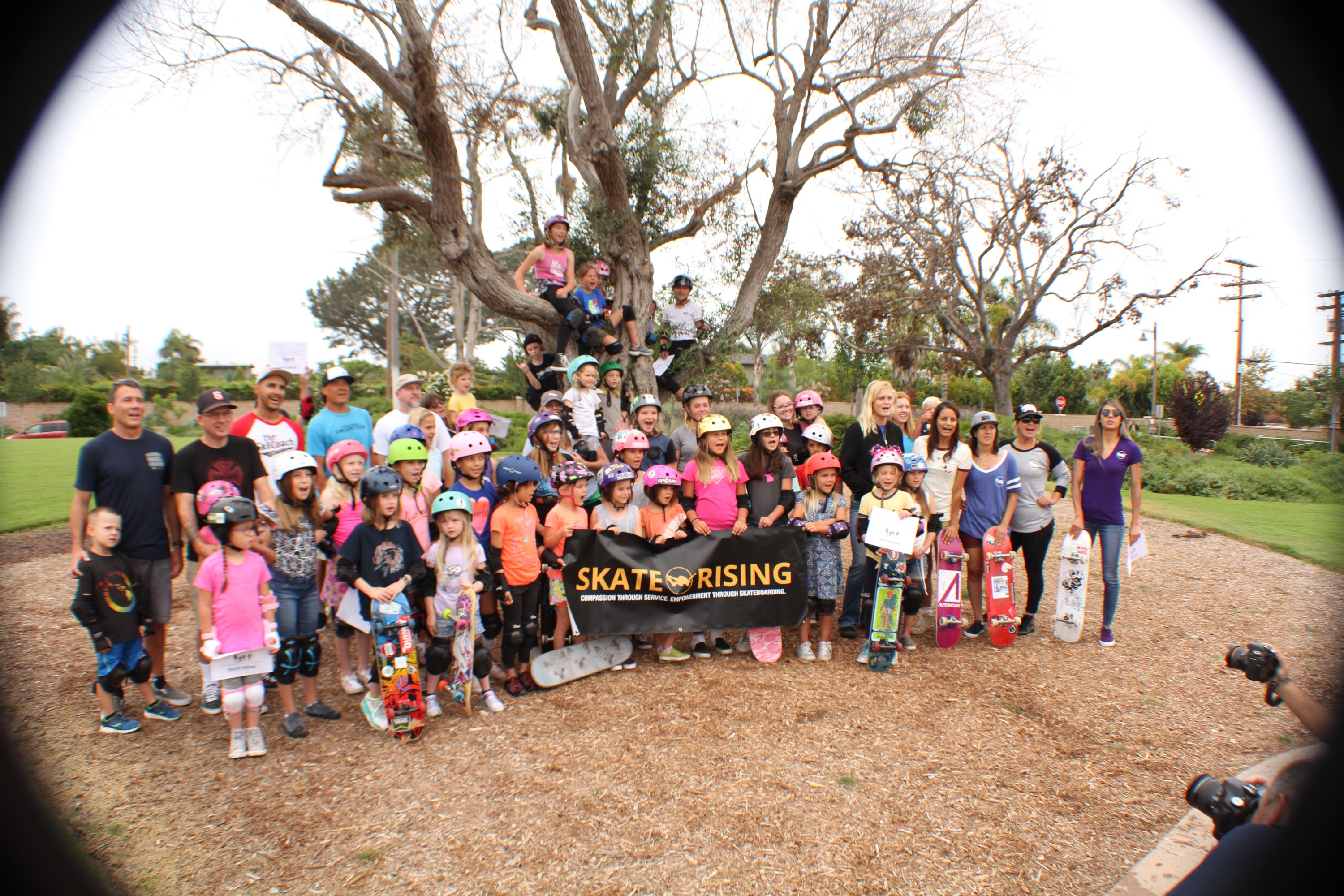 photos from Gavin Silberman
there were events in Eugene, Oregon
photos from Neal Mims
Mesa, Arizona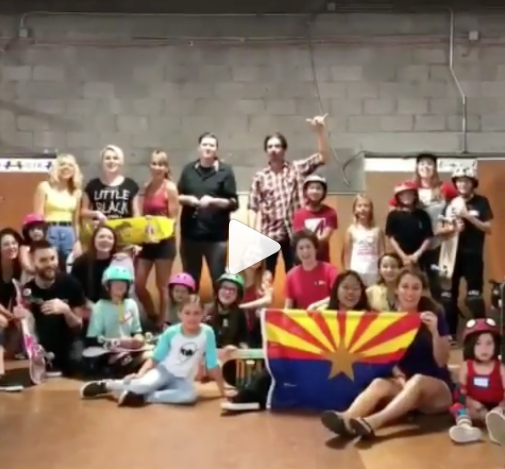 video from @nataliekrishnadas
Sarasota, Florida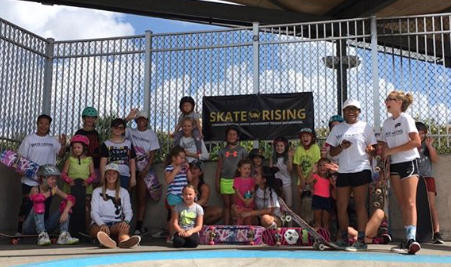 photos from @thekelsays  
Sydney, Australia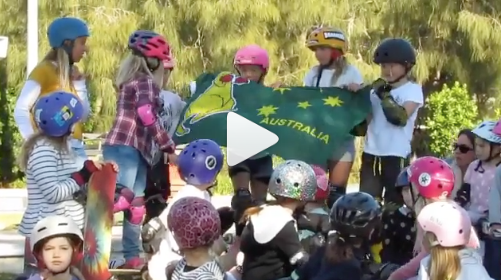 video from @harrycheninblack
and Toronto, Canada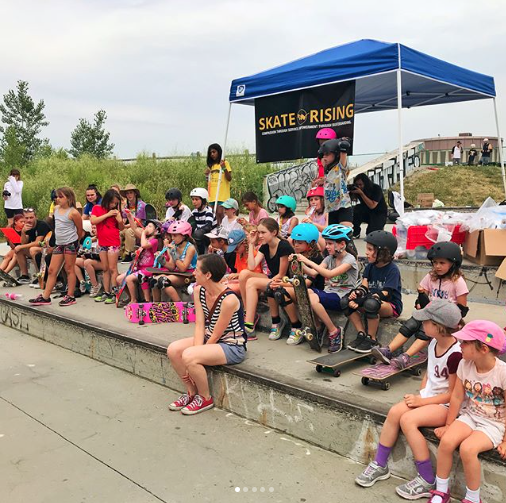 photos from Impact Skate Club
Skate Rising brought girls around the globe together to have fun skateboarding and give back to their community.
Each event offered girls an opportunity to assemble homeless supply kits,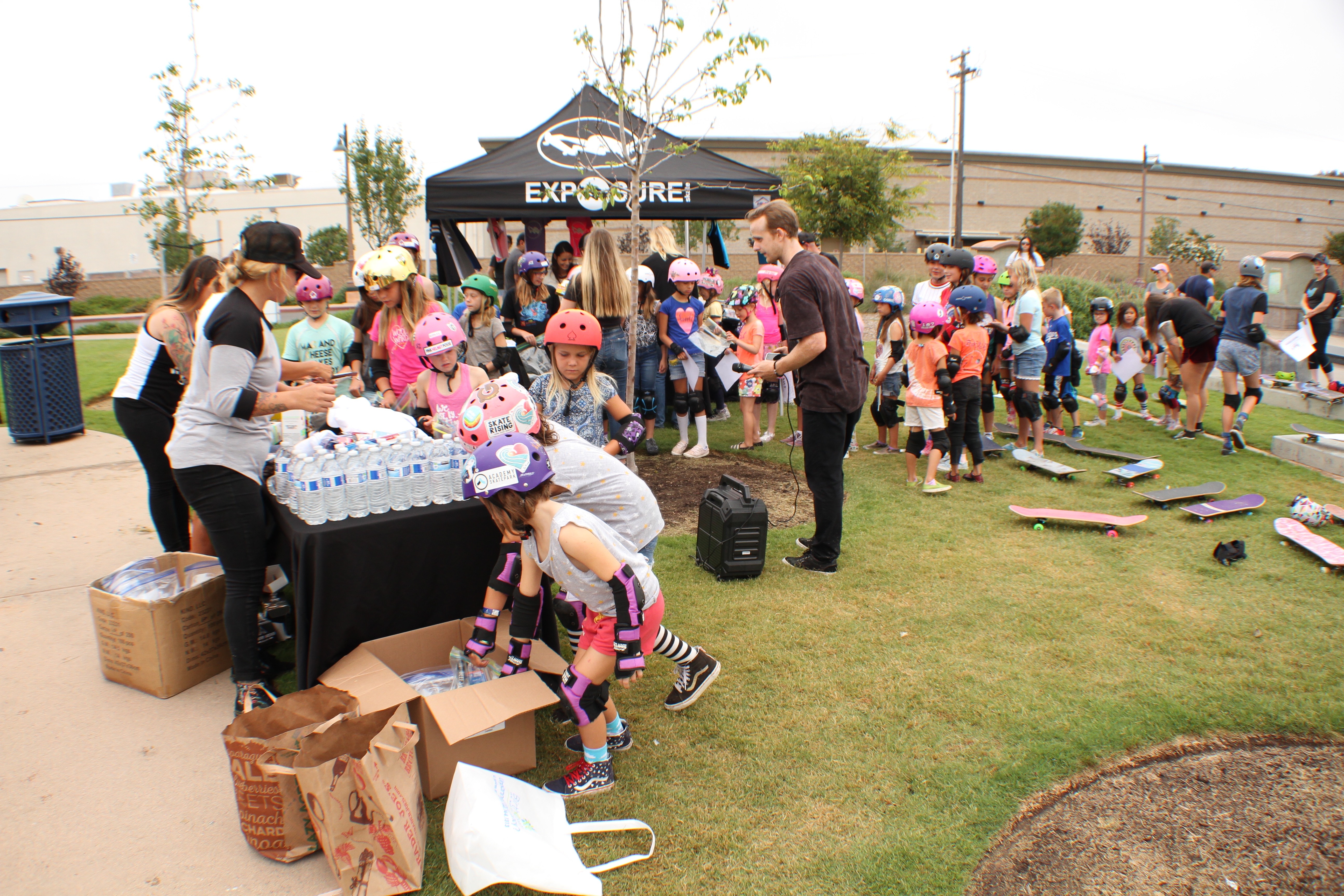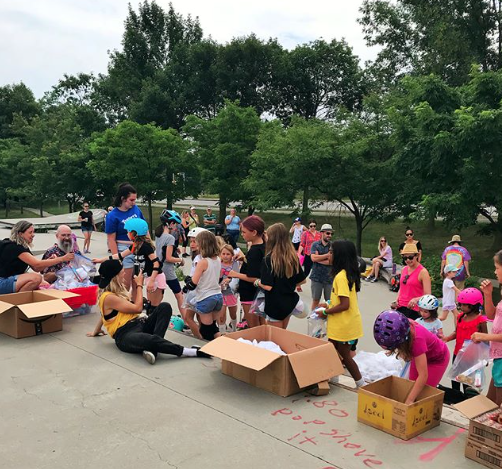 pledge to kindness,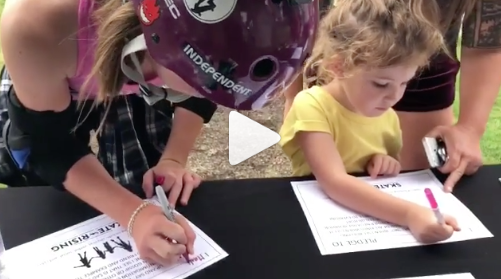 and skateboard with friends new & old.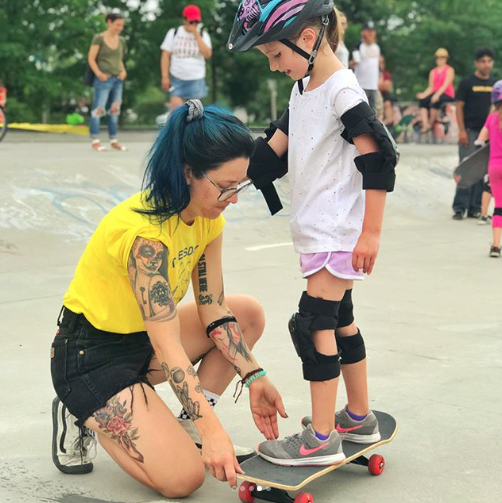 The Eugene, Oregon stop was the final stop in the Skate Rising Feed the Need Tour presented by Tactics.

For recap on stops along the California coast leading up to Eugene click.
In addition to supporting Feed the Need on
July 14th, Tactics Eugene donated 10% off all sales to the River House's Skateboard Program. Yup, 10% of every deck, t-shirt, hat or anything else you could think of is going straight to helping kids learn how to skateboard!
A huge thank you to them and all the people/organizations who are of service on July 14th and every day.
I love volunteering at Skate Rising because for me it's a way to pay it forward for what I've been given.  I still learn so much on and off the board from Neal Mims and Calli Kelsay, plus I'm thankful for Amelia Brodka and Lesli Cohen for founding EXPOSURE Skate which started all these events.
Here's just some of the thoughts on Skate Rising from attendees.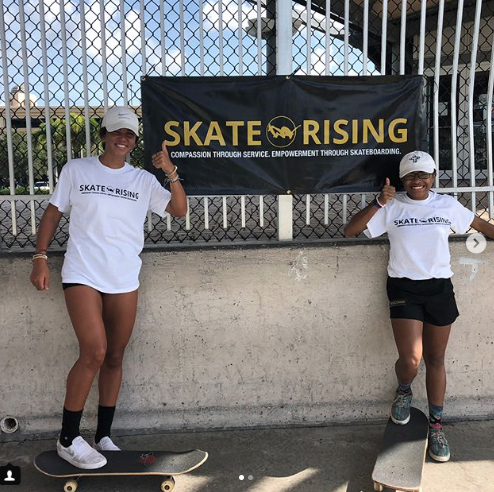 Above from Sarasota, Florida:  Olivia says
Had a fun day serving the community @skaterising love skating with @_kennzzzz_ ??
Above from Toronto, Canada:  Tamera says
Awesome morning with @impactskateclub & @skaterising in support of @kennedyhouseyouthshelter. Best people. The #twinjas loved it.

The girls learned & grew a lot. xox
also from Toronto A Positive Seed says
We had a great time in Toronto supporting @impactskateclub and @skaterising for their international day of service where we set up kits for the homeless and had an awesome girls skate clinic! Thanks for having us be a part!
also from Toronto Healthy Pantry Staples says
Wow! What a great day at Toronto's Skate Rising International Day of Service! It was a privilege to henna the arms of some pretty awesome girls as they learned the value of community service.
Above from the Mona Vale Skate Park in Australia:  Chix Surf School says
What an amazing day, thanks so much @skaterising for having us and thank you to all the amazing young girls who are pathing the way for change. A truly inspiration day and we are so stoked to be a part of this amazing chix community.
Keep shredding girls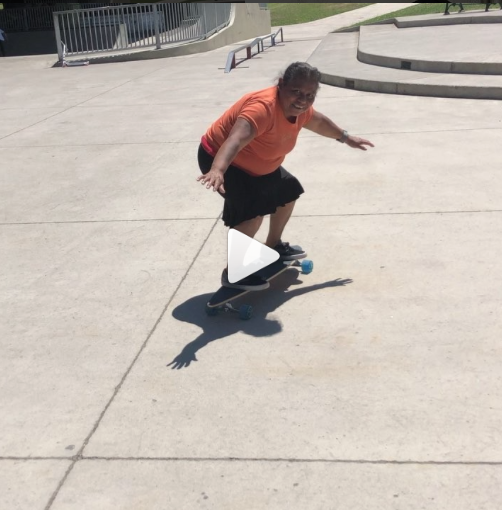 And above from Eugene, Oregon:  EXPOSURE Skate says
Grandma brought her 3 grandkids to learn to skate but by the end of the day, she found herself falling in love with skateboarding at age 60. She even won this longboard! Thank you, @stompsessions and @nealmimsfor your help with the clinics !
You are always the right age to have fun skateboarding and to make a positive contribution to your community.
More girls skateboard when they see girls having fun skating, receive encouragement, and have events like this – so I hope you share your stories of having fun skateboarding with the blog soon.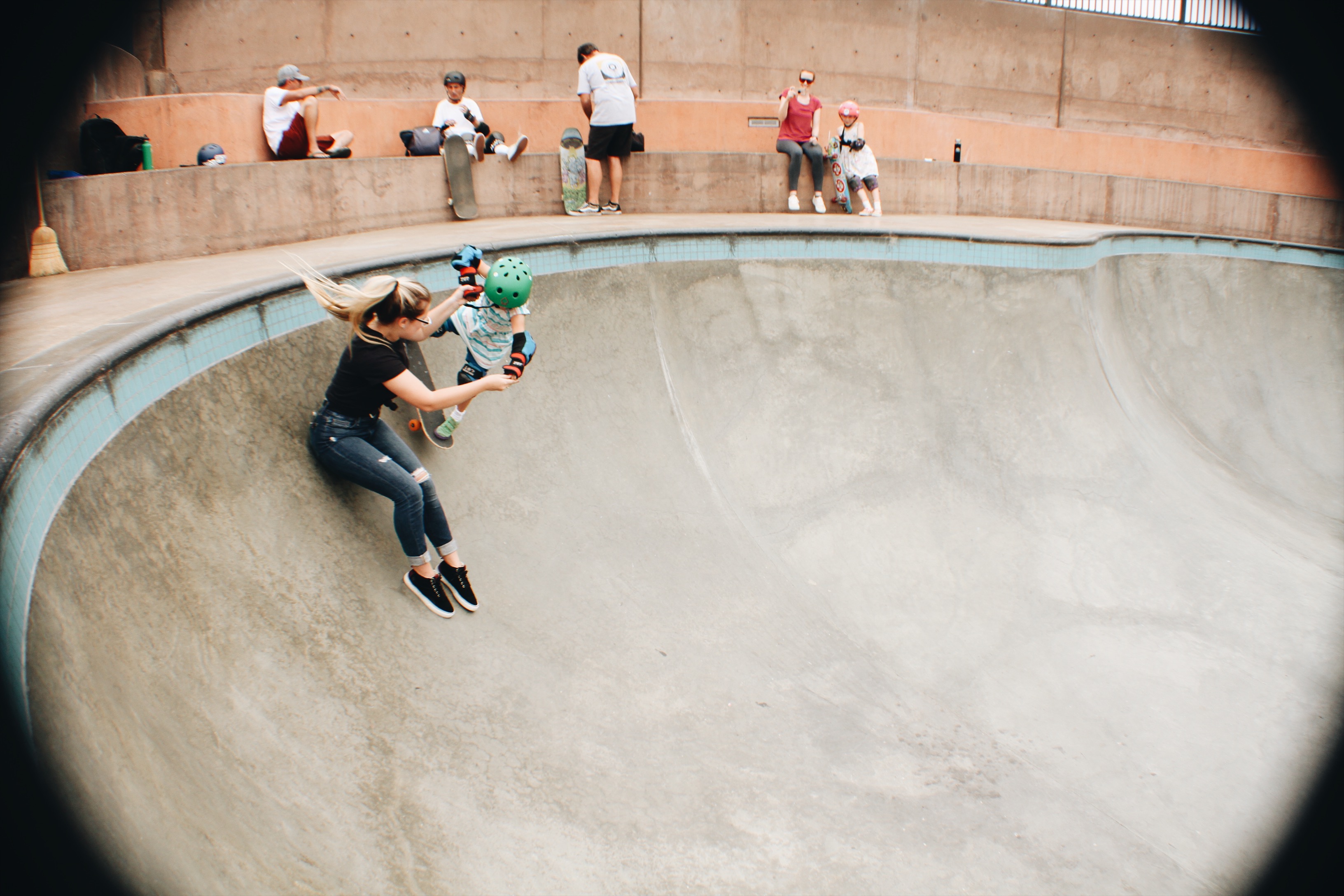 To find out more about Skate Rising, EXPOSURE Skate's youth program, follow them on IG or contact the founder/organizer, Calli Kelsay at calli@exposureskate.org.