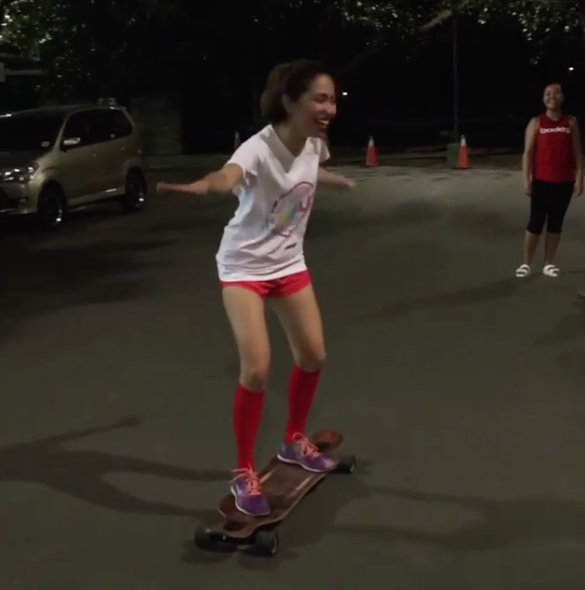 @stephrocktower shares this video with the caption
trying longboarding (after playing frisbee) for the first time in the streets of Manila. ? Never lose the kid in you! My 11yo boyish self is sooo stoked!
Wherever you are in the world allow yourself to have fun.  Try new things even if they seem scary or childish.  Getting older isn't an option.  Having fun is an option so go out there and enjoy life!
Wishing you all a wonderful weekend of fun and smiles.  Hope you share soon how you're having fun skating because more girls skate when they see the smiles.