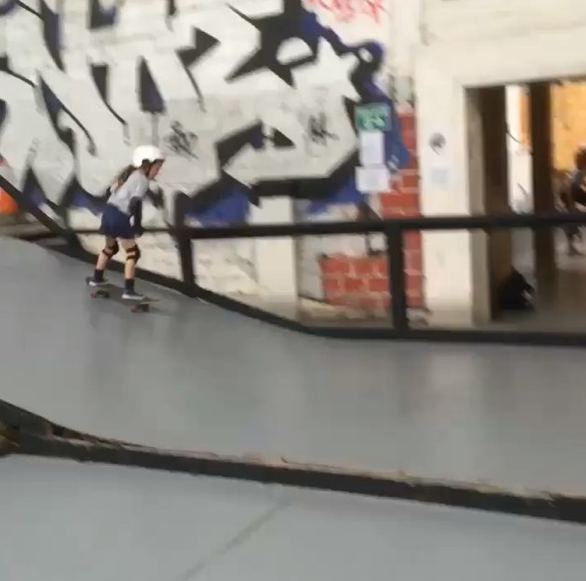 Enyahiannon shares this video of Poppy.   Love that Poppy has a cheerleader and that she wants to cheer other girls into giving skateboarding a look.
More girls skateboard when they see girls and get encouragement so please take the time to share – your pictures, videos, & stories.
Skateboarding is sport – art – transportation – exercise – rolling yoga – confidence building – skateboarding is good for girls all around the world!  Poppy is in the UK – I'm in California share were you're keeping it stylish on & off the board!
By the way – they skate together too – so they're each others cheerleaders!