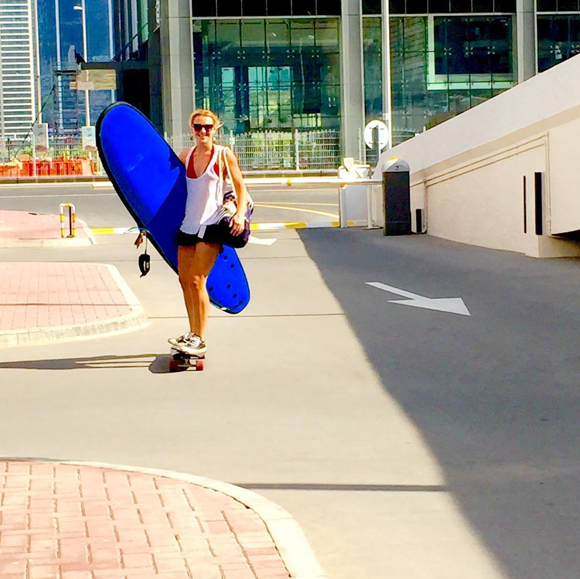 I've said before skateboarding is killer exercise – rolling yoga & aerobics plus it's transportation.  Anitajanescott shows us skateboarding is also useful for multitasking.
You could say she's exercising and transporting plus she didn't have to worry about how far away her parking space was.  #thankyouskateboarding and thank you Anita for sharing.
This picture was taken at the Dubai Arch Tower.  The tower has 41 floors and is located in United Arab Emirates.  Imagine how big the parking structure must be – skateboarding wonderland!