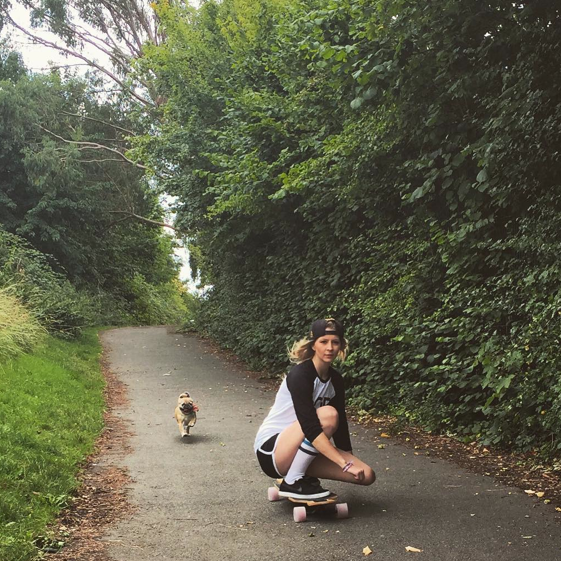 theonlygizmo captioned this Where ever I go, Bobo goes too!
Bobo looks so happy and you know that's a workout running with a skateboard.  Skating itself is a workout – incredible core exercise & I think cardio too while you're having fun & you can do it with your friends.
Please keep sharing how, where, why you skateboard.  More girls do skateboard as they see girls skateboarding and we encourage each other.