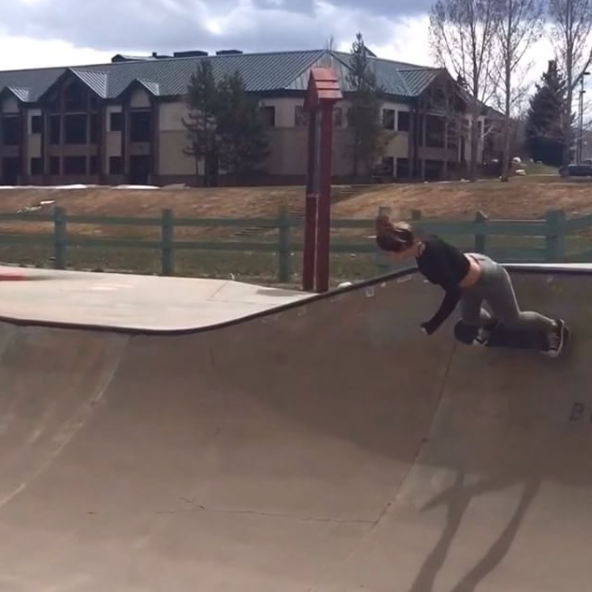 Kori is happy to be back skating and I'm happy she shares her videos & pictures.
Above she's at Rainbow Park in Silverthorne, Colorado and below she's at Roxborough Park also in Colorado.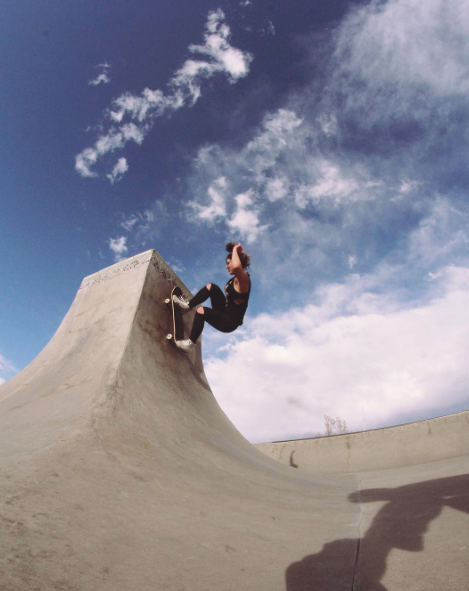 Thanks Kori for sharing how beautiful Colorado is to skate.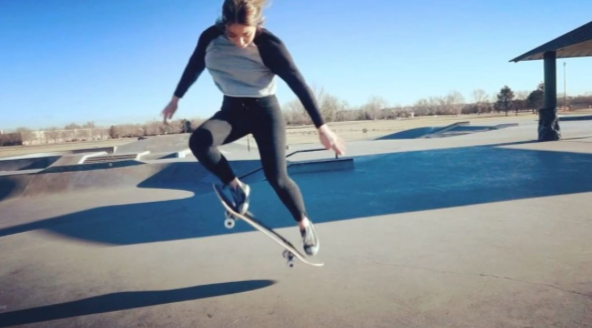 Kori at Clement Skatepark – you guessed it Colorado!  Check out her IG and her FB to see more of her skating and find out about HardKorFit.  She's the owner and loves to help others achieve their personal health & fitness goals.
Skateboarding is exercise & girls can turn their passions into jobs!  Thanks for sharing Kori.  Where & how are you following your passions on & off the board?  When you share you inspire others.