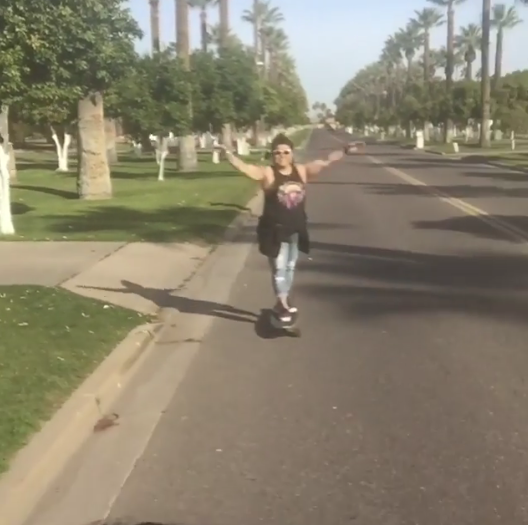 Leticia's caption for this video is absolute truth
What an awesome morning longboarding with my girls @chazfab1 @linzmc623 no gym…just some good ole fun☺️ maybe a little cardio 3:86mi.
To me skateboarding is sport, art, transportation, exercise, rolling yoga, and builds self-confidence.  It's definitely a core workout because you have to balance and I think cardio too because of the pushing.
Leticia is in Litchfield Park, Arizona having fun skating with her friends.  Where are you having fun?  More girls skate when they see girls skating and how much fun they're having.