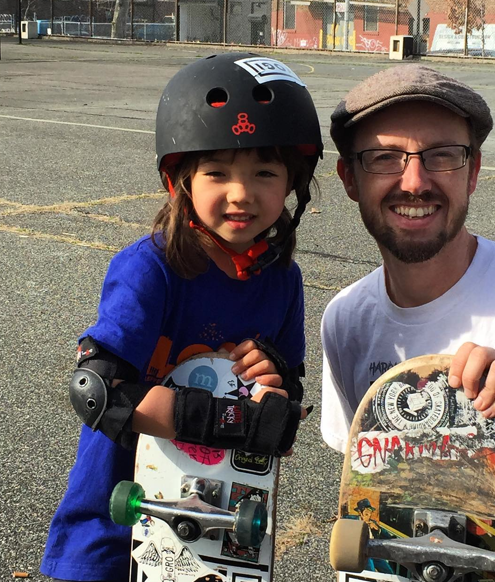 Proud dad moment today! Little one decided all by herself that she's ready to join the afterschool skate club!!
thanks for sharing dad – I know you have fun skateboarding & appreciate that you share it
My parents both engineers – they like data and facts – I'm an artist so I see and feel that skateboarding builds self-confidence.  Self-confidence is stylish on & off the board so share how your confidence is growing.
By the way her dad (aka skateyogi) shares skateboarding with lots of people.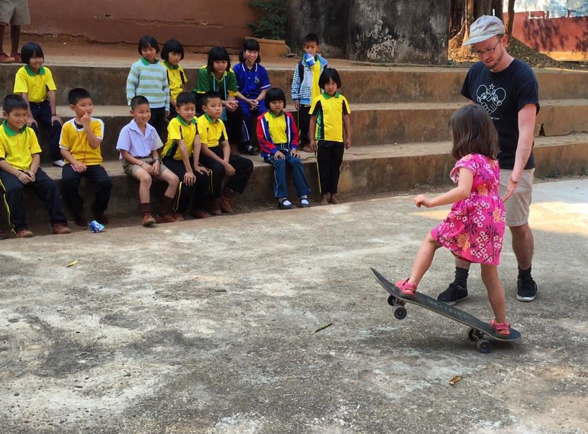 Above a picture from okbana in Phrao, Chiang Mai, Thailand.
You know I LOVE the pink outfit & shoes – stylish!