I wasn't able to make it to Skate Like a Girl's PDX 3rd Birthday Party held at Jade District Multicultural Space on September 10th, so I'm writing this post with some of the pictures that were shared.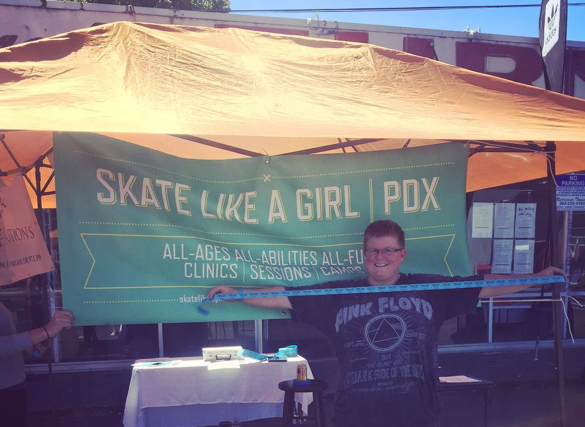 Why celebrate 3 years of Skate Like a Girl PDX?  Because they offer skateboarding programs that benefit everyone.  Skateboarding has rewards outside of the skatepark and our immediate community. Girls and women who believe in themselves are more likely to raise their hand in the classroom, advocate for themselves in the workplace and attract the company of those who respect them.
There were shoe collaborations & shoe decorating.  I'm a fashionista so the recap had to start with the shoes & glitter.
There were some Tech Deck "competitions" plus my favorite food pizza & refreshments.  (It's important to not skate when hungry – swim on an empty stomach – skate on a full stomach.)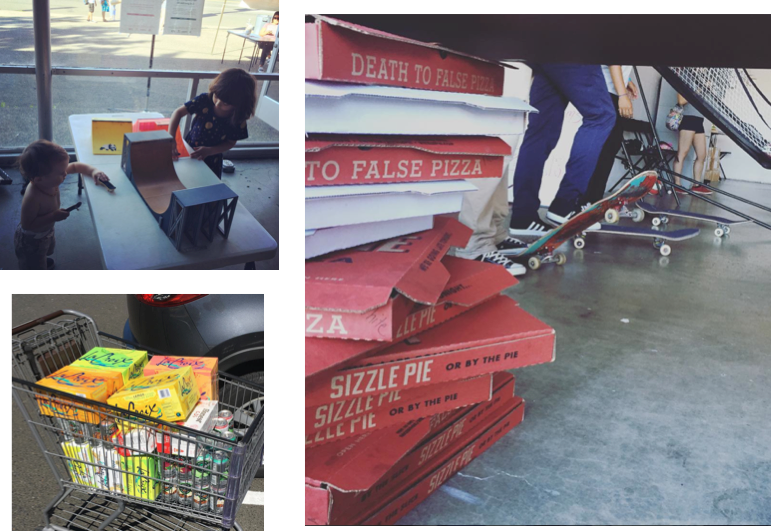 There was skateboarding – open skate and a demo.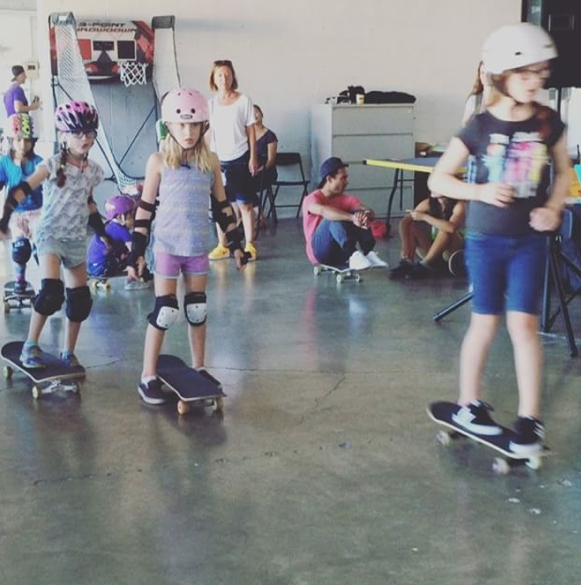 Above a video & below a few pictures.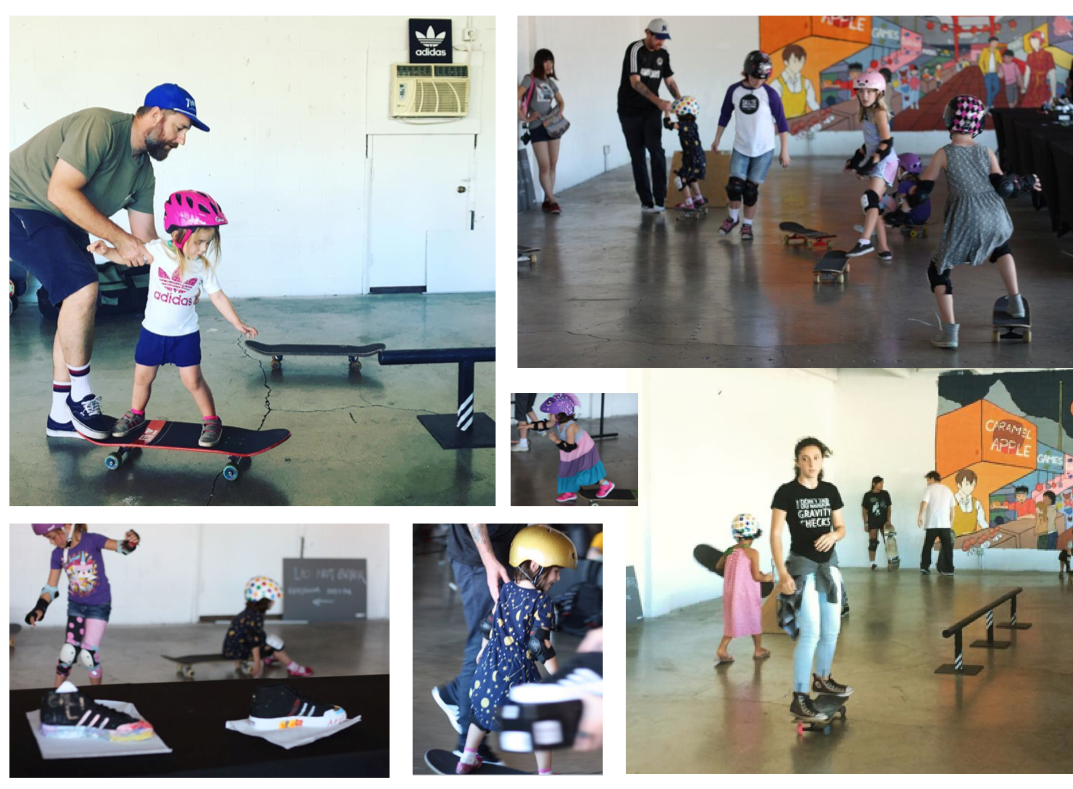 There was a raffle with fabulous prizes and happy winners.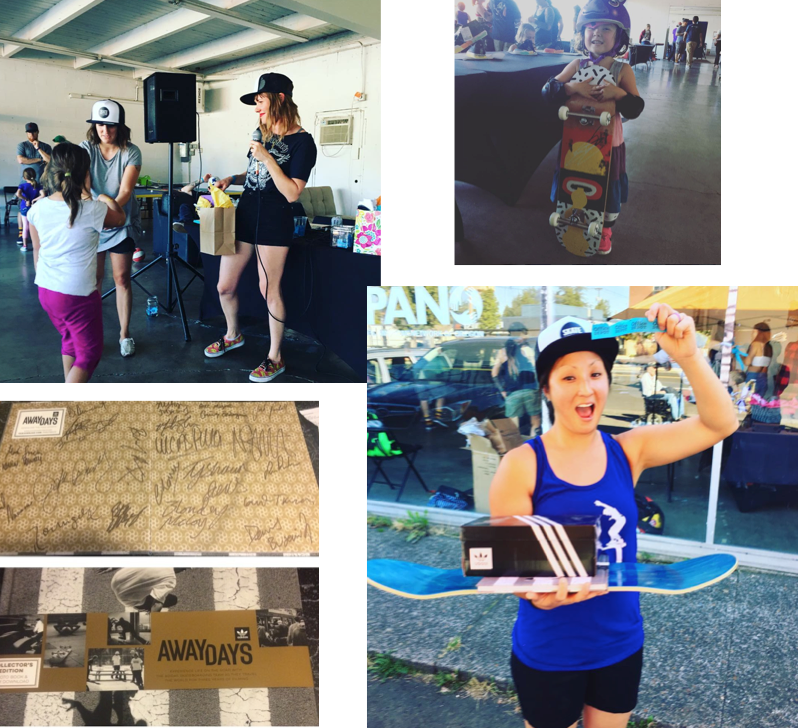 So many pictures of happy faces – including the many volunteers who made the event possible.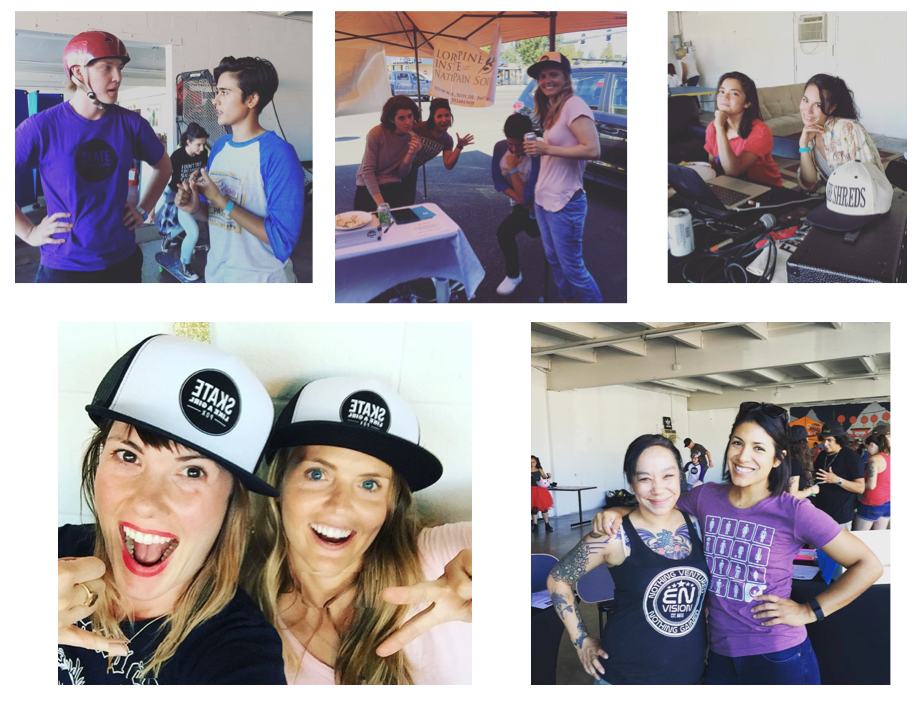 As the caption to this photo says The future is fierce!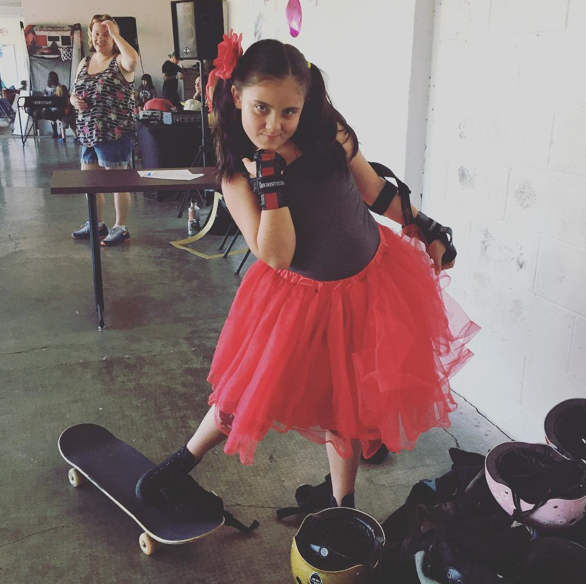 and I think brighter because of the work that Skate Like a Girl PDX does – make sure to check them out
Till next time keep it stylish on & off the board.  Share your pictures, stories & events – more girls do skateboard as they see girls skateboarding & get encouragement.
Photo credit:  Skate Like a Girl PDX, #3StripsFOR3Years, stronger_skatepark, pnw_luv, adidasskateboarding
if you have additional photos from this event just tag me on IG or e-mail me at skatingfashionista@yahoo.com – never too many pictures & always time for an update