#AwayDaysTeamTour came to San Diego August 21st – well a little north they came to the Transworld HQ in Carlsbad.  Click all the links & pictures to see tons of rad shots & videos.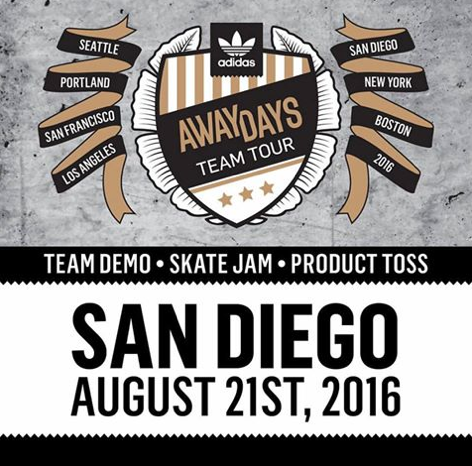 Custom obstacles were built by Surf Ride, Sun Diego Board Shops, Pacific Drive Skateboard Shop,  Active Ride Shop, & Asylum Skate Shop with the adidas skateboarding team & TransWorldSkate staff.
Huge thanks everyone that built the obstacles & to Cairo who did so much of the organizing and testing.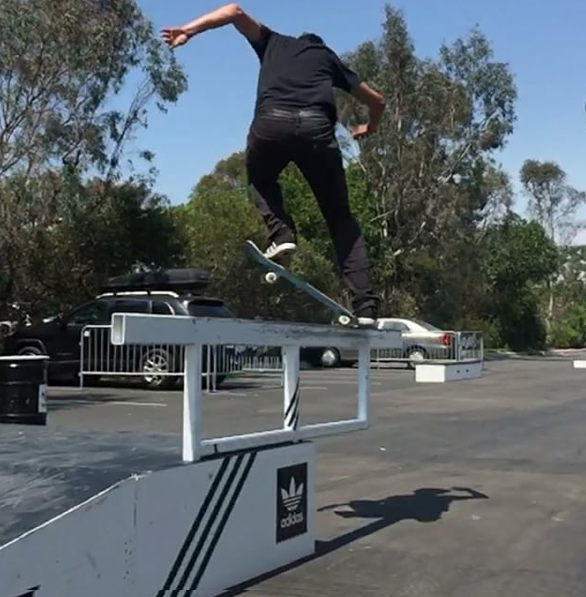 my favorite obstacle – maybe the gator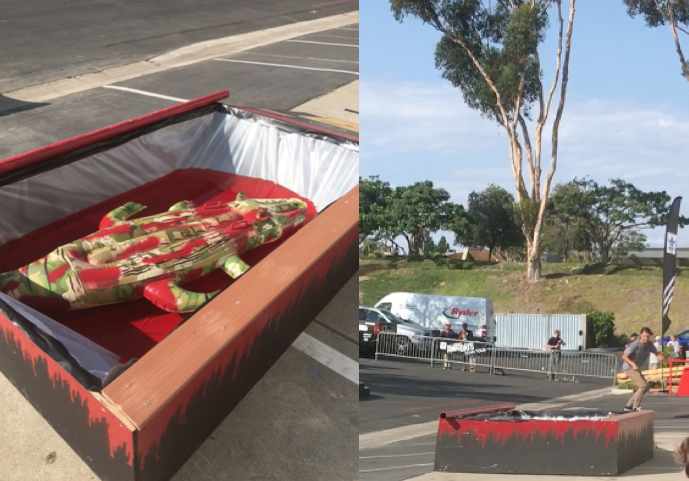 As for the team –  Tyshawn Jones,  Miles Silvas, Pete Eldridge, Daewon Song, and Dennis Busenitz were there.  They were all watching, skating & cheering stuff like Ryan from Active Redlands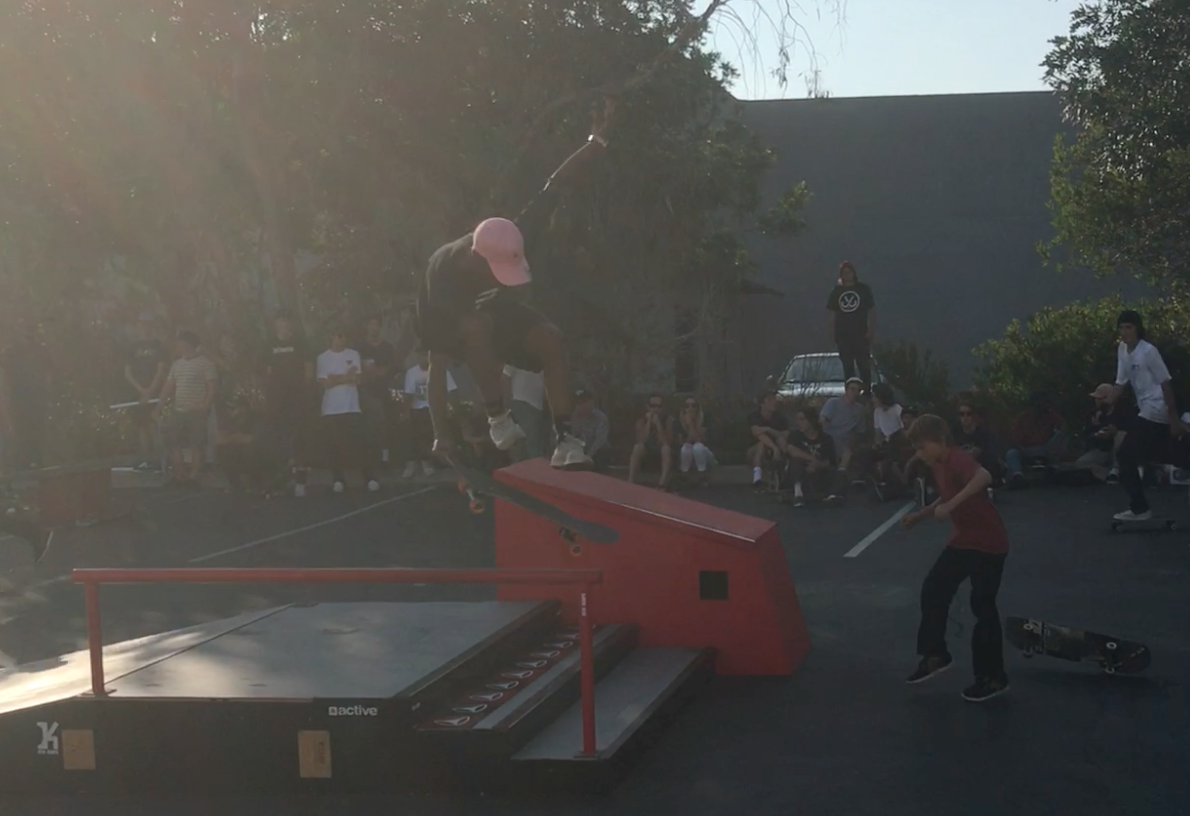 of course there were product tosses
and free shoes – well you had to work for the shoes – which Isaac from Asylum Skate Shop did – he won a years free supply of adidas shoes for this 100 foot rail slide!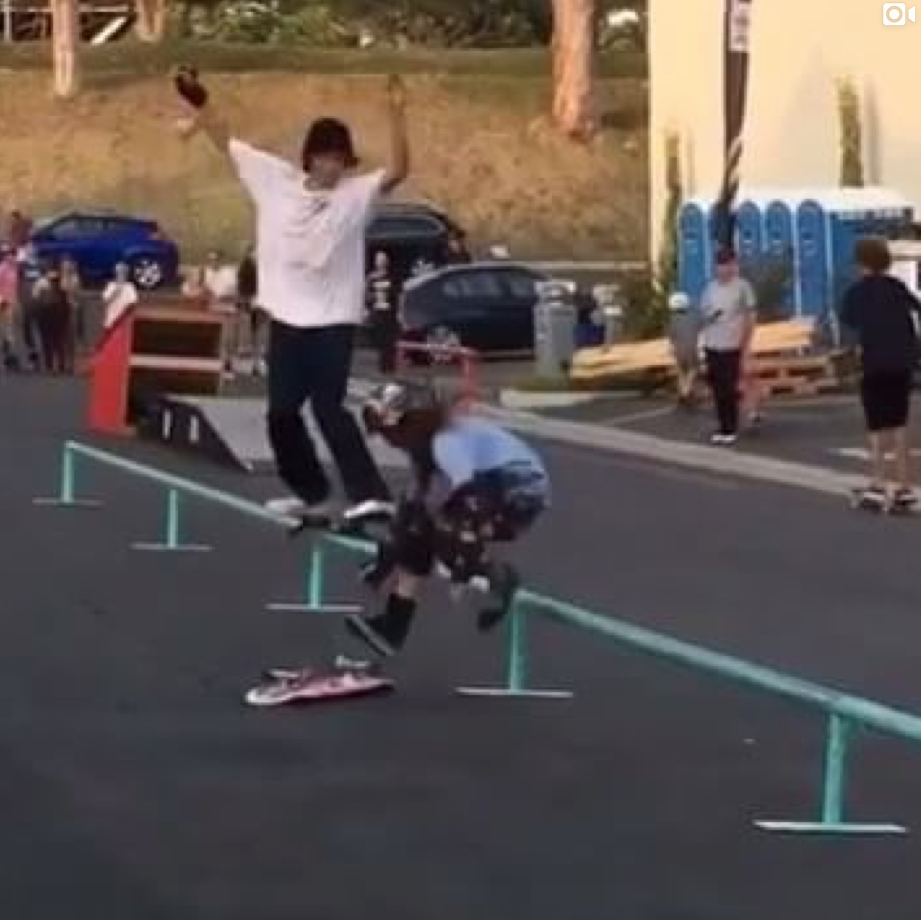 Till next time – the next stop for #AwayDaysTeamTour is east coast – keep it stylish on & off the board – and if you see me land a front shov it's all thanks to enwhytj – he has a lot of patience.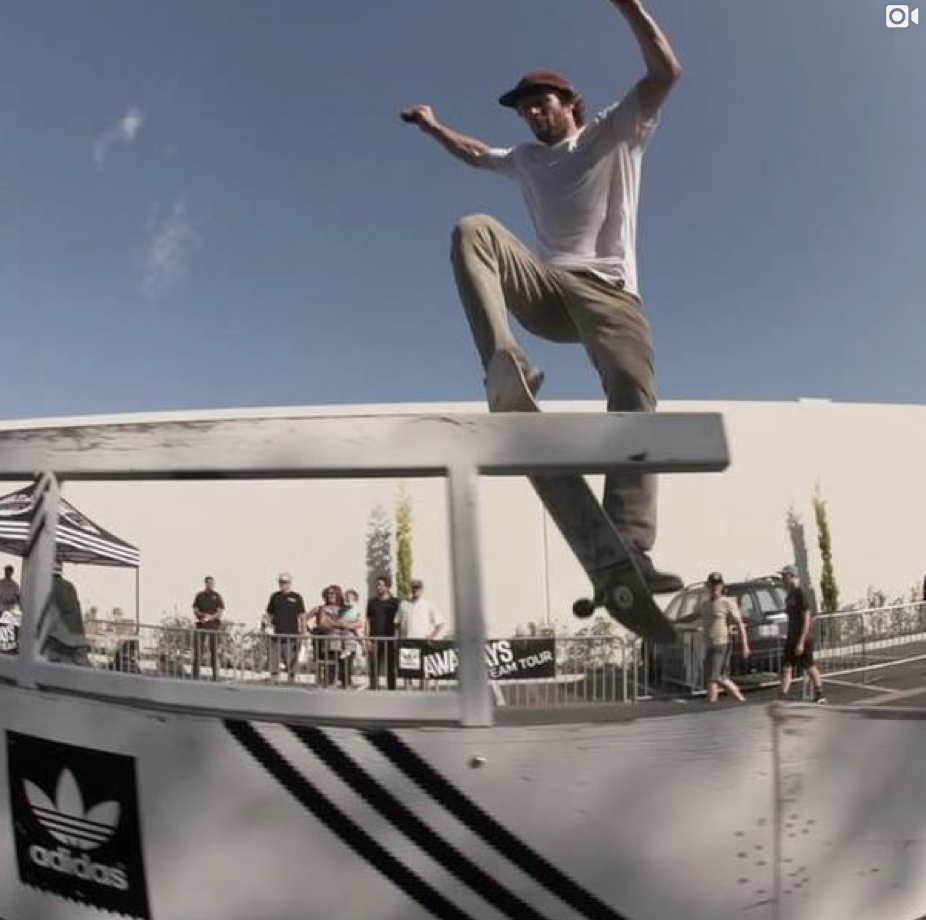 above moments with @pete_eldridge @miles_silvas @silasbaxterneal from the final West Coast demo of the #AwayDaysTeamTour. The San Diego stop showcased #bringyourbuild features from local skate shops for everyone to skate.
UPDATE 9/8/16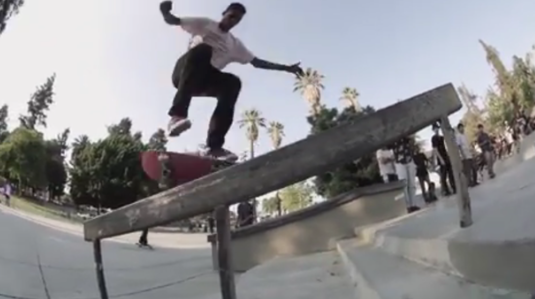 Full recap of the West Coast #AwayDaysTeamTour is live!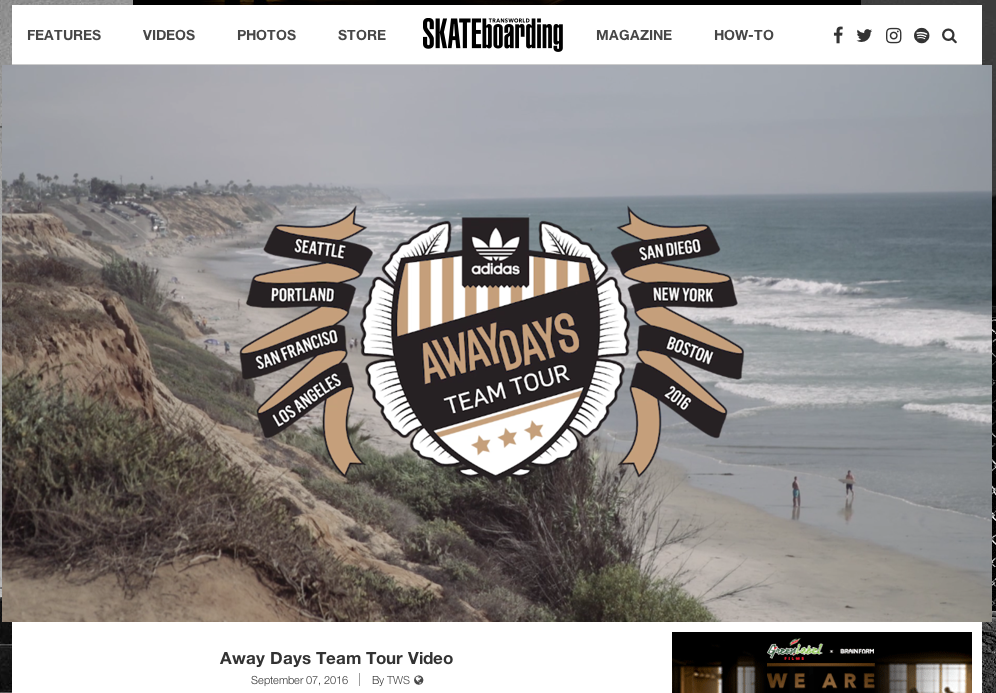 Of course I loved this picture in Transworld Away Days Team Tour San Diego