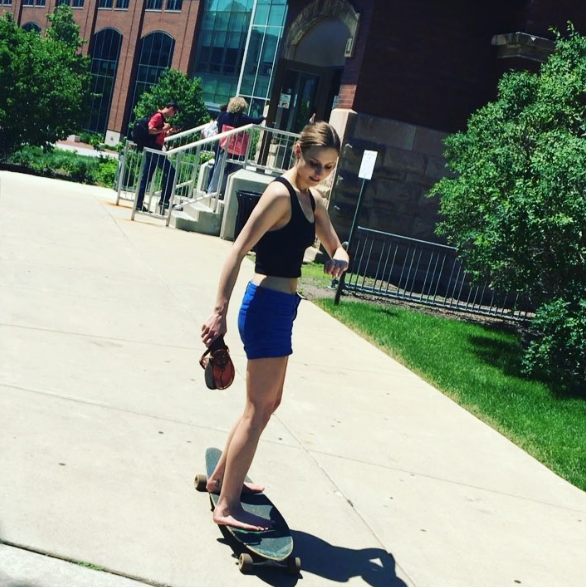 Kat @kateroo12345 learned to skateboard at Loyola University!  I'm a few years away from University, but I know I want to go to a school where they skate!
She's in Chicago so skateboarding around campus will be seasonal.  I'm thrilled she learned at the beginning of the season so she has lots of time to have fun before winter.
Where are you skateboarding?  I love to share the pictures of girls who decided to try skating.  Deciding to try is probably harder than actually skating.  It's a struggle between wanting to because it looks fun and the fear of falling.  Let the want overcome the fear.
Sure you'll fall, but you'll learn and the lessons you learn will help you on & off the board.  Skateboarding is sport, art, transportation, exercise, self-confidence building & so much more.