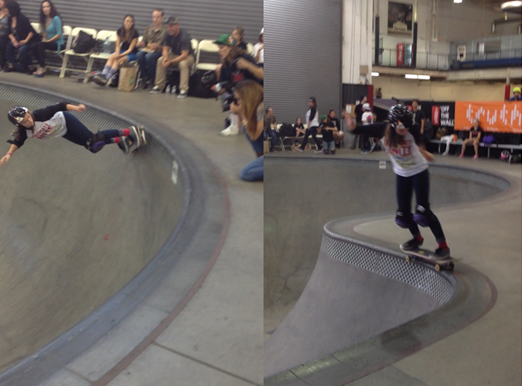 Thrilled to have been a part of the 2015 Girls Vans Combi Classic this past Saturday, January 17th.
Jeans by Articles of Society, tee by Look Human, board by Arbor and makeup by Make.
More girls skateboard when they see girls skateboarding.
Skating Fashionistas keep sending pictures and sharing your stories and companies keep showing real skating fashionistas on your IG, ads, and commercials.
Skating fashionistas don't worry about being the best skater – just be the best you – have fun & keep it fashionable.
video on my IG