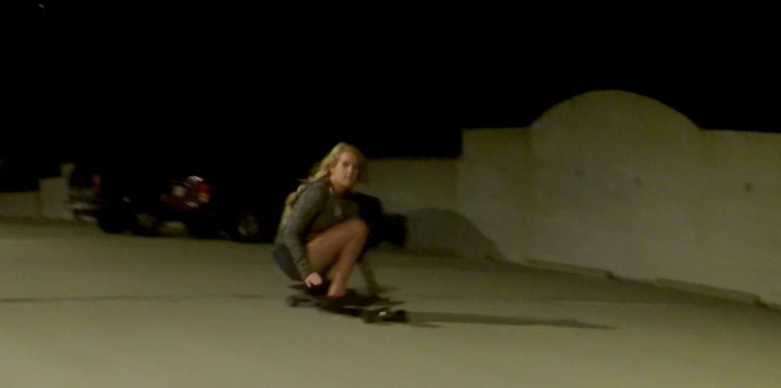 Ali has been skating since she's been 12 – she skates in Downtown Winter Haven – the parking structure is an ideal place to skate and she has some rad videos!
Skateboarding is also her go to transportation for the beach – she's a Florida girl with skate style & luck – she won those Red Bulls.
Till next time keep it stylish on & off the board plus share where you've been skateboarding – more girls skate as they see girls skating and we encourage each other!