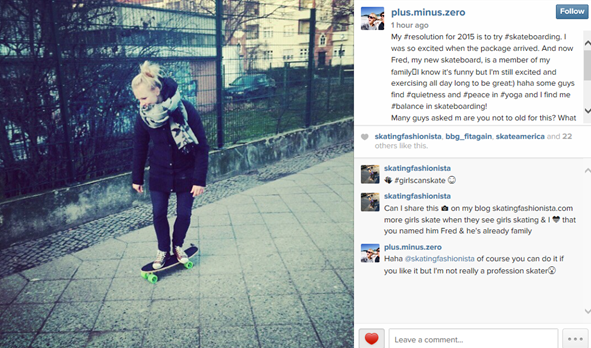 On my mission to get more girls skateboarding for fun & fashion – I look for girls already doing that because more girls skateboard when they see how fun it can be.
I love, love, love this photo and the caption. Her 2015 resolution is to skateboard. Looks to me she's succeeding. She's also named her board – Fred – and he's a part of the family. BTW digging the scarf!
To see plus.minus.zero skating journey click on link.