My friend Kate is on a mission. She started Kateboards and leads it with passion – she organizes skate meet ups to bring girls together.
One girl is strong – girls working together are invincible.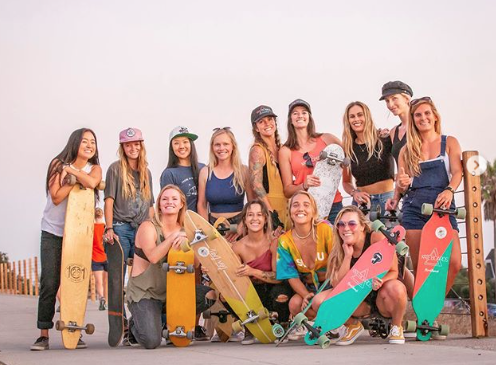 Above a picture from a recent skate event. Upcoming events:
Tuesday – 9/17
Thursday 9/26
Tuesday 10/8
Thursday 10/24
Go follow them to find out more. One of these days I won't have a conflict of work or cramming for an exam, so I hope to see you at one soon!
And yes – you can wear a dress or whatever your style is because skateboarding is about sharing your style and learning from others, it's never about conformity.