Happy Father's Day to my OG skate buddy.
Above he's at the Carmel Valley Pump Track with me.
Way back when he bought me my first board, he actually financed my entire skateboarding setup including camps at the YMCA and lessons. But the greatest gift he gave and continues to give me is the encouragement to keep skating.
He is always there to help me up and never doubts my ability or the direction I want to take my skating.
Ok there's this picture where I'm sure he was mocking me –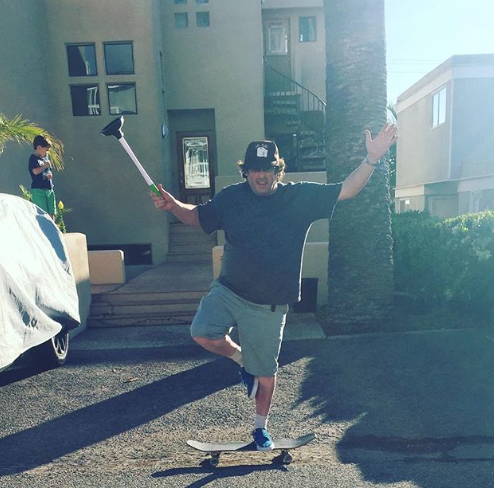 but his love is unconditional. Happy father's day SKB!