Place du Trocadéro is an area in Paris France across the Seine from the Eiffel Tower. The views are incredible and perhaps even better when you're visiting with your skateboard.
Above Eugene shares a picture of Marina skateboarding at Place du Trocadéro.  What's the most beautiful spot you've skateboarded?
I blog about girls skateboarding around the world because more girls skate when they see girls having fun skating and we encourage each other. Before I started blogging, I had not idea how many beautiful places there are to skate.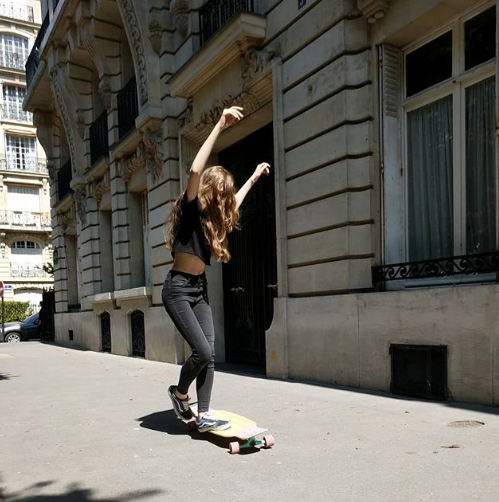 Whether it's skating down your street or a street you had a chance to visit, I hope you take the time to share the fun you're having on your skateboard.
I also hope you take the time to encourage your friends to skate with you because skating is even more fun when you skate with friends!