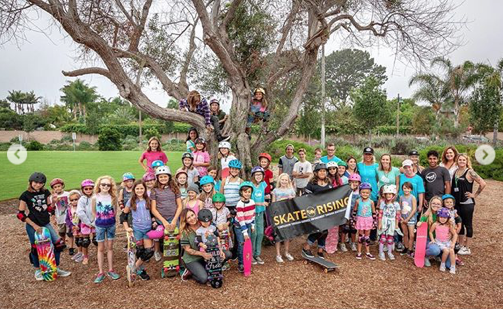 Skate Rising, EXPOSURE Skate's youth program for girls, had a fabulous turnout at their September monthly event.  The free event held at the Encinitas Community Park was attended by locals – including the Encinitas Mayor Catherine Blakespear – and visitors from as far away as Canada.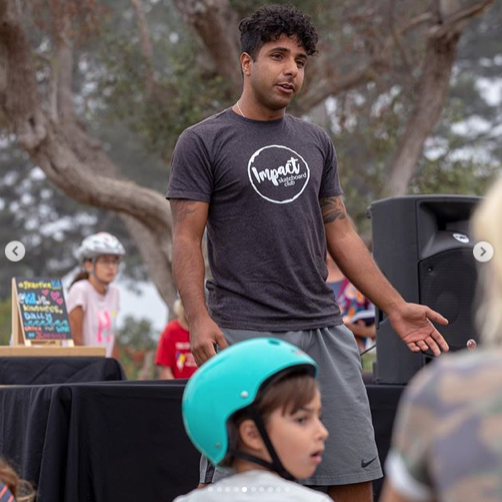 Above Yash from Impact Skate Club visited from Canada. He and Catherine taught participants about the importance of making plans to achieve your dreams.
Impact Skate Club worked with Skate Rising on International Day of Service this past summer, so it was awesome to have the opportunity to meet and skateboard with Yash here in Encinitas.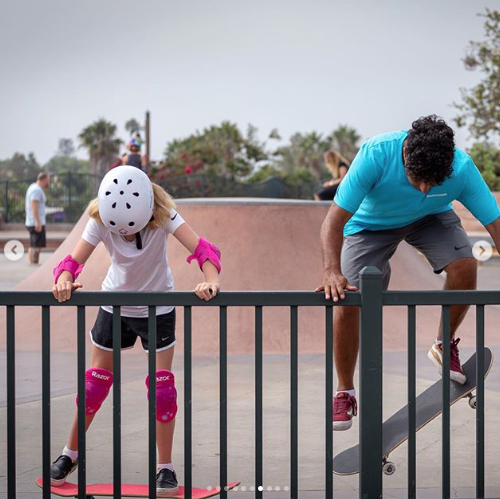 Skateboarding is fun the world over and especially fun if you are able to skate with friends who encourage you.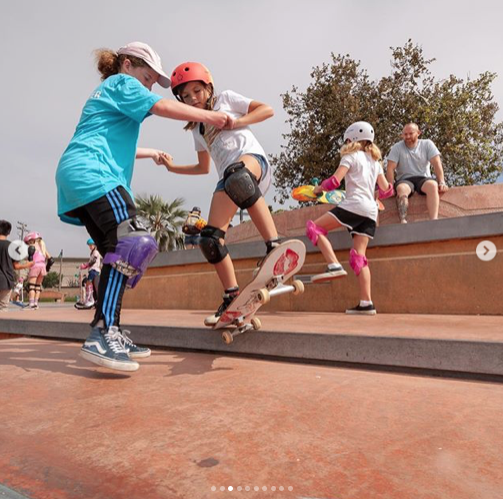 In addition to skateboarding the girls made a craft with KD is Kindness Daily and supported San Diego Community Resource Center.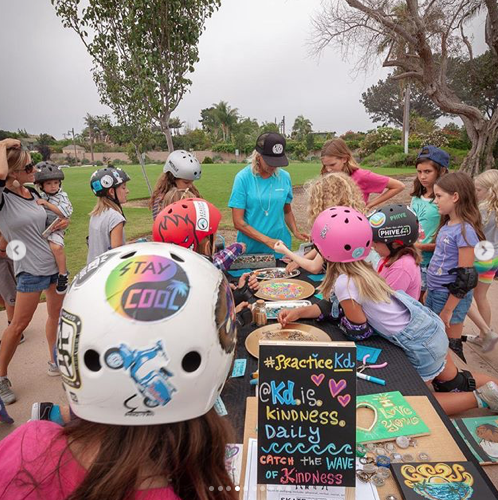 The hundred of donated items went to
fight hunger, homelessness and domestic violence in San Diego!
Skate Rising's next monthly event is Saturday October 13th from 9-11am at the Encinitas Skate Plaza.  I hope you come to join in all the fun.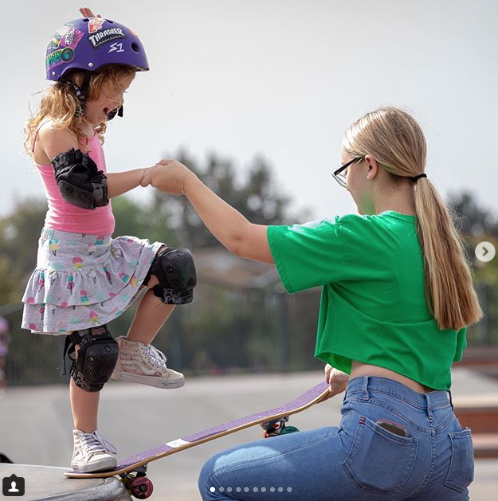 If you've never skateboarded before, there are volunteers to help and thanks to sponsors like SkateXS and My Grey Matterz there's loner equipment.  So no excuses, just opportunities to come out, make friends, work on a community project, and of course skateboard with encouragement.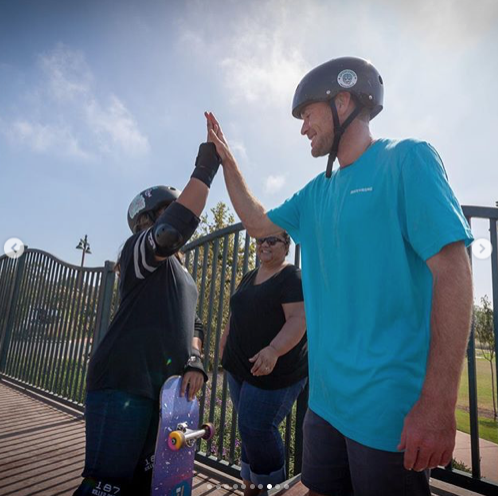 all photos Mike Moore