Do you have to be good to have fun?  I don't think so.  I think you can have fun during the process – yes learning can be fun. I was excited to see this post from Yeah Chicks who are promoting girls skateboarding from Santa Barbara, California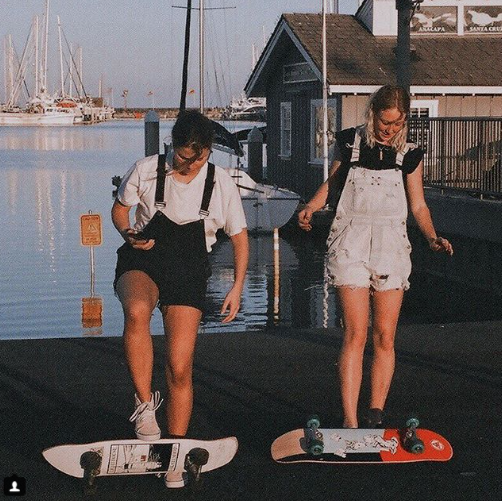 #1 thing we hear from you ladies is that you "aren't very good at skating" and honestly, neither are we! It's not about being "good" it's about having FUN & creating a community, so get out there and try some new things with us sometime! 🌸🌼🌪
If you want to start skateboarding or keep skateboarding but have doubts about your ability, just go skate.  We all start as beginners and there's always someone who seems to have more talent so quit comparing yourself to others and just have fun skateboarding.
Skate for yourself.  It's a wonderful way to challenge yourself and learn new tricks at your pace. Plus it's a way to connect with others and learn from each other. Whether you are skating alone or with friends, I hope you are always having fun.
I love to see more communities reaching out to girls and offering them encouragement and tips on skateboarding. Are you willing to help other girls?  I hope you are and I hope you have the time to share like Yeah Chicks did!