Woodward West Week 4 has started off with a bang!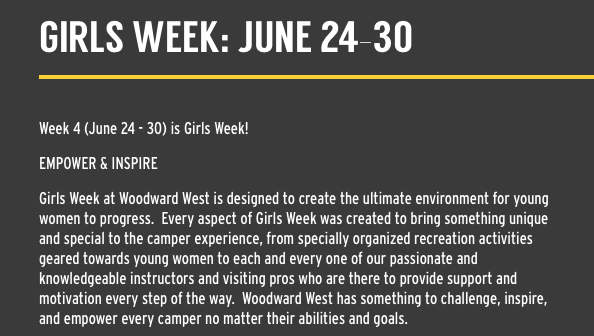 This week is all about spreading girl power and kindness through action. Skate Rising founder Calli Kelsey is working with us to create daily service projects.
Today's project was
Learning the Power of a Growth Mindset
A growth mindset enables you to believe that you are capable of anything you set your mind to. With a growth mindset you are kind to yourself and others as you practice. Even when you fail, you stay kind knowing that failure is an opportunity to learn.
Progress might be slow, but if you keep practicing, believing, and learning from your mistakes you will succeed.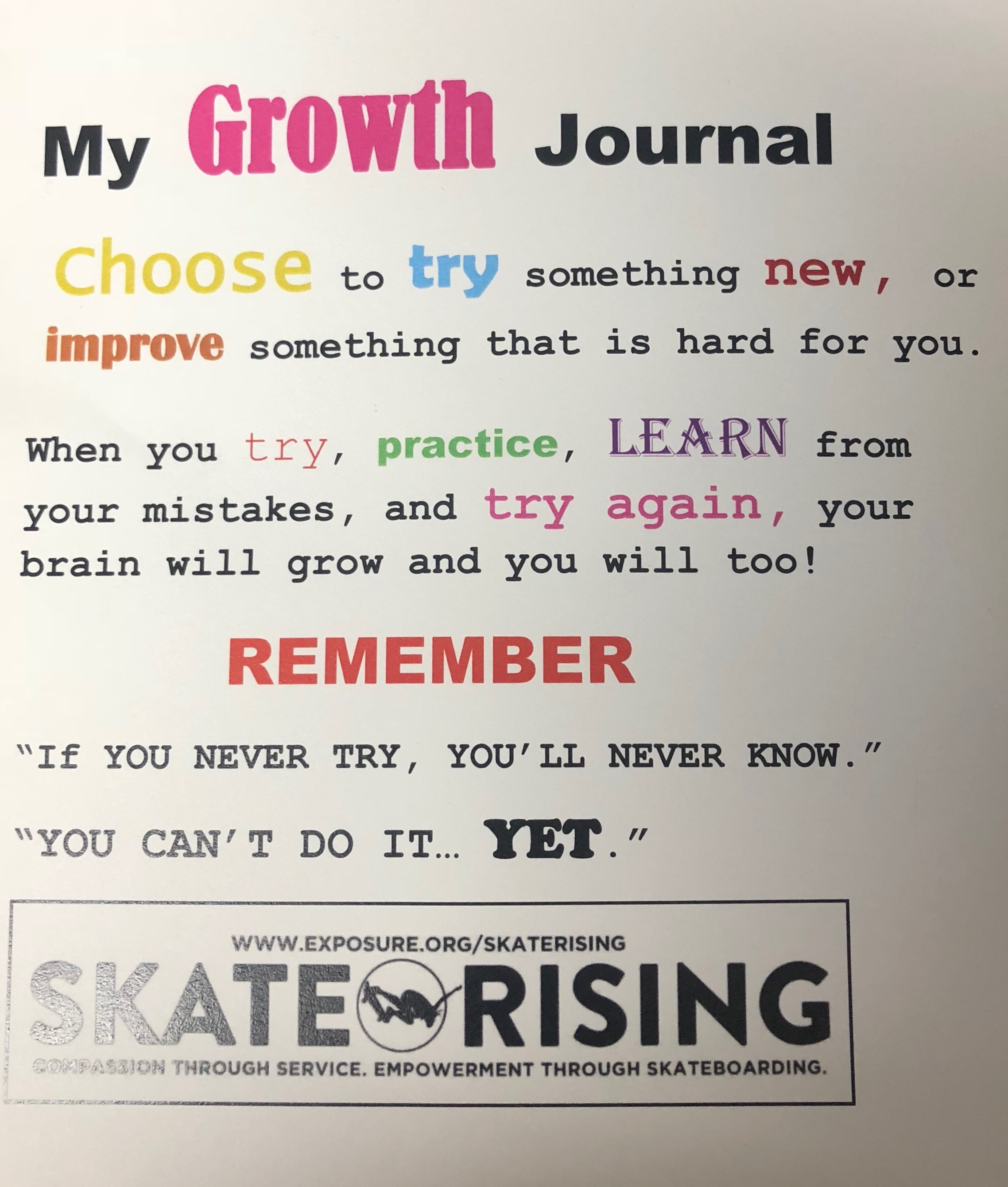 Girls created growth journals. Each girl's journal is a place to write her goals and her progress towards them. The journal is for camp week and life after camp.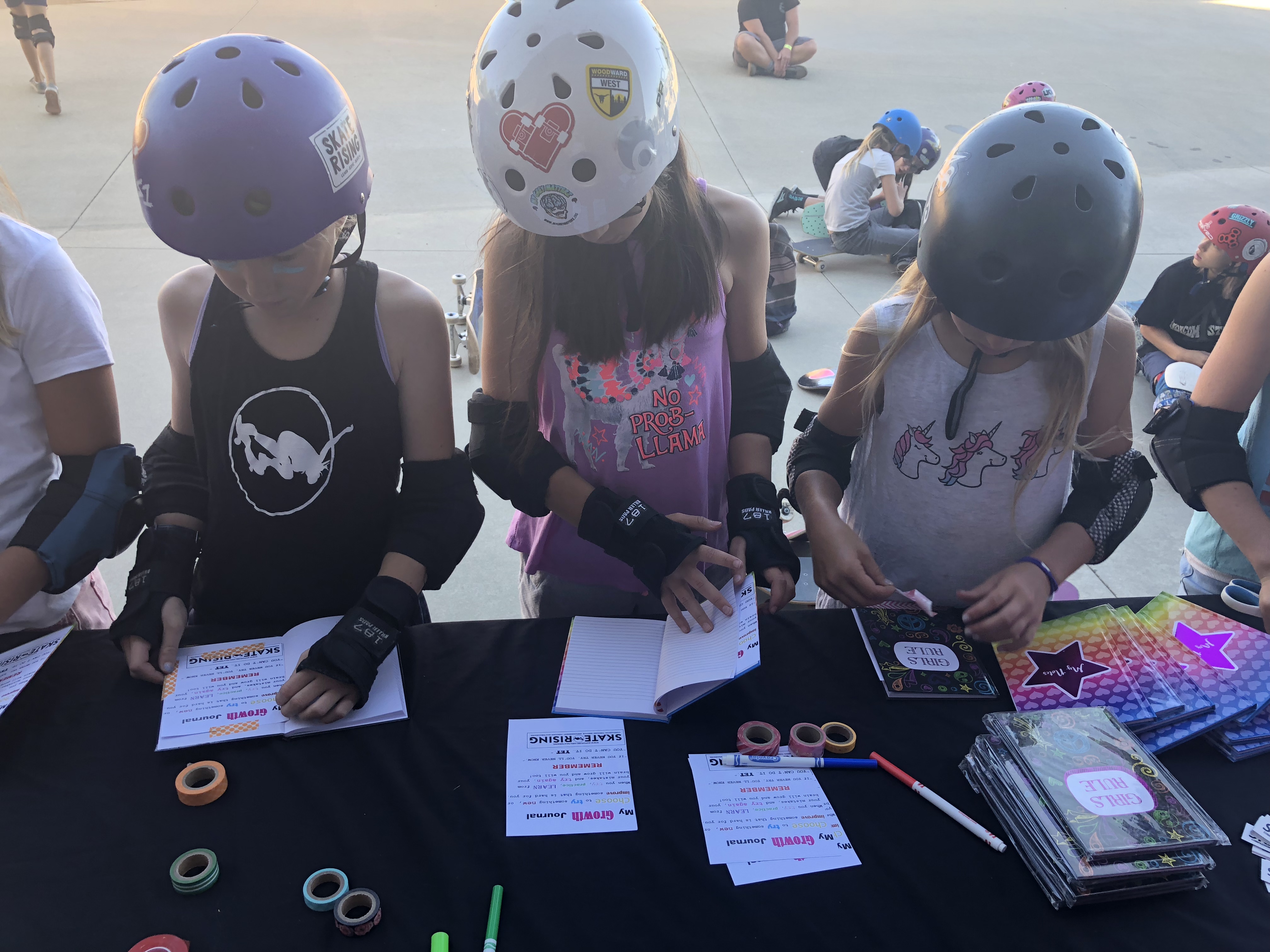 A growth mindset becomes a way of life when you have  a journal to help you remember to focus on the positive and keep working towards progress.
Each goal you achieve is an inspiration to try the next goal.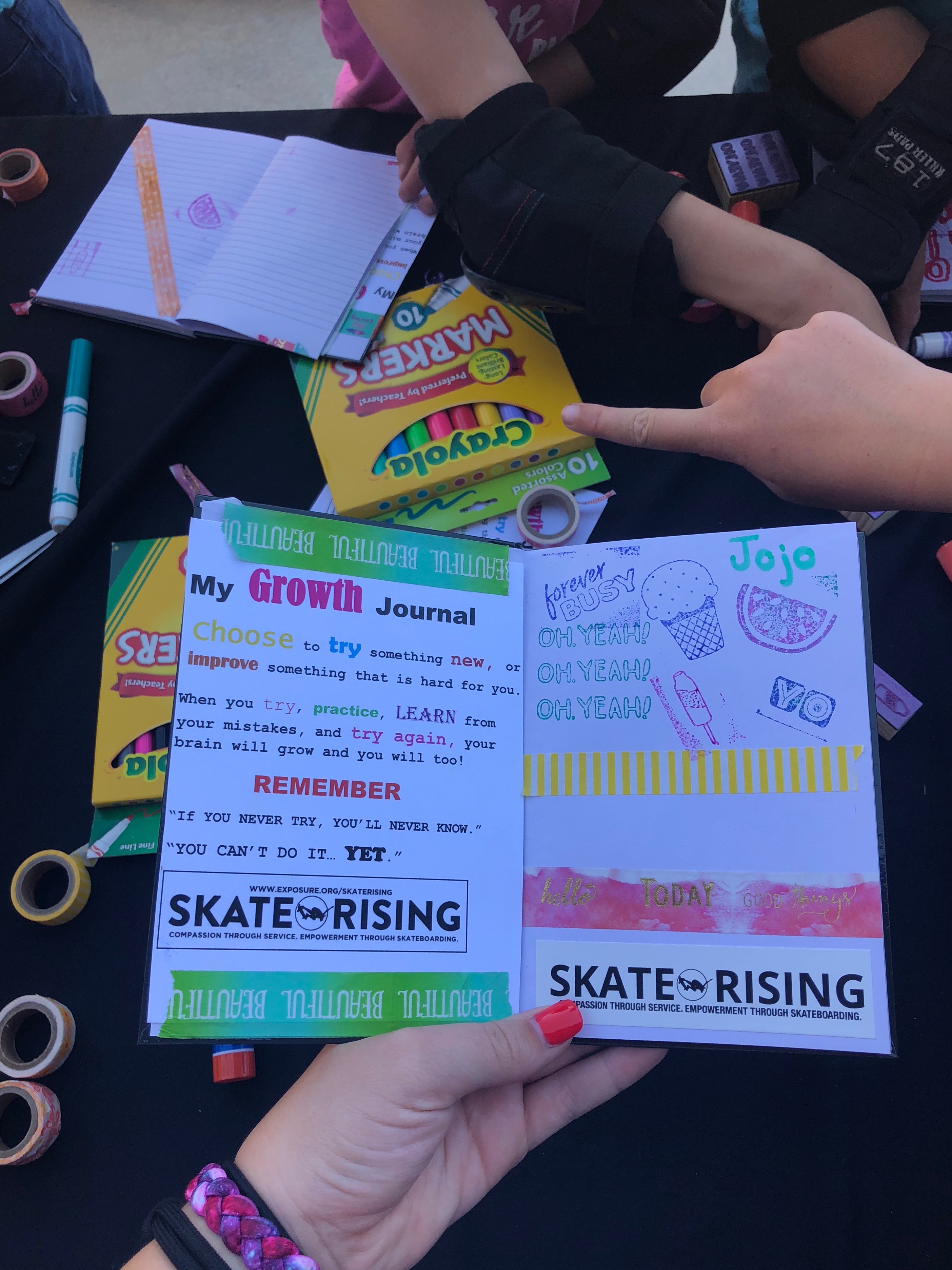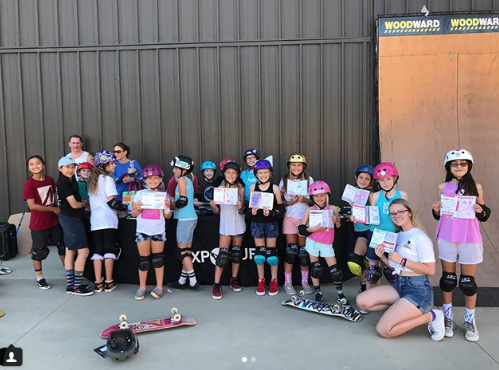 In addition to the Growth Journal the staff and girls were challenged to Commit to Kindness by pledging to:
Speak up and say no when they see bullying
Report intimidation of all kinds
Not join gossip
Help anyone they see that is sad or hurt
Be a good friend and example
To show how Committing to Kindness is Contagious every person that pledged got to put their name on the Kind is Cool Tree and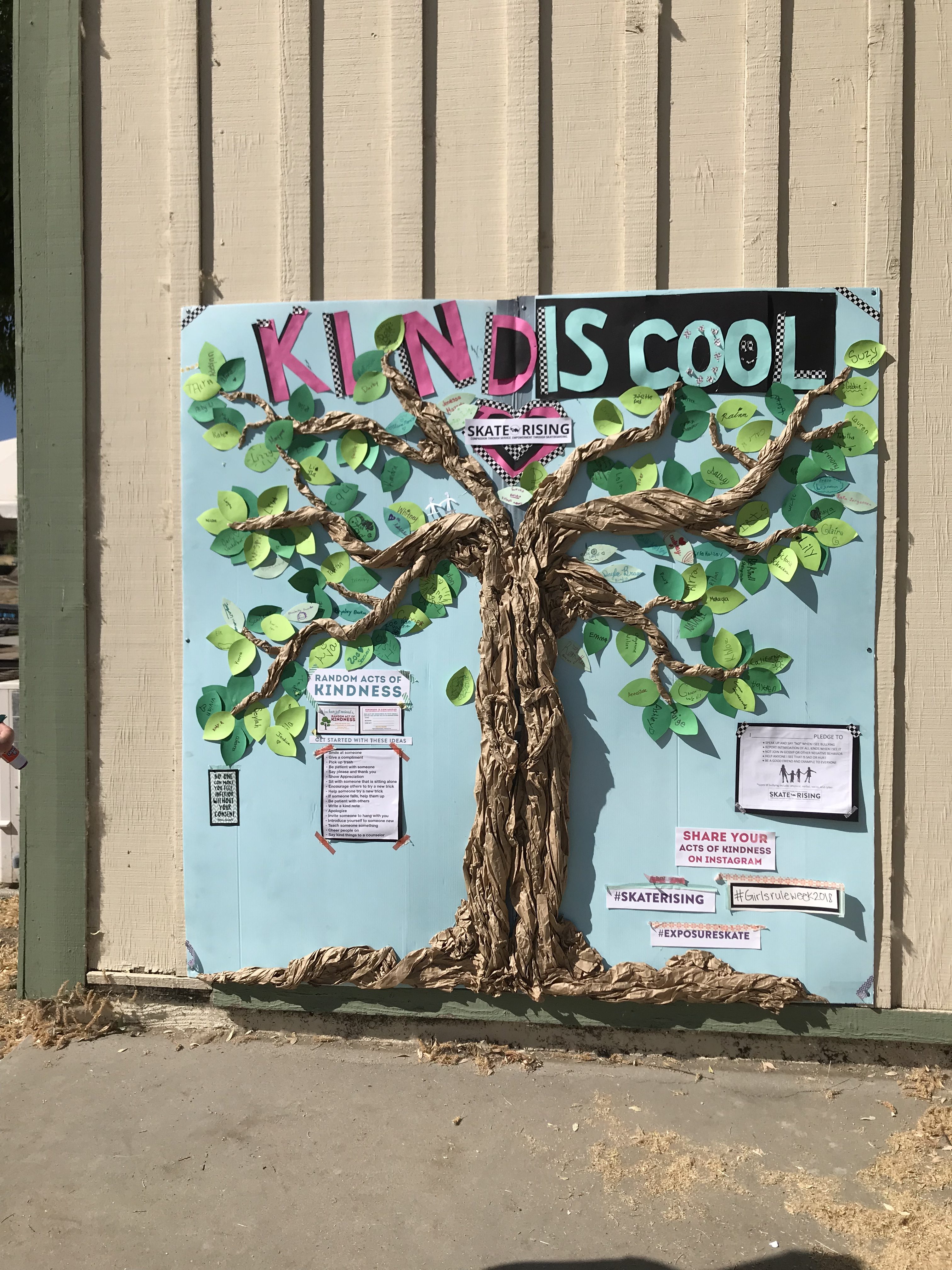 received Random Acts of Kindness Cards.
The cards are physical reminders that each of us has the power to spread kindness and that kindness comes in all sizes.  Something as small as a smile might be exactly the thing that can turn someone's day around.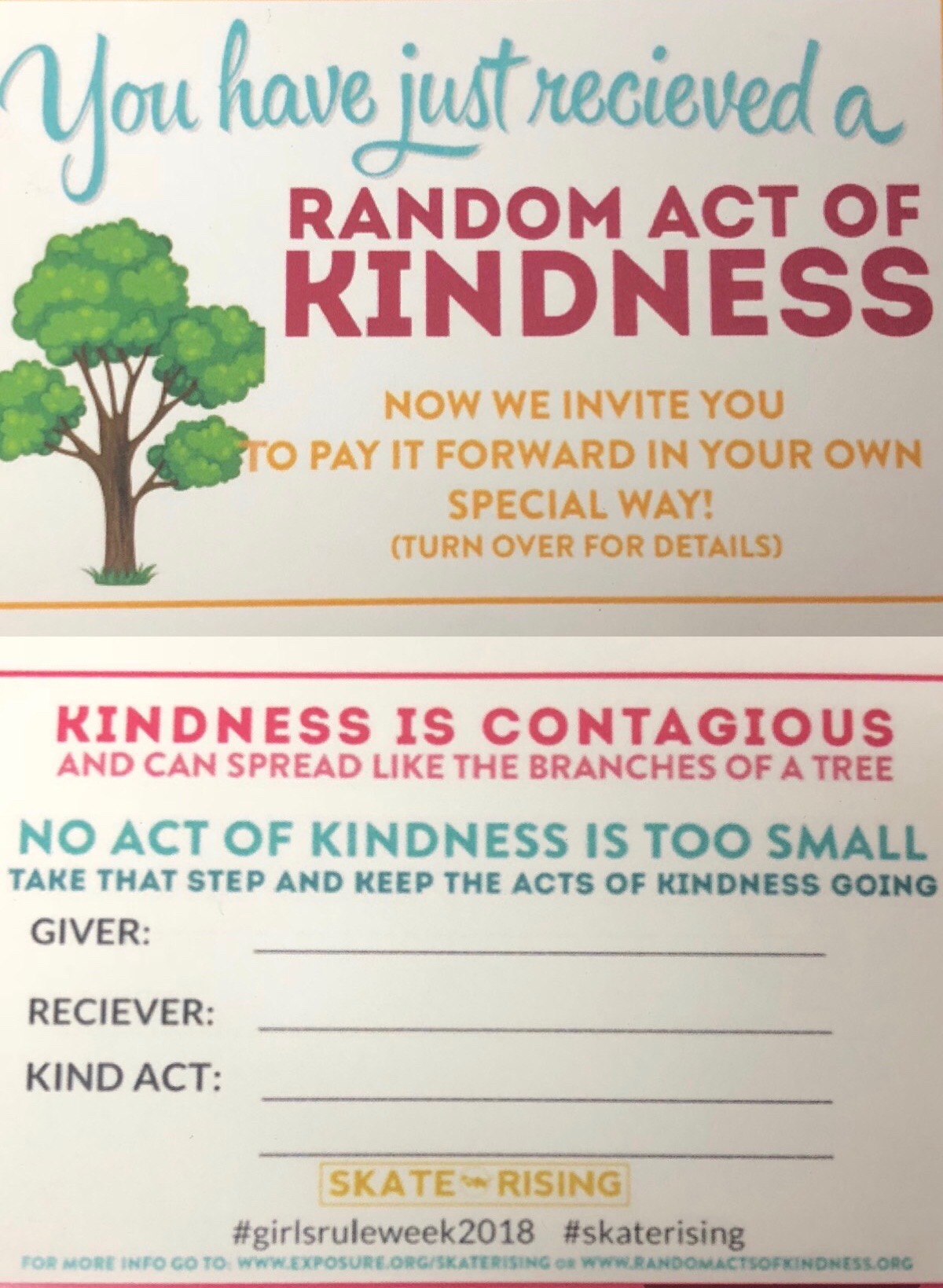 Day one has been amazing!  I'm excited for the upcoming projects and will post them as soon as they are completed. I encourage everyone reading this to take the time to make your own Growth Journal and Commit to Kindness.
For now we are off to skateboard with our new tools.  A Growth Mindset, to know every trick is a trick we can work towards and a kindness reminder to encourage ourselves and our fellow skaters with words & smiles both on & off the board.
For more photos click below.