I'm a loyalist to Triple 8 because I've worn their helmets for years and know they work. I needed extra motivation to work on roller skating more – so I ordered a new helmet in a jaunty color.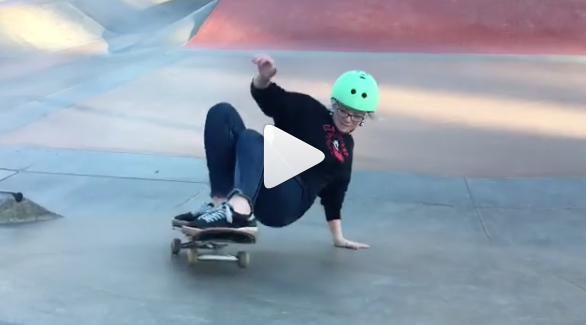 Above is my Mint Green Certified Sweat Saver by Triple 8 – it's certified by U.S. CPSC Bike and ASTM Skate safety standards plus because it's a Sweat Saver the lining is moisture-wicking & stink-proof!
After testing my helmet while skateboarding, I was ready to put on my roller skates.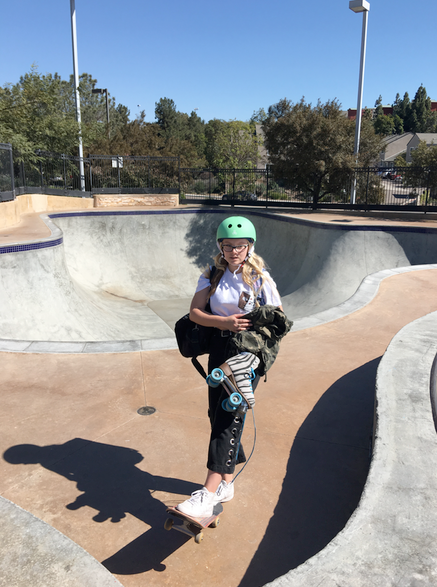 After many hours at the park, I'm excited to say I can finally roller skate some ramps and do shoot the duck.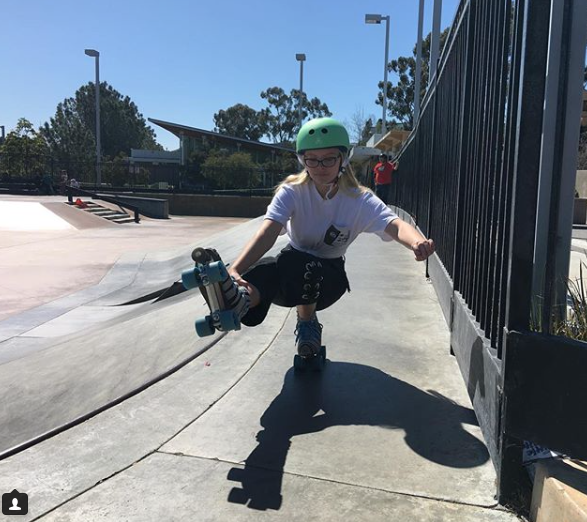 Here's the truth about my roller skating – I fall all the time and usually land on my head.  I'm not sure why because when I fall skateboarding, it's sometimes on my head, but not all the time.  My roller skates are heavy so you'd think I'd land feet down, but my experience has been head first.
After all the falls, I am 110% sure the Triple 8 helmet works! I'm also sure that anything you want is worth working for. Falling is not a pleasant feeling, but it can hurt less with safety gear. Learning the life lesson that falling is not failing will help you on and off your wheels.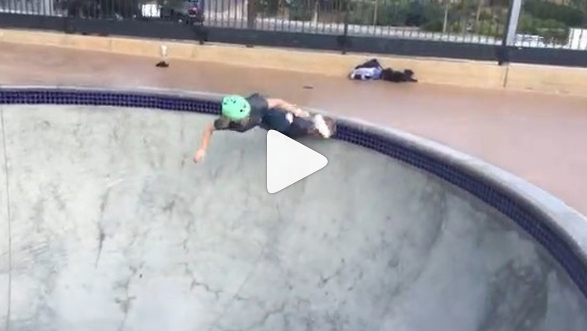 What are your tips to keep it safe & stylish?  You only get one head so we should all wear helmets more!
I'm packing my Triple 8 helmet for Camp Woodward West Girls' Week with Skate Rising. Hope you share where you're taking your helmet this summer because sharing inspires all of us to keep having fun skating.