As I'm finishing finals, I really appreciate the importance of having friends to remind me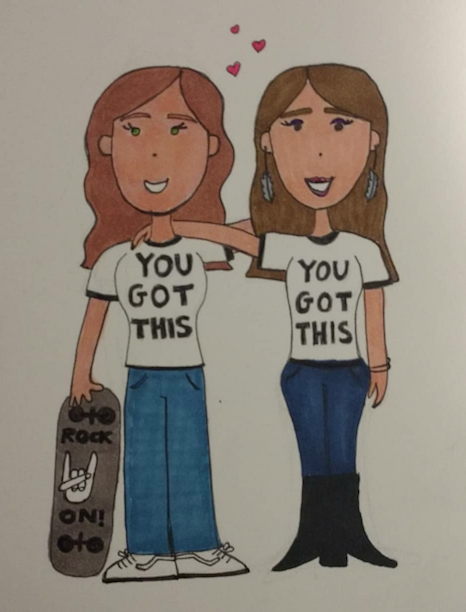 The cartoon is by Jenn Mitchell aka @comixbyjenn – she's a Torontonian living in Seoul.
I asked her about the inspiration for the cartoon and here's what she had to share:
My cartoon was inspired by my amazing friend and co-worker of 10 years, Skye. When I draw people I think about characteristics that define them. Immediately when I began to draw Skye her love for skateboarding, and of course her Vans skate shoes, came to mind! She has been skateboarding since she was a young girl and is a great example of someone who goes against the grain and is fearless in everything she does! Skye is opinionated, hilarious, and a great friend who would give you the shirt off her back! She has been friends with Deb, the other person in the cartoon, for over 30 years! She is also a great example of a woman who supports other women and girls!
We all got this once we realize life is a process of learning – whether it's skateboarding or chemistry – no one woke up an expert – it's our choice to decide to learn and take the falls/mistakes as experience. Believing in ourselves and keeping the positive attitude is easier with friends, so surround yourself with those who encourage and be an encourager.