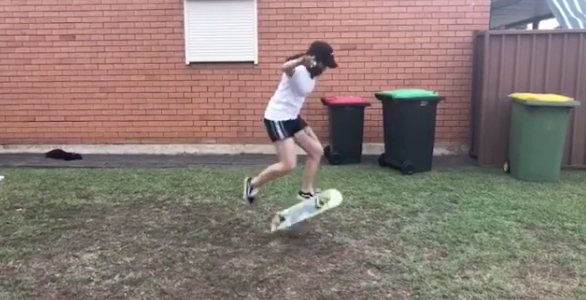 Jessica aka @jbabsx practicing in the backyard.  One of the great things about skateboarding is that if you have your board, a few minutes and a little space, you can have fun.
Jessica spent Christmas skateboarding – how did you celebrate your holidays?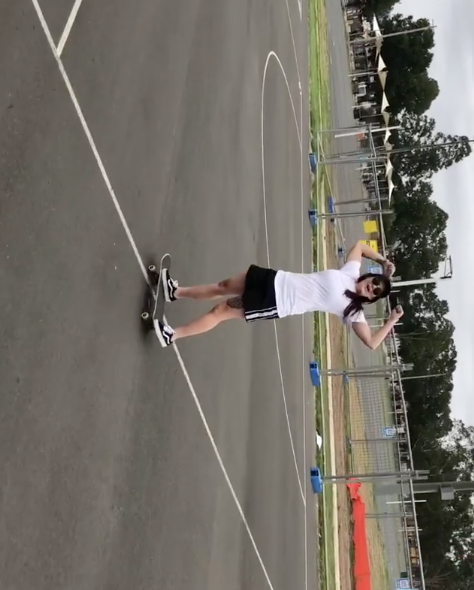 As I just started a new school semester, I want to think about holidays and having time to skate all day, so I hope you share soon.
More girls skateboard when they see girls having fun skating.  It's never the wrong time to start or go back to skateboarding. Life can get in the way – you just need to make time for the things that bring you happiness.  And skateboarding is exercise – the one good thing about this semester is I'll be doing a school fitness project on skateboarding!