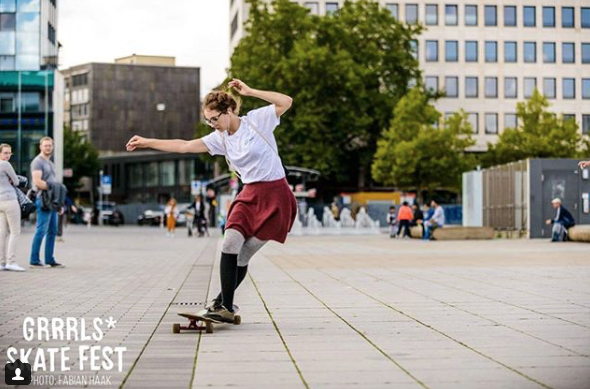 Above @dinedinges
Dancing around at @grrrlscanskate FEST. Didn't do a lot of dancing this summer 😓 but this was an awesome weekend and so nice to meet all these new people ♥️ photo:@haakf
Check out @grrrlscanskate on IG to find out more.  They're in Germany. Or check them out on Facebook by clicking below.


Where are you having fun skateboarding?  More girls skate when they see girls having fun skating and we encourage each other.
Thanks so much @dinedinges for sharing this awesome event with me.