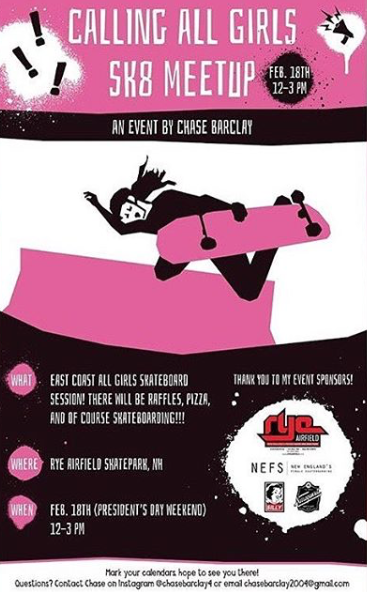 More girls skate when they see girls having fun skateboarding and get encouragement.  Chase Barclay is doing both at her event on February 18th at the Rye Airfield Skatepark in New Hampshire.
There will be pizza, raffles, and Chase's favorite, SKATEBOARDING!!!!
Chase wants to thank Stephanie LaVita and the event sponsors for helping make this event happen.
If you're in the area, hope you check this event out & please share your pictures and stories of how you're having fun skateboarding and encouraging others.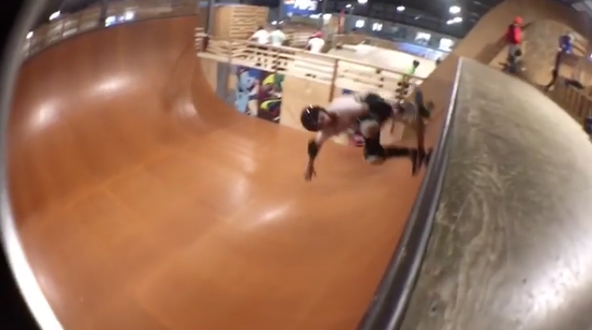 Video of Chase at Rye Airfield