Skate Rising's October theme was "The Gift of You".  The girls who attended heard examples of how their talents can be of service to the world and then had an opportunity to say what their talents were and how they share them.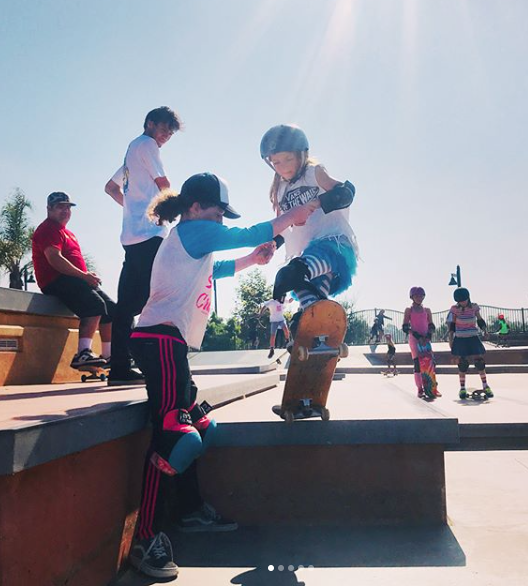 Angela volunteering
Bryce Wettstein and Angela Strong shared how their talent of skateboarding allows them to be of service to others through teaching and encouraging.
I shared how my talent of writing allows me to be of service by connecting people throughout the world and Calli, Skate Rising's founder & organizer reminded the girls that compassion is a talent that serves the world.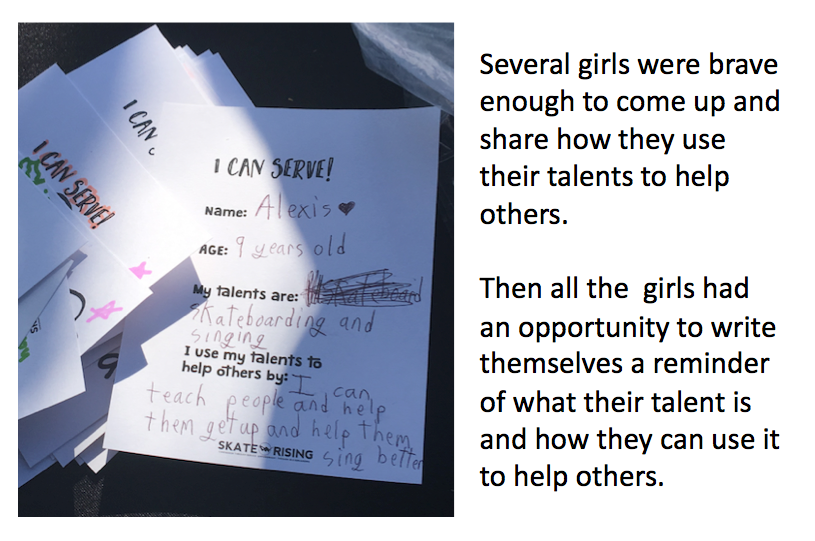 Next up was this month's service project. The girls donated new teddy bears for Carol's House, a local shelter for victims of domestic violence.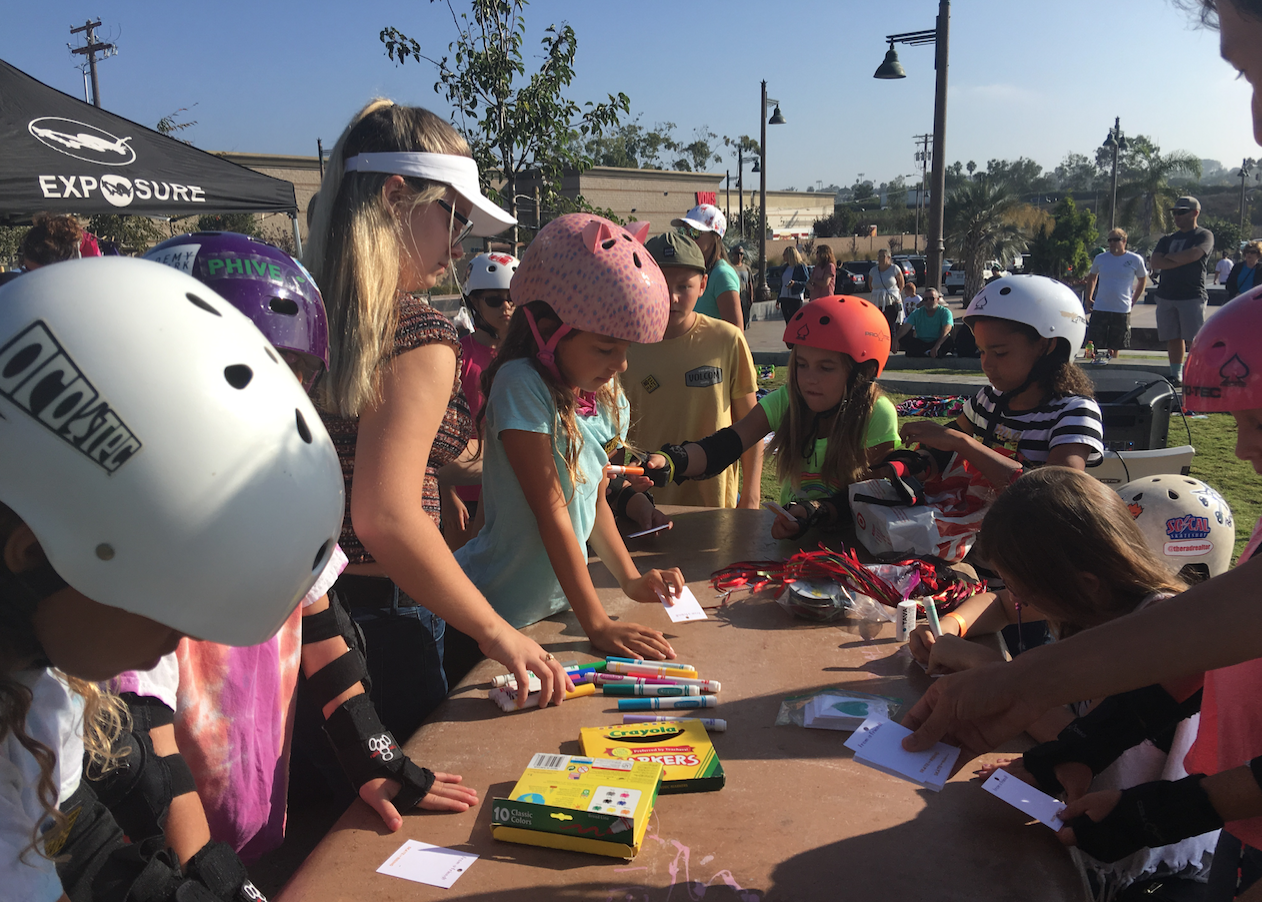 Each bear received a heartfelt message of encouragement.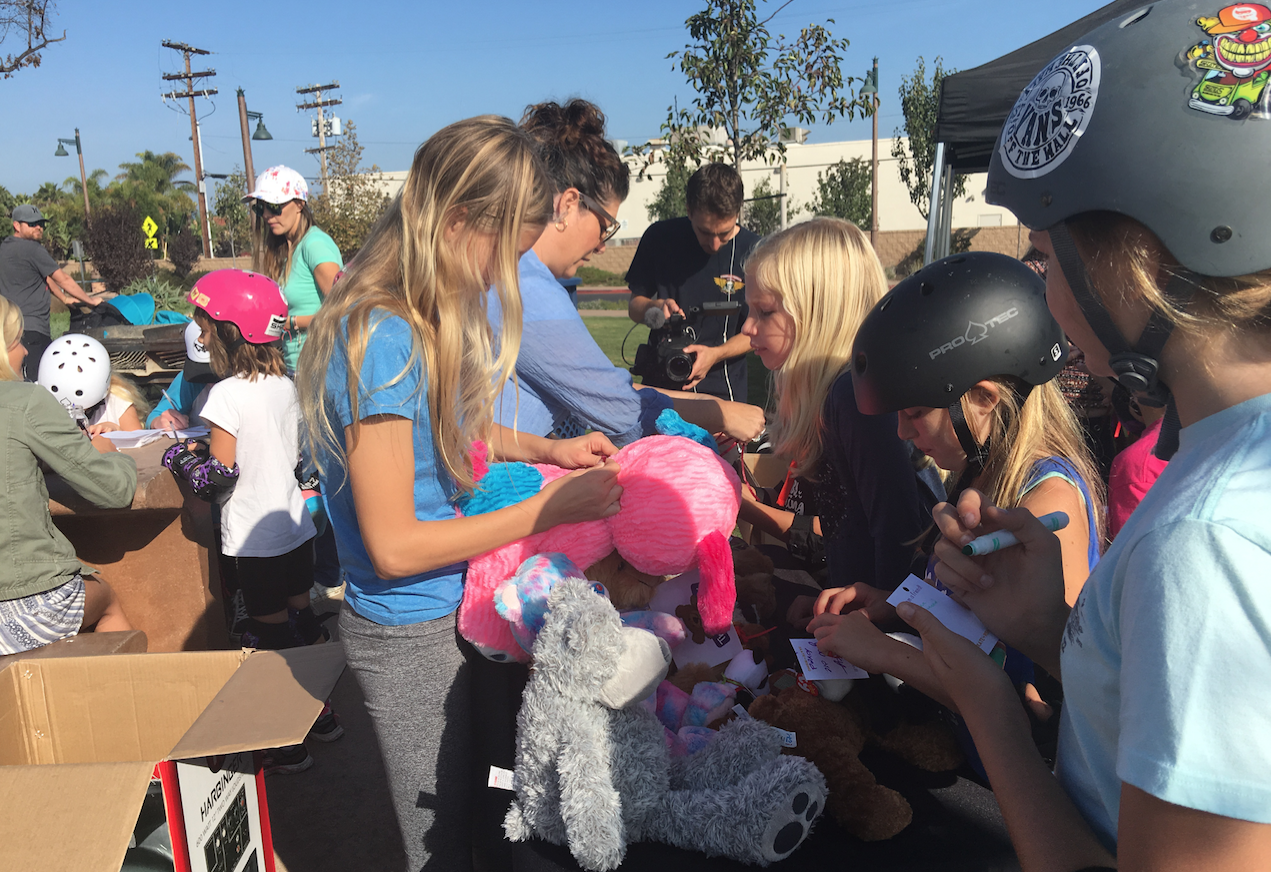 Then it was time to skate.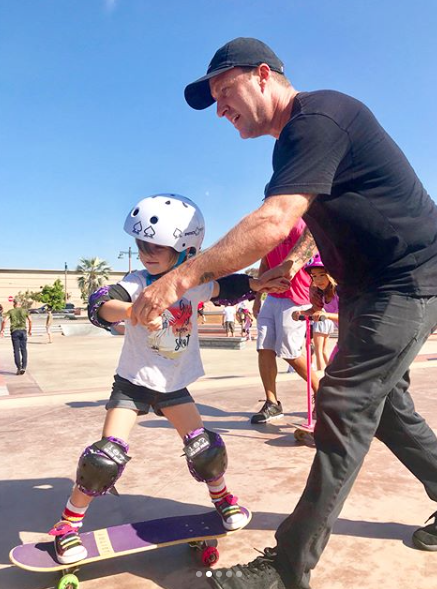 Neal Mims & staff were on hand to help & encourage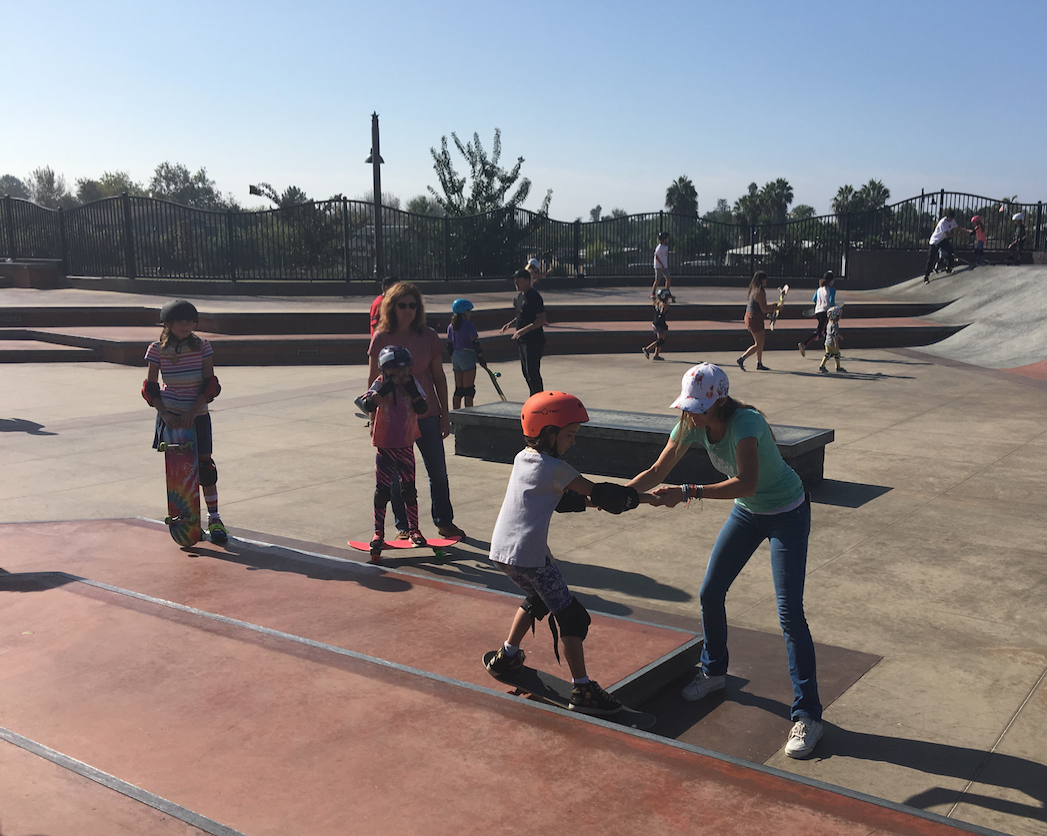 Calli demonstrating the "gift" of a hand hold
The morning ended with a raffle.  This month's raffle was extra special because the girls found out that Skate Rising will be a part of Girls' Week at Woodward.  To celebrate one lucky girl won a ticket to the week and every girl can receive a $200 discount plus a $50 donation will be made to Skate Rising if they sign up now through EXPOSURE Skate.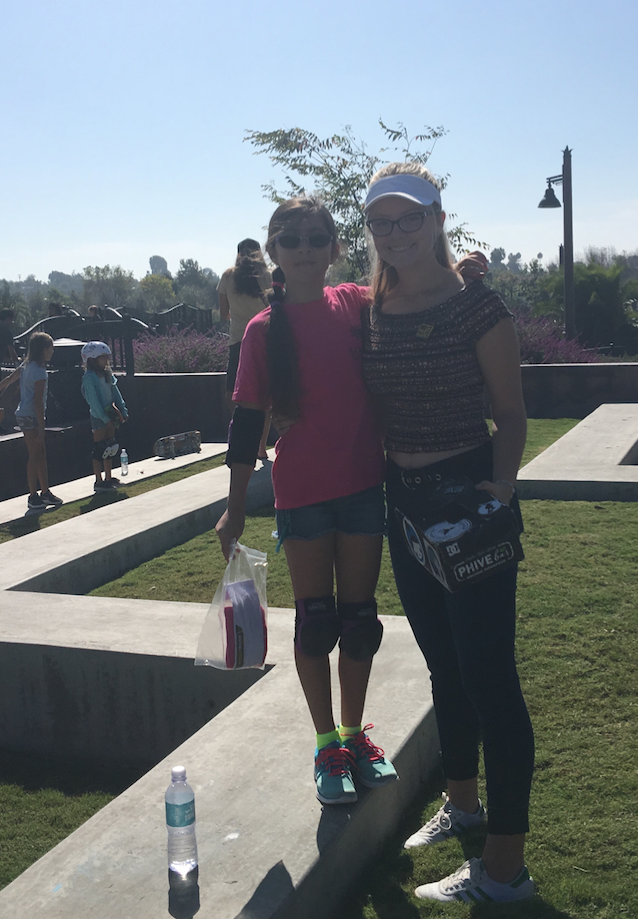 Alexis – on her way to Woodward Girls Week Summer 2017!
Next month's Skate Rising will be the first weekend of the month because it will be at EXPOSURE Skate!  Contact Calli at calli@exposureskate.org if you have any questions or want to be involved.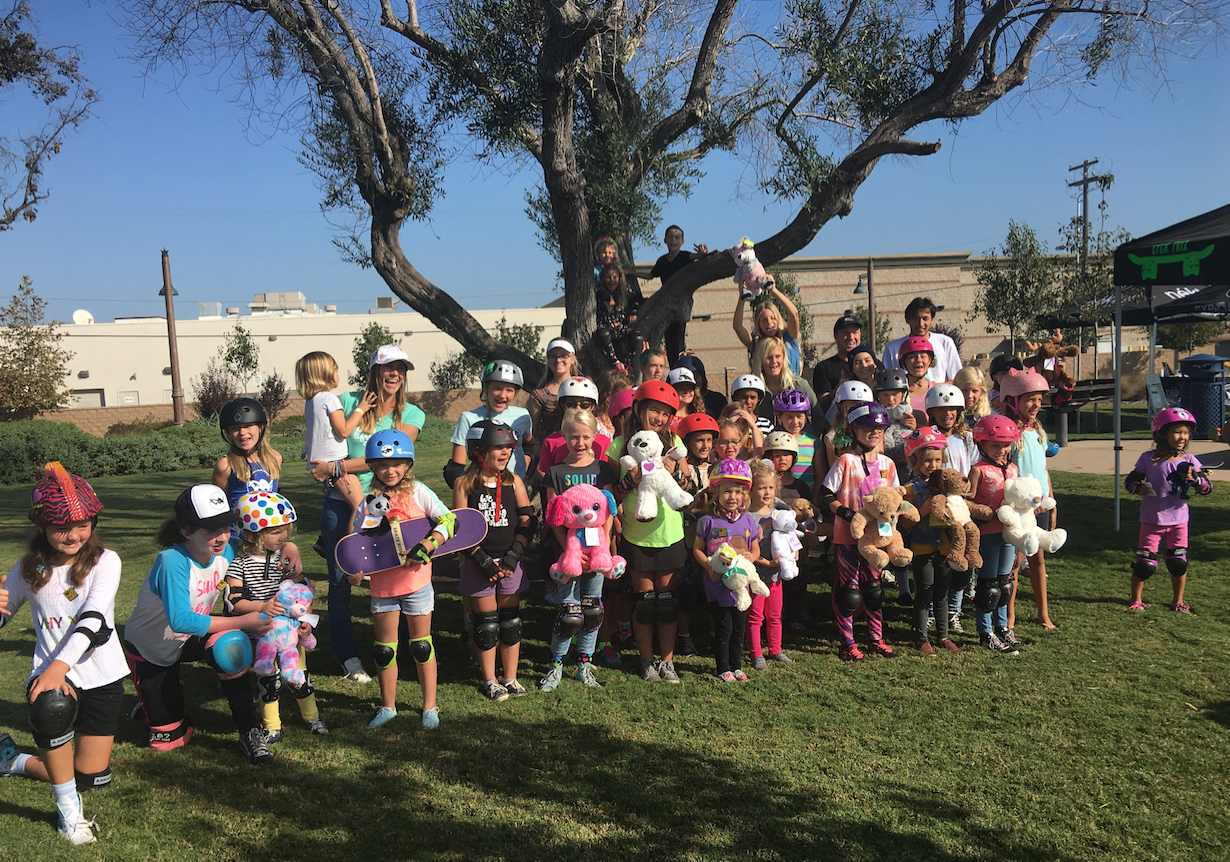 If you're in the Phoenix, Arizona area you can check out Skate Rising Phoenix on the 3rd Saturday of each month at 91 West Skate Park.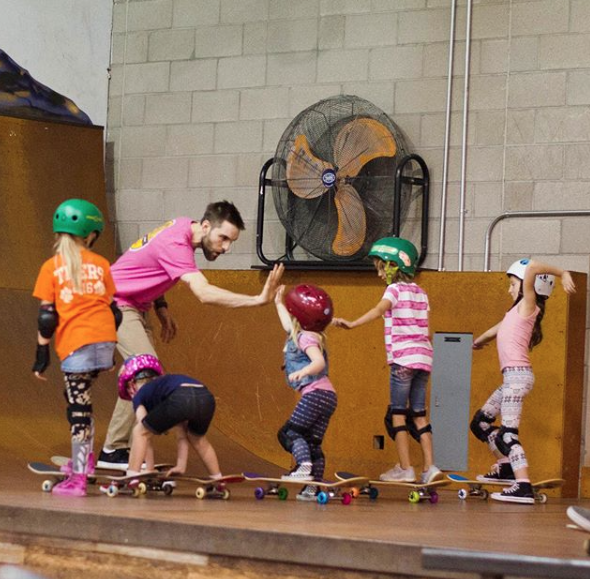 Below as a reminder of the Anti-Bullying the contracts the girls signed in August and celebration of October being National Bullying Prevention Month the girls received No Place for Hate pins.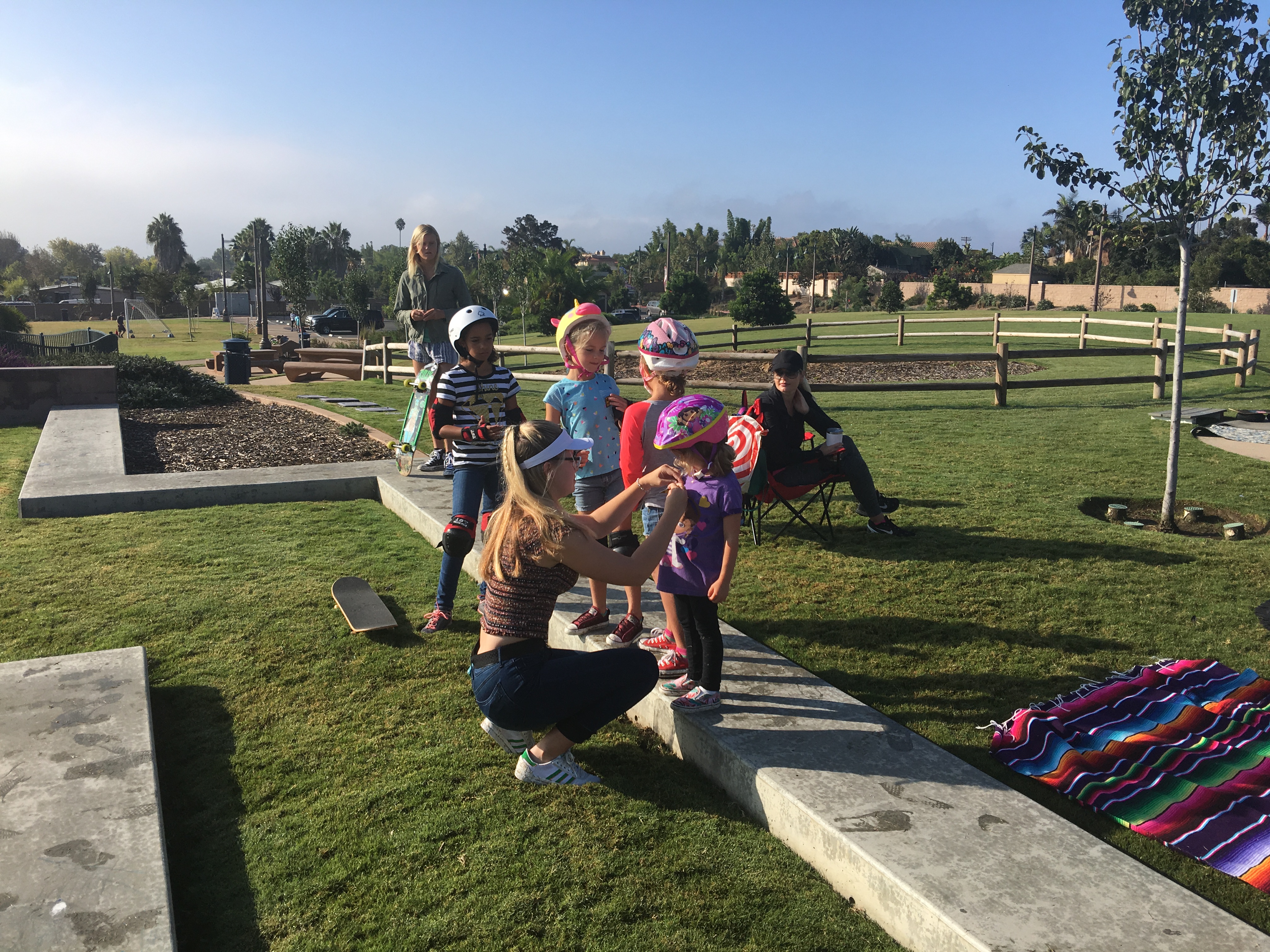 Till next time keep it stylish on & off the board by sharing your talents & encouraging others to do the same.