I've blogged before about how my Rastaclat bracelets remind me to #seekthepostive because believe me there are days when you need a reminder. I've also blogged before about Rastaclat giving back – bracelets created to raise awareness and funds for causes.
I've loved their miniclat awareness bracelet which donates 100% of proceeds to Keep a Breast Foundation for awhile and now there's even more bracelets to support the fight against breast cancer.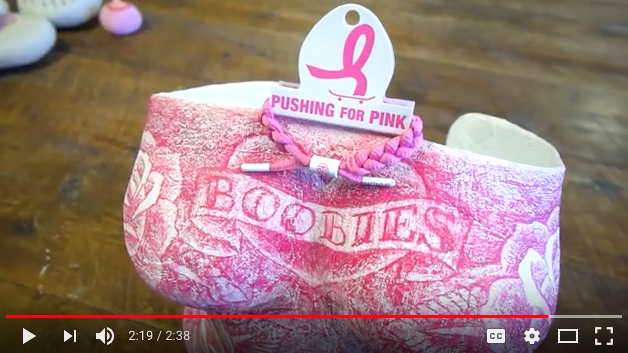 how Pushing for Pink bracelet came to be & look at Pushing for Pink event
There's the Pushing for Pink, I Love Boobies White, the I Love Boobies Red, and I Love Boobies Black bracelets.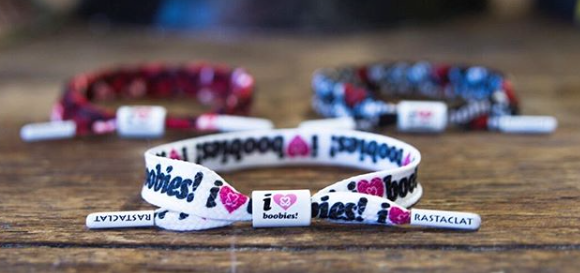 Rastaclat is a proud supporter of the 'Pushing For Pink' skate events and 'The Keep A Breast Foundation' (KAB). Their mission is to empower young people around the world with breast health education and support. $1 from the sale of each bracelet will be directly donated to KAB.
Positivity grows exponentially when we work together.  That's why I find everything about this collaboration inspiring.
October is Breast Cancer Awareness month but every month should be the month we stay aware. Your Rastaclat bracelet can be a reminder to yourself and others that see it to find out more about ways to prevent and detect breast cancer early.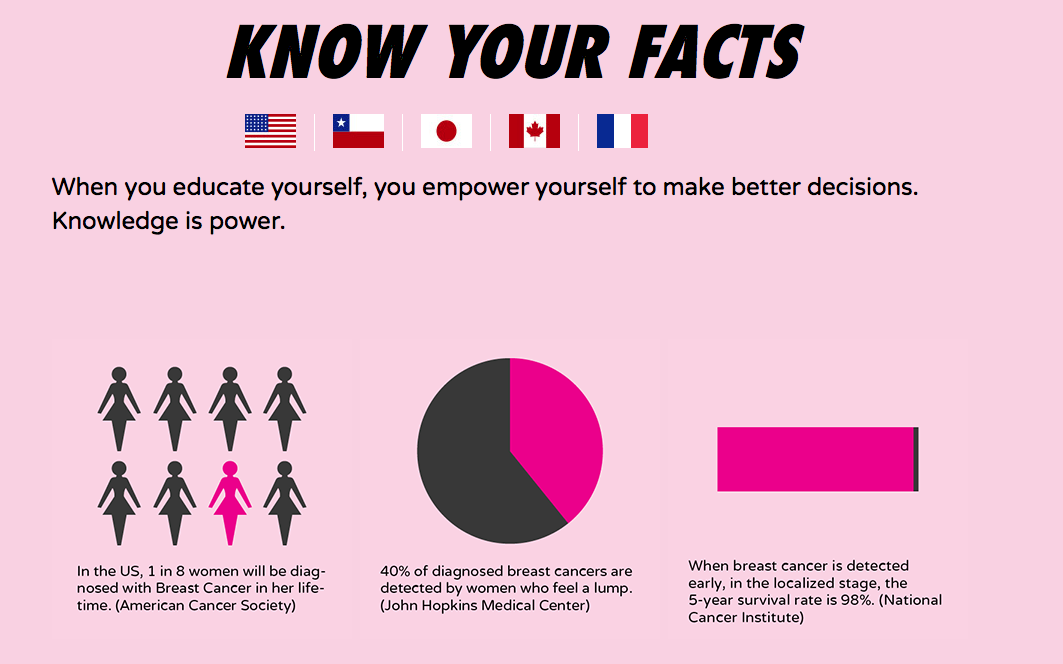 Click above or below to find out more about Keep a Breast, their app and how to #checkyourselfie.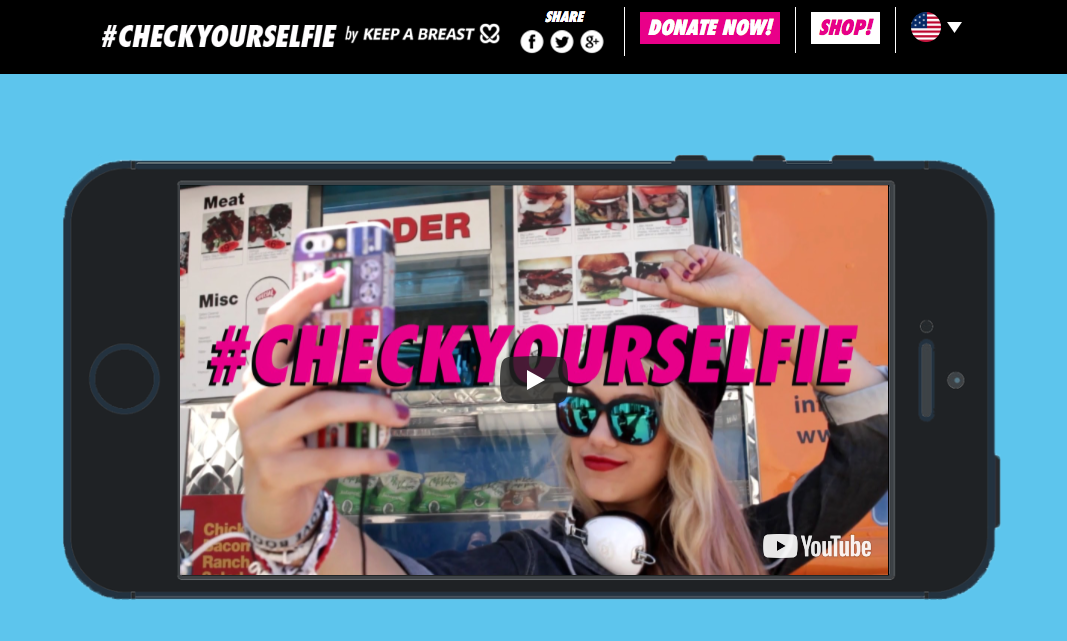 There's still one more Pushing for Pink event coming up.  If you can make it out and if not be there in spirit.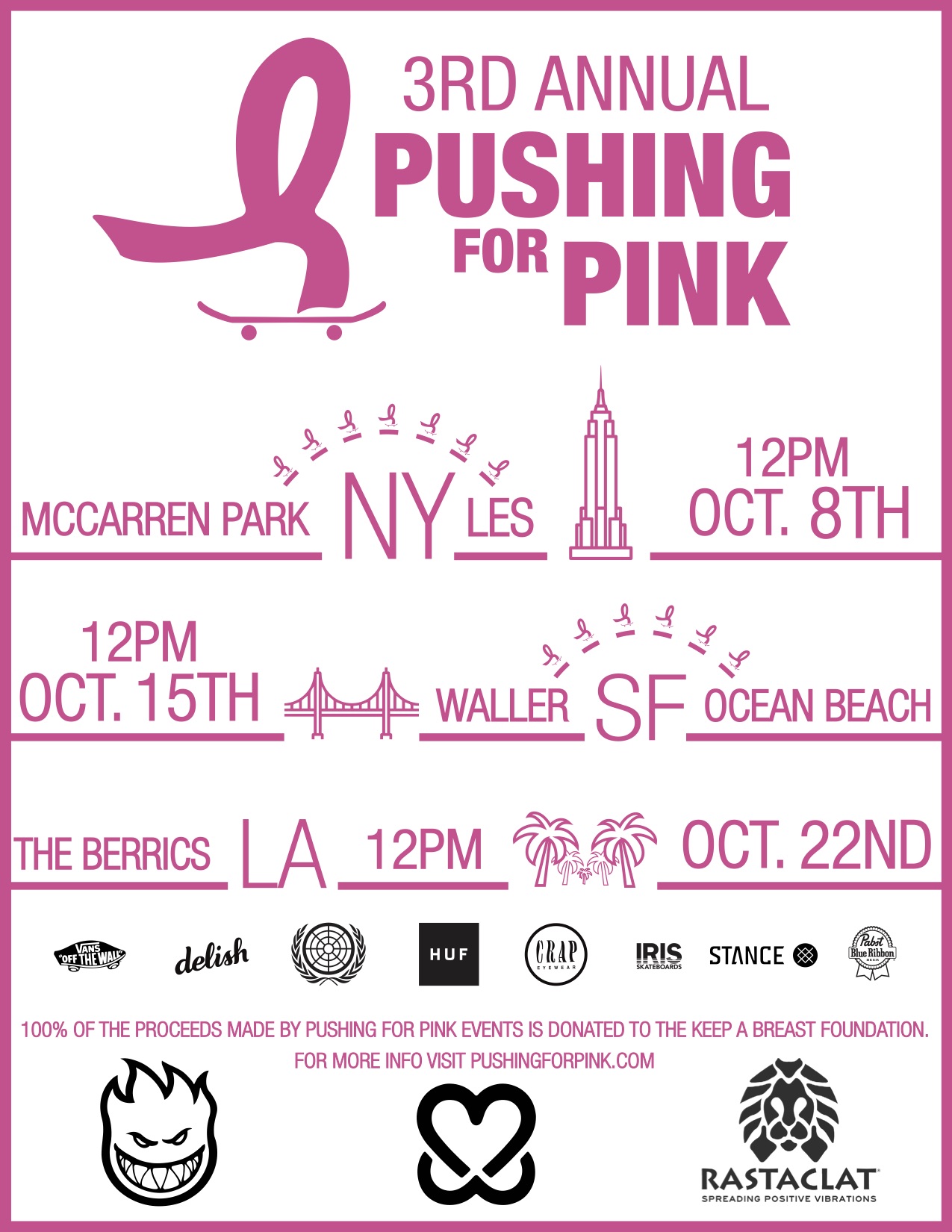 Till next time keep it stylish on & off the board!