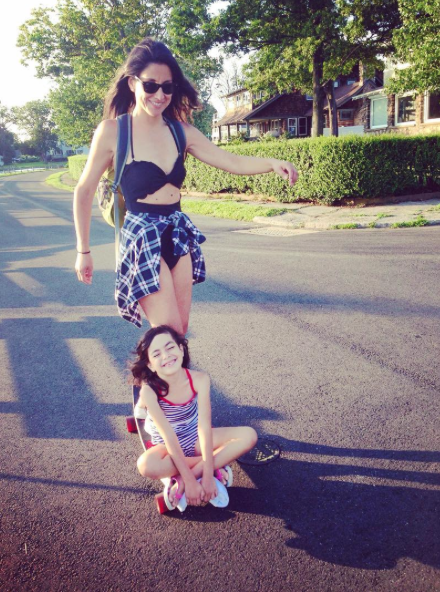 Giovanna shares this beautiful picture in Norwalk Harbor – Connecticut – with the caption
Summers with you 💖👩🏻👧🏻💖.
Smiling while skateboarding is always in style.  If Giovanna looks familiar it's from her August 2015 post.
I absolutely love her style and her attitude which comes through in her bio
It's okay to be afraid… It's not okay to let the fear stop you. 📖💦🎬💪🏊🏻🎭❤️
Where and with who are you having fun skateboarding?  When you share your fun, you inspire others to try skateboarding or keep skating.