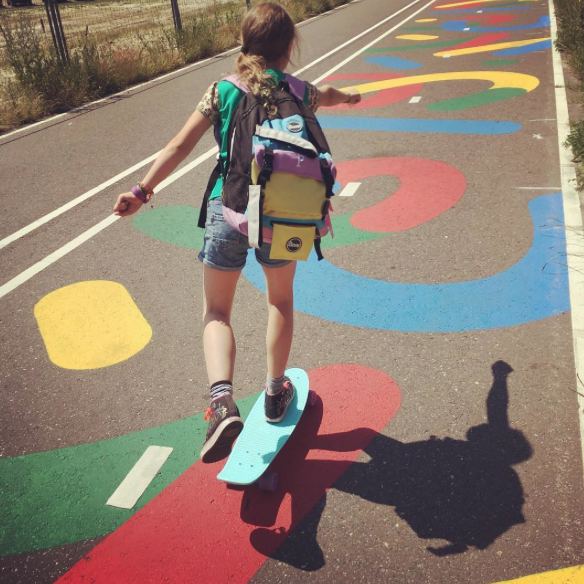 Ellis shares this picture of her niece
Zoë is on her way to have some #PennyAdventures and to become a skateboarder for life!
What a perfect place to skate with your penny board.  I love the graphics.  Plus as a fashionista, I noticed the matching bag!
How wonderful to have an aunt that encourages you to have fun.  Ellis gave her niece the penny board as a birthday present.  Happy 11th birthday, wishing you fun with skateboarding for life.
Skateboarding is sport, art, transportation, exercise & so much more.  One thing skateboarding isn't is boring.  As long as you're skating you'll have endless adventures ahead of you.