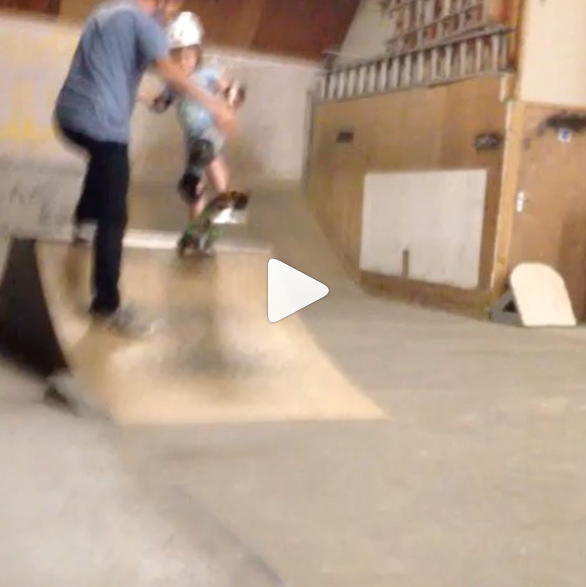 Love that Cole shared this video with the caption
M learning to drop in, way harder than rolling down the ramps! What a badass! Thanks to the guys at @existskatepark for all your help!!
I love to see girls getting help & encouragement to skate.  Skating is fun and skating with friends & cheerleaders is even more fun.
Learning anything new can be hard and/or scary.  One thing that makes learning fun is having a kind and patient teacher.  Thanks to all those who take time to teach & coach.
Hope you share your skateboarding stories soon.  Seeing girls skate encourages more girls to try skating plus it inspires girls already skating to try new things or help others learn.
Love when you share where you're skating too.  Exists Skatepark is a non profit indoor skatepark in Swansea Wales.