Kira Lingman Band will be performing at KAABOO on Sunday September 17th the Tourmaline Stage at 11:50am.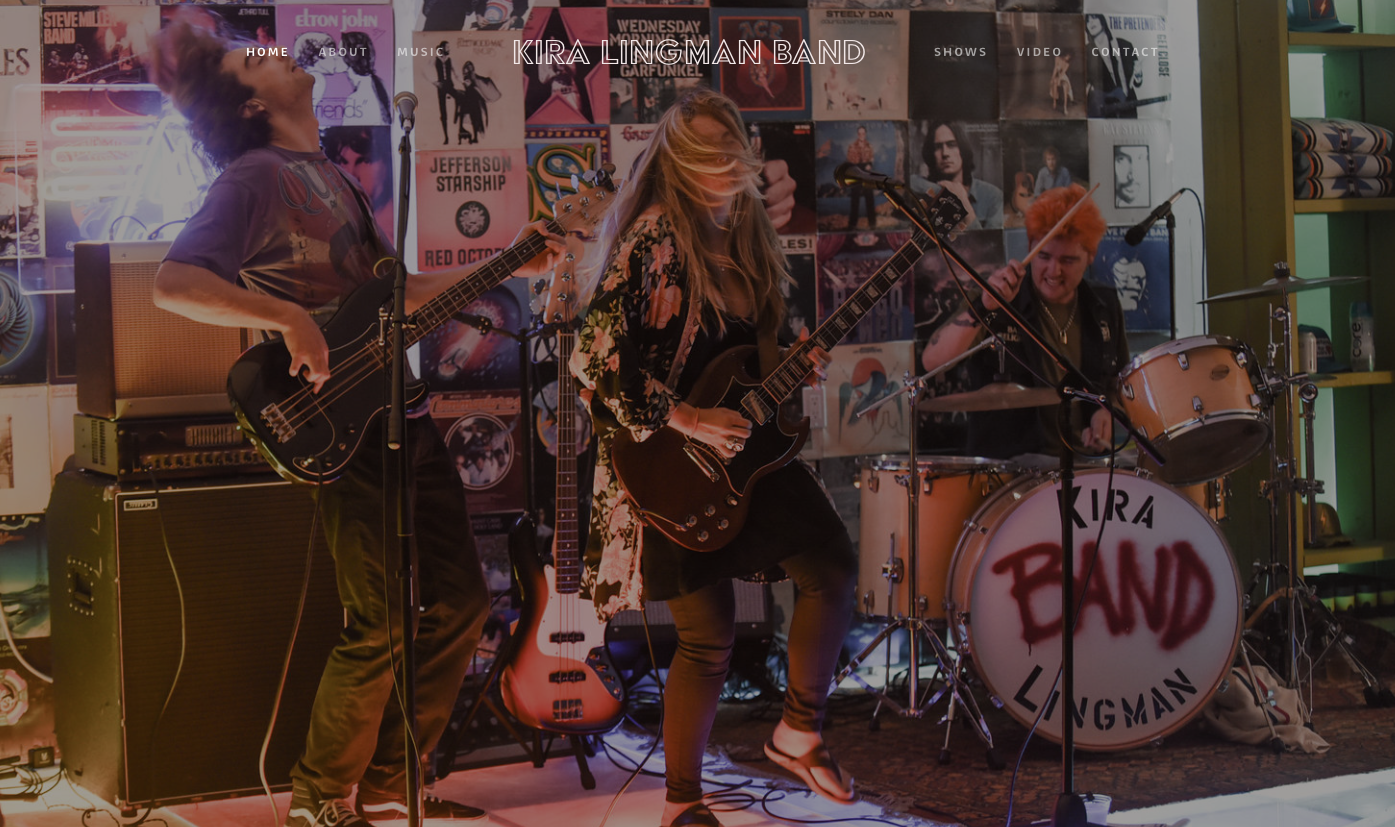 I had the opportunity to find out more about Kira.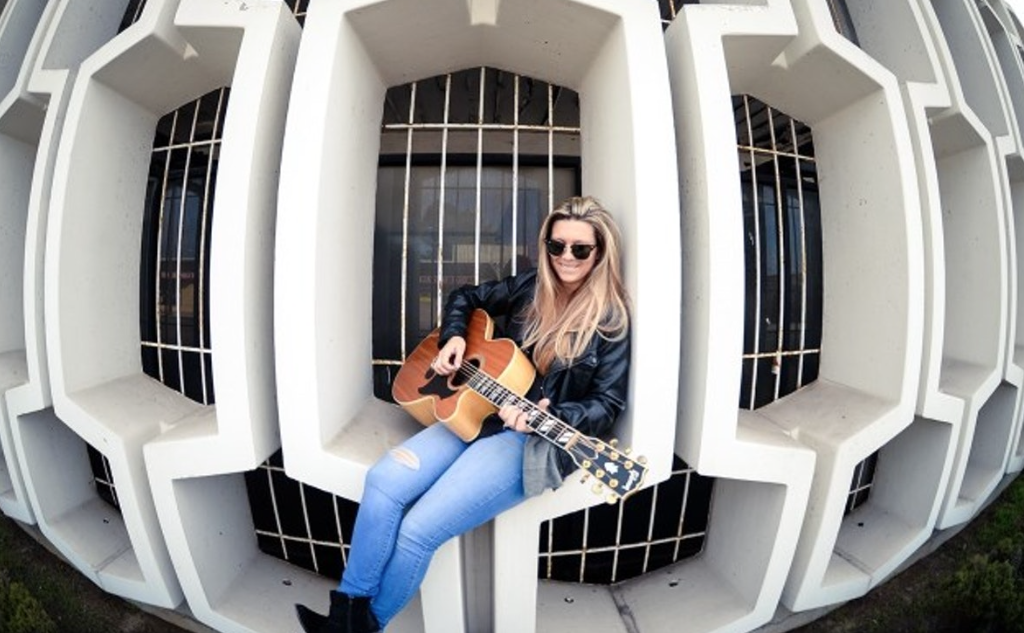 You started playing guitar at 16, what inspired you to start and did you realize immediately it was a passion?
Kira:  I've always loved music since I was a kid but it wasn't until I was older that I really wanted to practice and learn. I think it's important for everyone to have a creative outlet in their lives.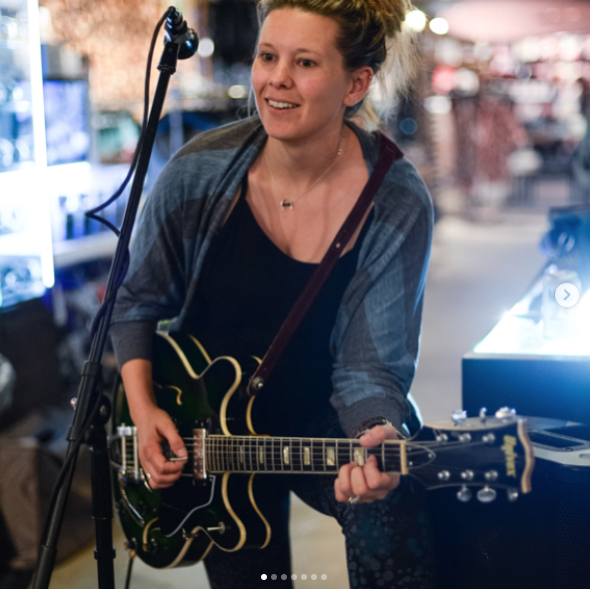 Did playing guitar come naturally or did you take lessons? How did you start singing and composing?
Kira:  While guitar came naturally, I did take some lessons when I was in high school. That's when I really started to learn about using my ear to figure out songs and improv on solos. I'm not classically trained so I rely on how I feel to show emotion in my guitar playing and singing
You started performing after college? Had it been in the back of your mind or was it just chance?
Kira:  I was shy when it came to music. I never performed in public but it was always something I wanted to do but didn't know how to go about it. It wasn't until I started working at a surf shop that one of my managers needed a guitar player and I asked to sit in and it was amazing. I loved the collaboration happening within the band. After that I was hooked and I eventually formed my own band years later.
How & when did you form the Kira Lingman Band?
Kira:  We formed Kira Lingman Band about a year ago, but a year before that we were a two piece rock-n-roll duo. I met my drummer, Zach though a mutual friend and we immediately had a great chemisty. He sat in with my previous band, The Hollow Legs, but once the other members went back to college to pursue their masters degrees, the two of us gigged a for a year until we added Joe to the mix.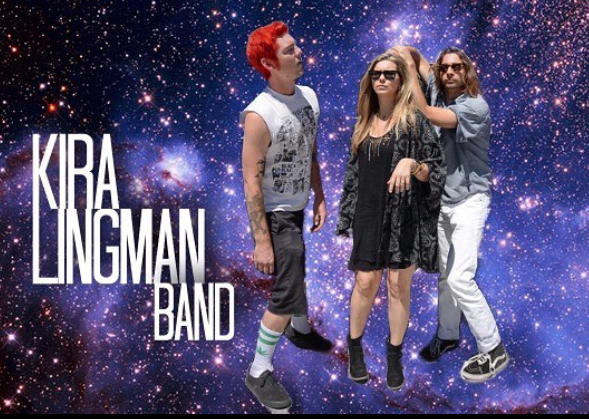 You'll be at KAABOO Sunday September 17th 11:50am on the Tourmaline stage and your songs are on your web page – how & where else can people hear you?
Kira:  Website, Facebook and Instagram are the best ways to keep up to date on shows. I primarily play around the beach cities in Los Angeles.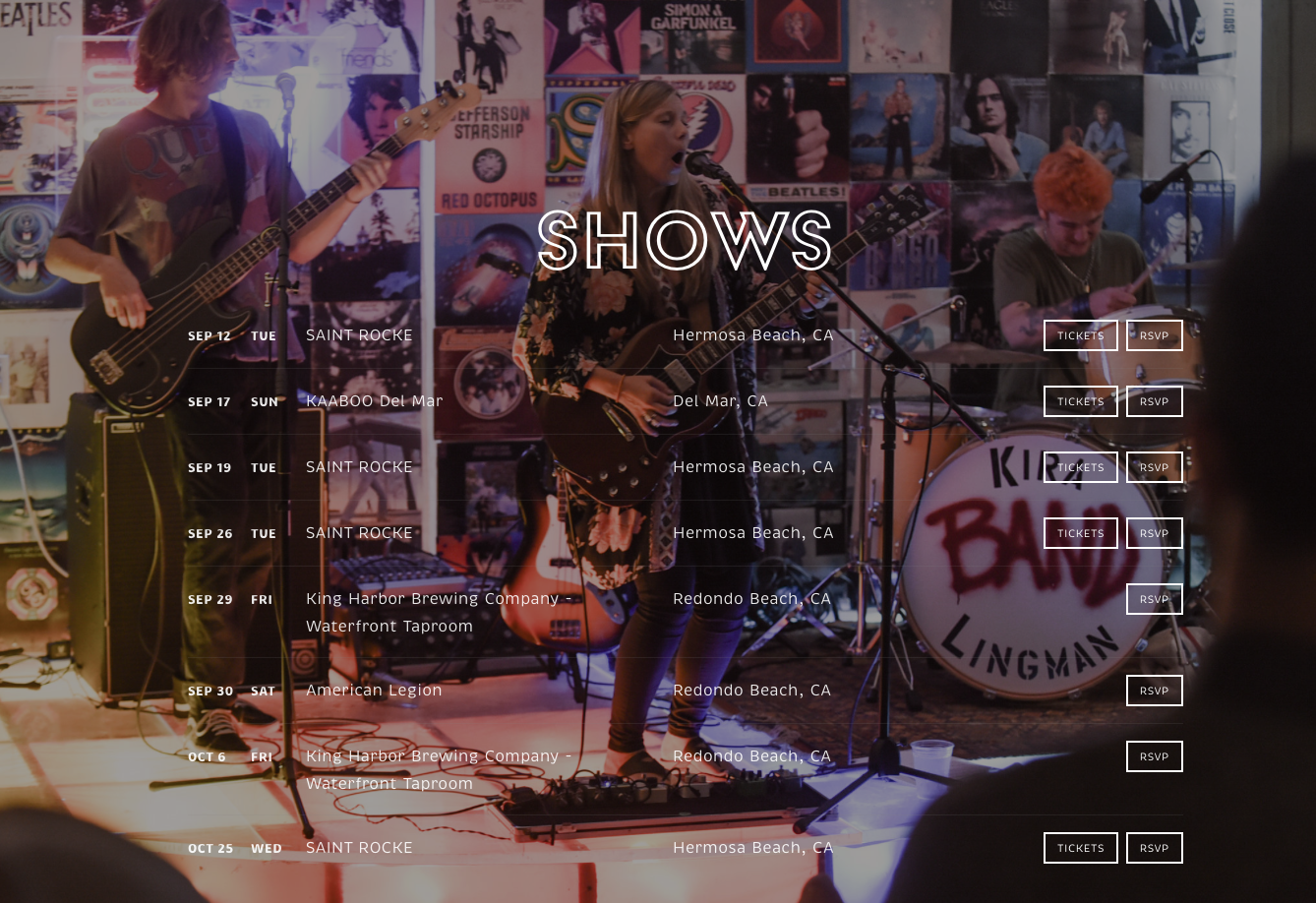 Saw on your IG that you like to surf. How does surfing help keep you balanced and does it inspire your music? Any chance you like skateboarding too?
Kira:  I've been surfing since I was a kid and it definitely inspires my music. When you do the activities you enjoy, it keeps you happy and motivated to channel that energy towards music.

As for skateboarding, I do enjoy it but don't skate often for fear of breaking an arm. When I do skate, I love those Carver boards. They're such a fun cruising board!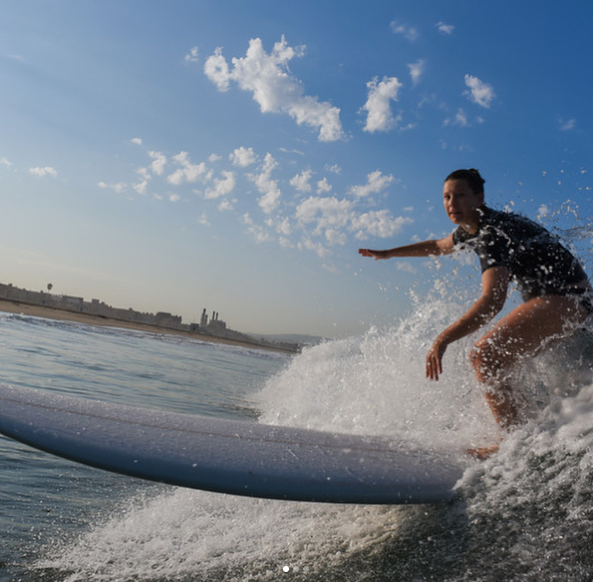 Thank you Kira.  I'm so inspired that you took your love of listening to music to the next level of playing and then beyond to sharing.  Love how fate & friendship played a part in your success – helping your manager got you on stage & friends introduced you to your drummer now long time collaborator!   Looking forward to hearing you Sunday at KAABOO and beyond!
KAABOO 2017 is coming up fast September 15 – 17th.  KAABOO features:
world-class music, hilarious comedy, incredible cuisine, craft libations, inspiring contemporary art, and personal indulgences
To see the full 2017 Line Up click here.  To see my 2016 recap click here.  For apps to keep you up to date on schedules
iPhone Download
Android Download
Link to the KAABOO app page
More posts on amazing artists scheduled to appear at KAABOO 2017 are on the way.  All the artists featured are girls following their passions and willing to inspire other girls to do the same!
XOXO skatingfashionista