I've always shared my love of Indulgences at KAABOO. One of the participants I'm super excited about is Cake & Punch. Yes, I love cake and punch but this cake & punch is not about food, it's about flowers.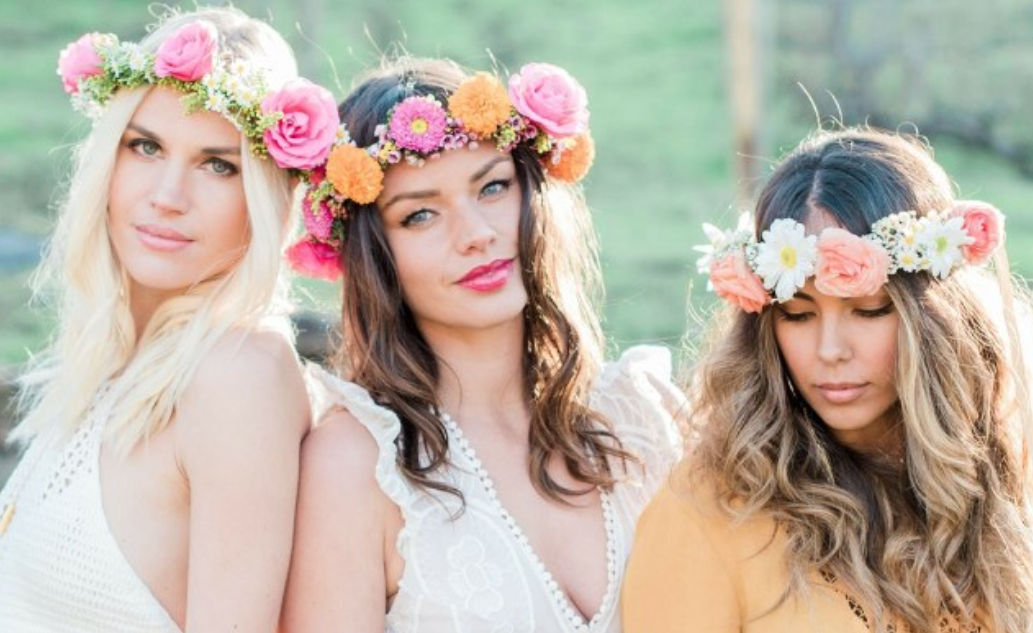 As it says on their site:
"The flower crown has been around for centuries as a statement of love, beauty, and peace."
So it makes perfect sense that everyone would want to experience wearing one at a festival like KAABOO!  I was fortunate enough to catch up with Christina Schneider, owner & founder, to get the scoop on what to expect from Cake & Punch at KAABOO September 15 – 17th.
p.s. if they sound familiar it's because they're the creator of Hair Snapz & they've been on RHOBH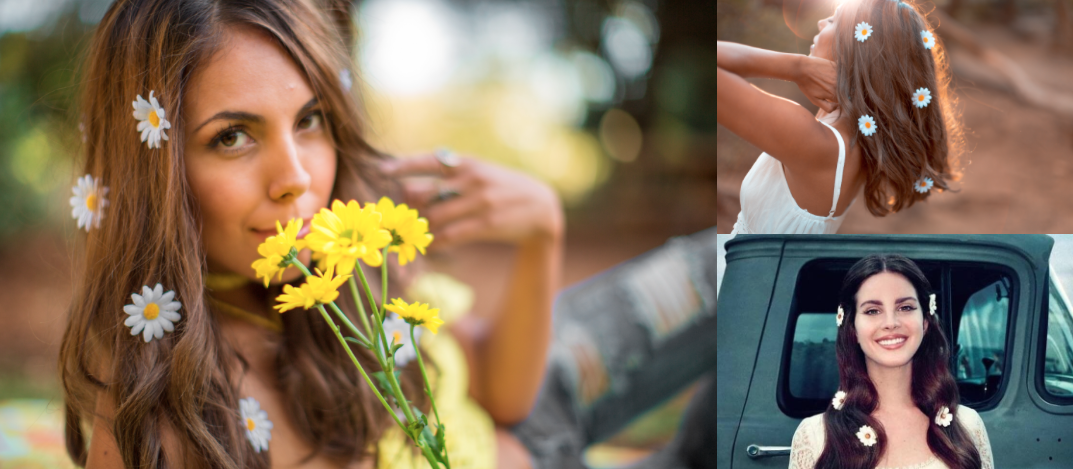 What do you have planned for KAABOO?  Will you be making crowns there?
We will be making fresh flower crowns all day!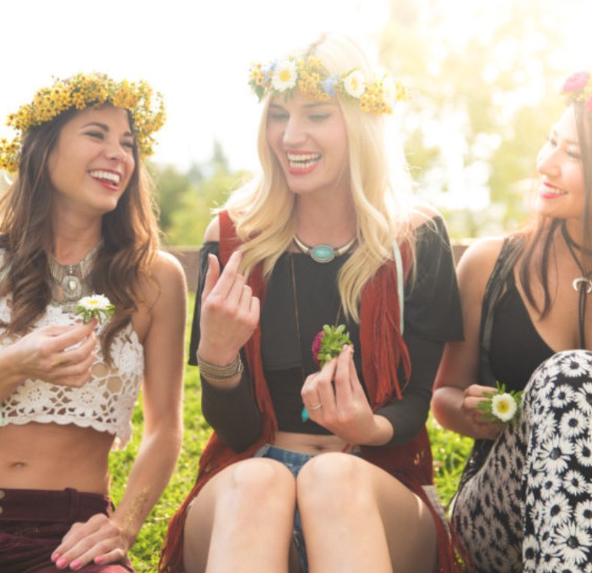 Will you have fresh and faux crowns at KAABOO? If fresh too what are your tips for keeping them fresh for 3 days – life can be "hot" in Del Mar & especially in a mosh pit?
We will only be selling Fresh Flower Crowns and taking custom orders! Each one is hand made, beautiful, and unique, while using durable flowers that remain fresh for your day at the festival.

They have not been mosh pit tested, but we are up for the challenge!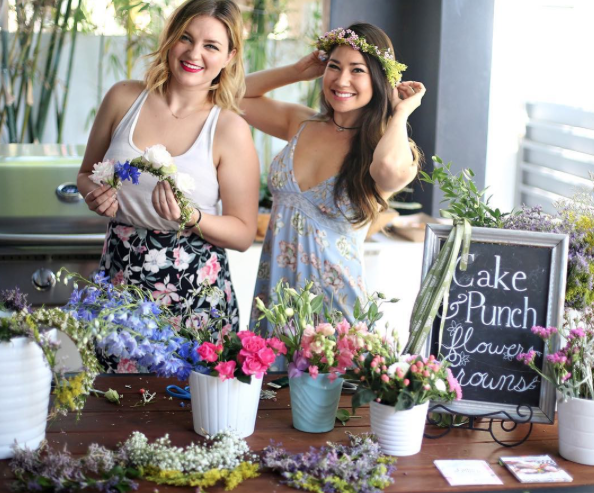 You're the founder & owner how/when did your passion for flowers and crowns become a business?
About 3 years ago, after teaching myself how to make a flower crown, I offered a flower crown bar to one of my clients who was having an event at Malibu Wines.

Everyone at the venue kept coming up asking to buy one, so I had my first Pop Up at Malibu Wines the following weekend where  70 hand made custom flower crowns were sold.

Since then Cake & Punch has created thousands of flower crowns for celebrities, hollywood events, festivals, and have Pop Up Shops on the weekends at Malibu Wines and Rosenthal both located in Malibu, California.
she looks like Elle King because she is Elle King 🙂
Thanks so much Christina from Cake & Punch – to see more of their designs check them out on IG & their website.
I'll be checking out Cake & Punch for sure at KAABOO, especially because now I'm thinking about flower crowns instead of corsages!!!
KAABOO 2017 starts tomorrow September 15th & goes thru Sunday September 17th.  KAABOO features:
world-class music, hilarious comedy, incredible cuisine, craft libations, inspiring contemporary art, and personal indulgences
To see the full 2017 Line Up click here.  To see my 2016 recap click here.  For apps to keep you up to date on schedules
iPhone Download
Android Download
Link to the KAABOO app page
XOXO skatingfashionista