Above Stephanie is having fun skating in Andernos, Aquitaine, France.  I love to see girls having fun skating by the beach.
Stephanie a team rider for Bustin Boards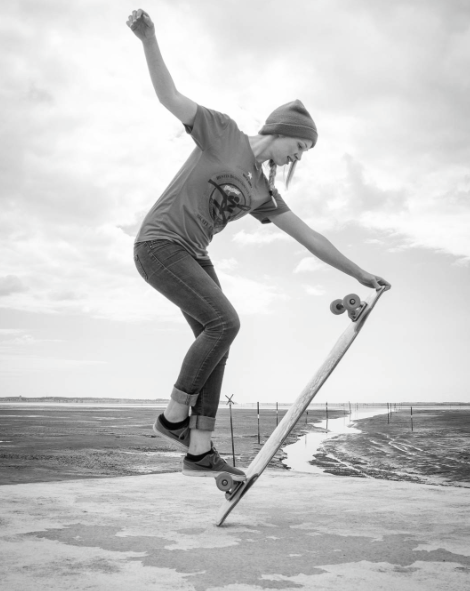 and for Five-O Wheels.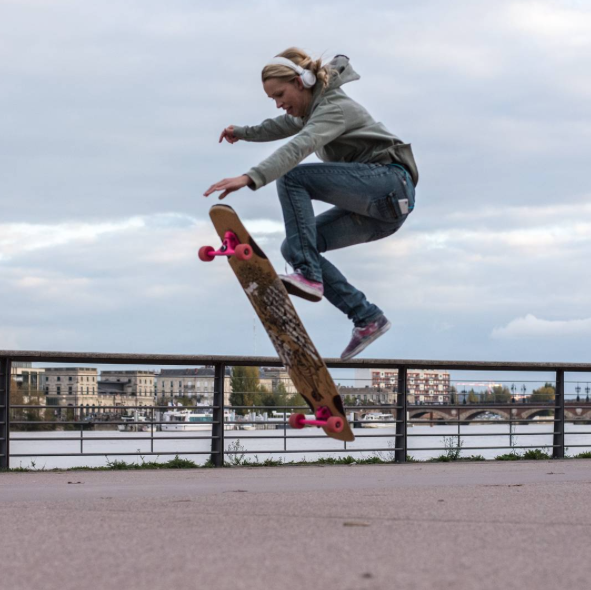 Stephanie's inspiring us from Bordeaux France.  Where are you skating?  More girls skate when they see stylish girls around the world having fun skating, so I hope you share soon.