Following up on my post on BTFL Roller Skates is this post on their team rider Lisa Marie aka @junikorndesign.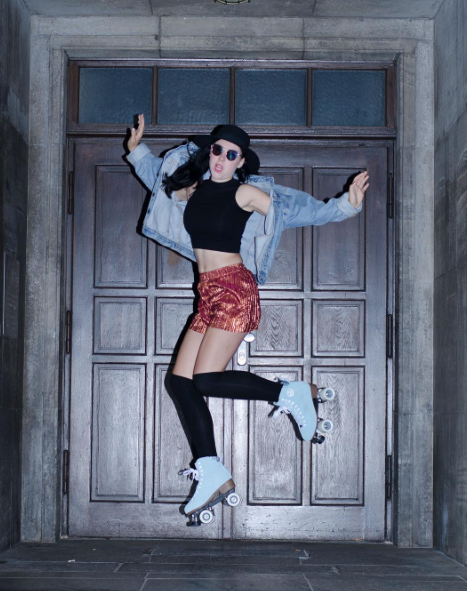 Lisa Marie is a mediadesign student from Berlin, Germany and I had the chance to find out how she became an avid roller skater.
When did you start roller skating?
When I was 2 years old, I started skiing.  Then when summer came my mum bought me some plastic fisher price roller skates.
When I was 4 years old, I started inline skating.  After many years of inline skating with friends, I really wanted to have some roller skates, which I got for Christmas from my dad when I was 13.  They were K2 roller skates that looked very futuristic.
I kept my love for roller skating secret for many years.  I roller skated to university, but took them off before I entered the building.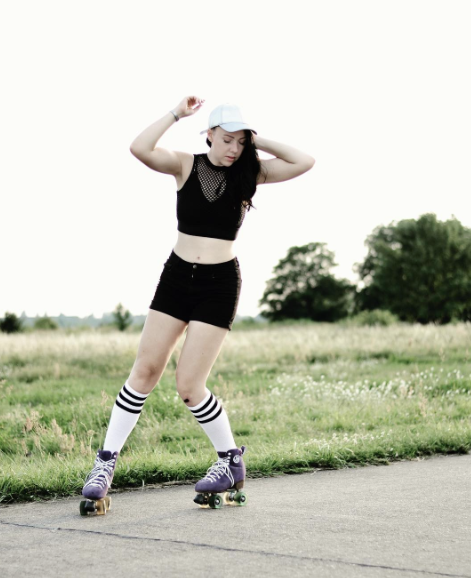 What made you decide to "break" the secret?
Two girls posted in a Facebook Group. They had bought roller skates and were looking for people to skate with them.
We started out as 4 girls, but thanks to the great roller skating community in Berlin we're now more than 100 people roller skating together.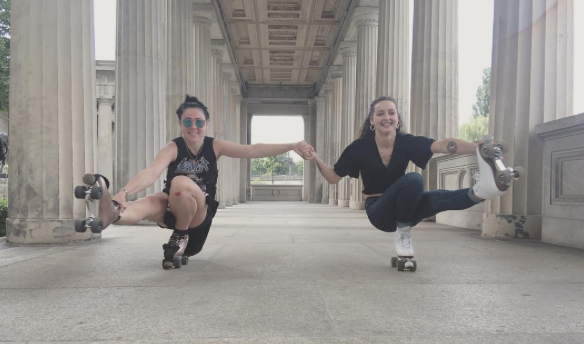 How did skating with other girls improve your skating?
When I met those two girls about two years ago is when I really started skating a lot.  It changed my life.  I found many new friends and a healthier life.  When I go skating in the morning then I don't go partying the night before.
I've found roller skaters teach each other.  I love the vibe of teaching each other.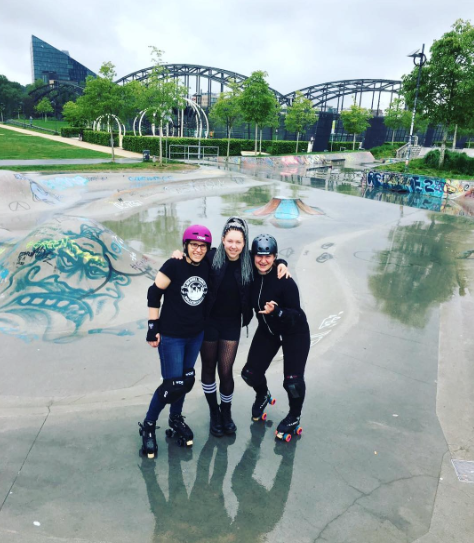 What do you like about skating?
I think skating is a very nice sport. Not only roller skating.  I mean all kinds of skating.
It's relatively easy to get started just get skates or a board.  Then you can skate alone, ask friends or practice jamskate steps at home.
Skating is a social sport.  As soon as you meet other skaters you start talking and eventually become friends.  I've found a great community through skating.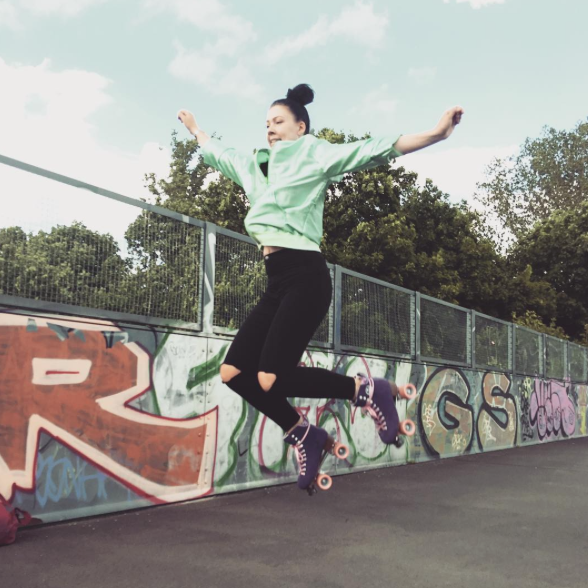 What's your favorite style of skating?
There are different skating styles and each fits the skate place.  I love all skating – street, ramp, artistic, jam – just love it all!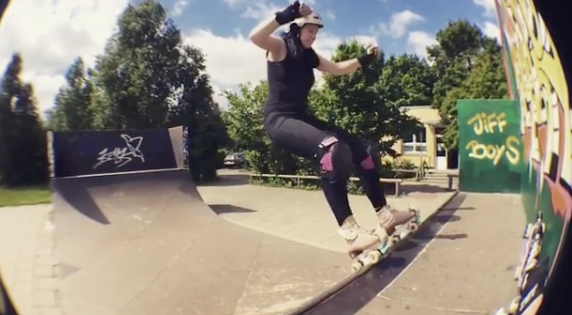 Where do you like to skate?
My favourite place to skate is the city.  I don't care which city it is. I just love being open minded for any cool skate places.  Especially with the BTFL classic skates with their soft and big wheels so you can skate on any ground.
I've skated over sand and grass. Nobody can stop me with these cute looking skates.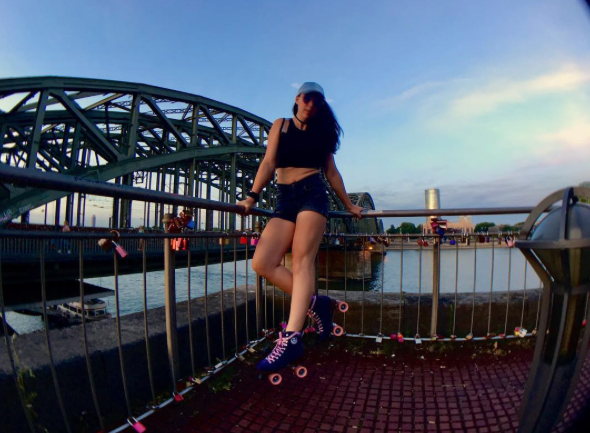 Thanks Lisa Marie – you're so graceful.  You inspire me to try new things on my roller skates.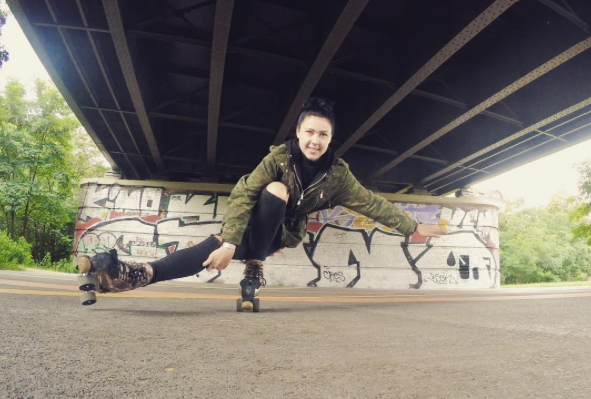 Where are you having fun skating?  When you share your pictures and stories you inspire even more girls all around the world to skate.