This is a follow up to my Neon Supergirl Pro 2017 Women's Skateboarding Clinic post.  The ramp where the clinic took place was just one of the amazing "booths" at the event which happened in Oceanside, CA from July 28 – 30, 2017.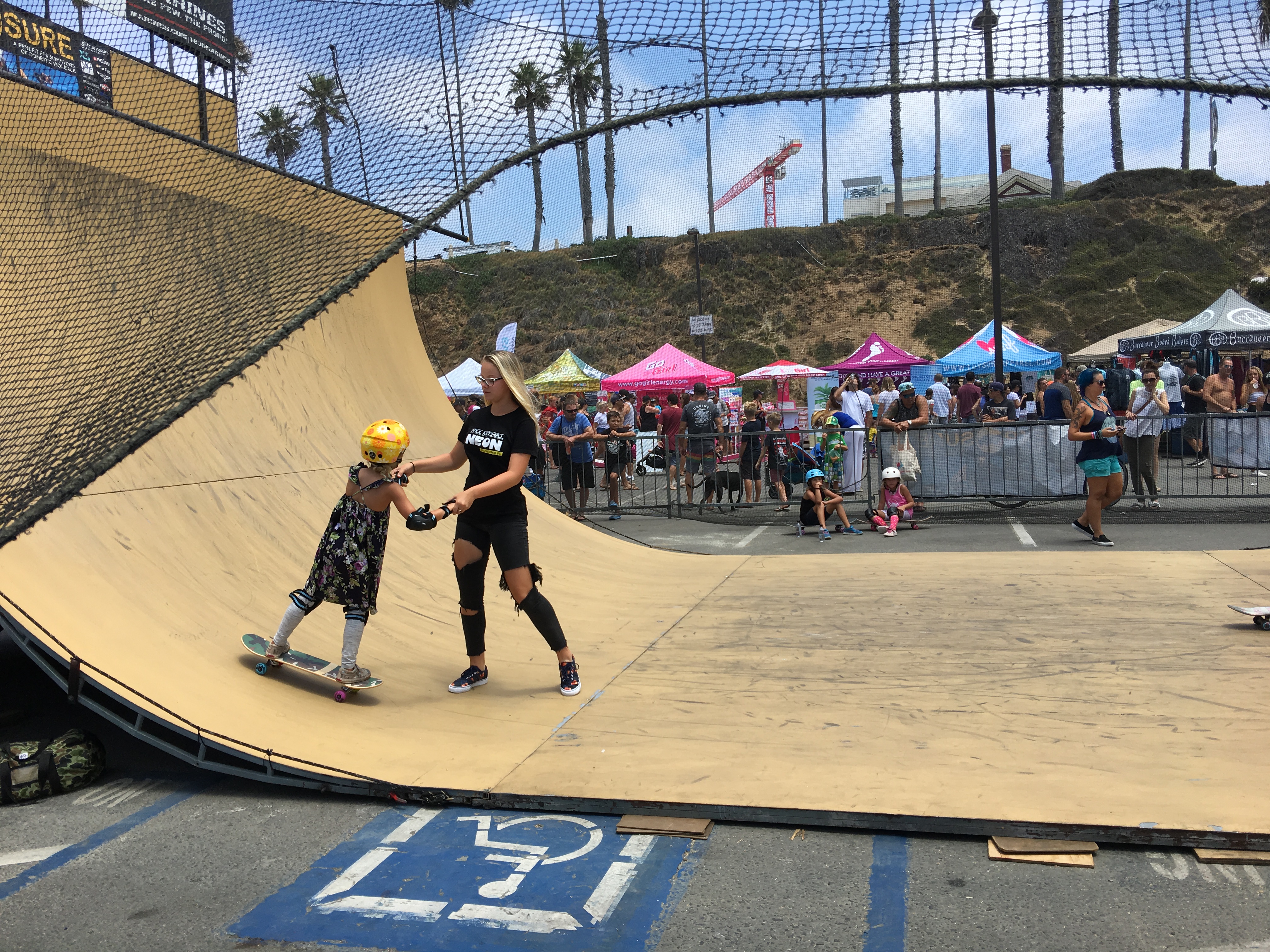 I started off my 3 days of fun at the Neon Braid Booth.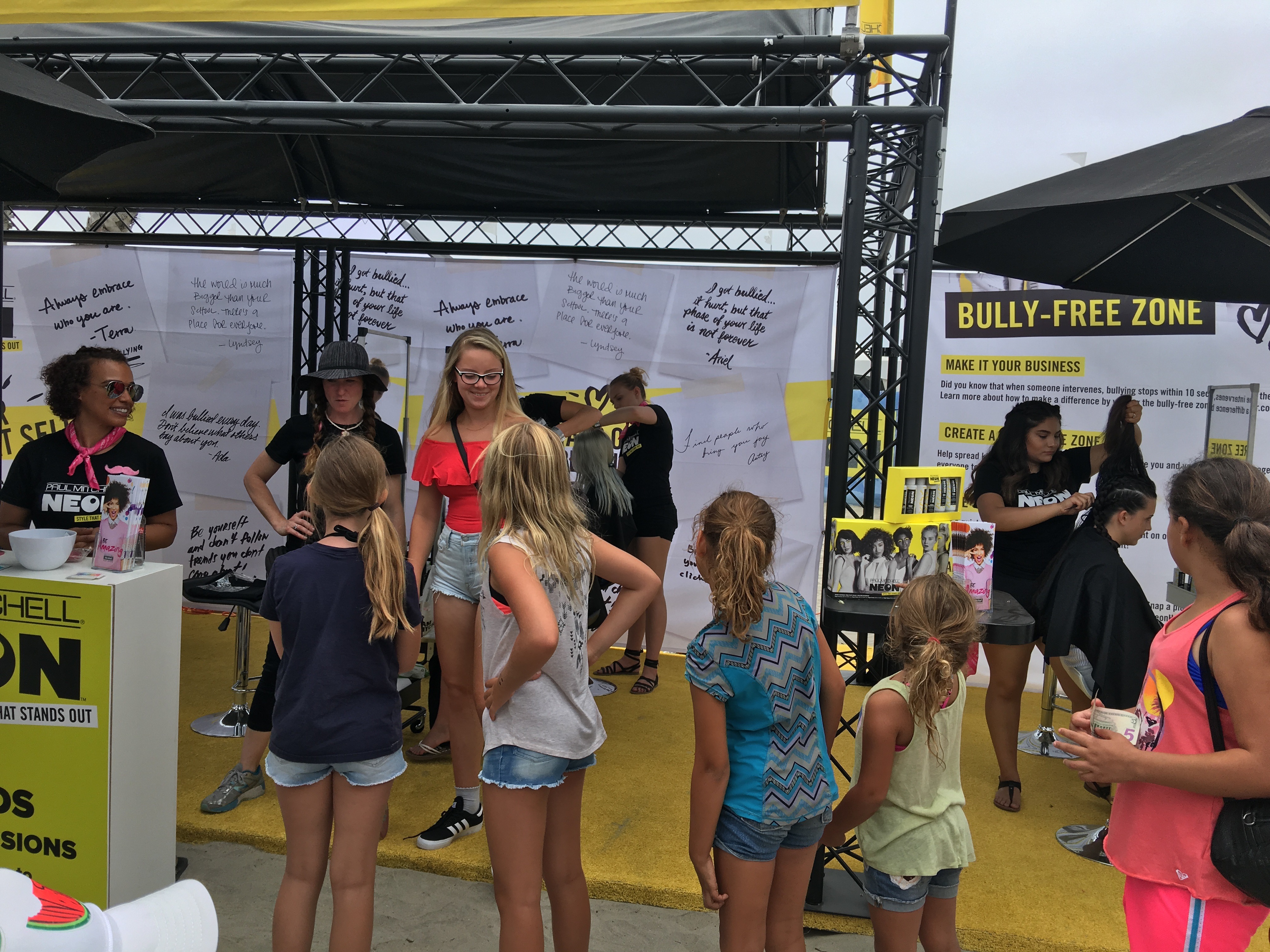 Neon by Paul Mitchell is about being sweet & strong.  Neon believes
that every girl is unique & style should be fun!  Our color-safe, sugar-infused hair care products make it easy to create any look you can dream up.  Together let's create a world where everyone can be themselves & shine.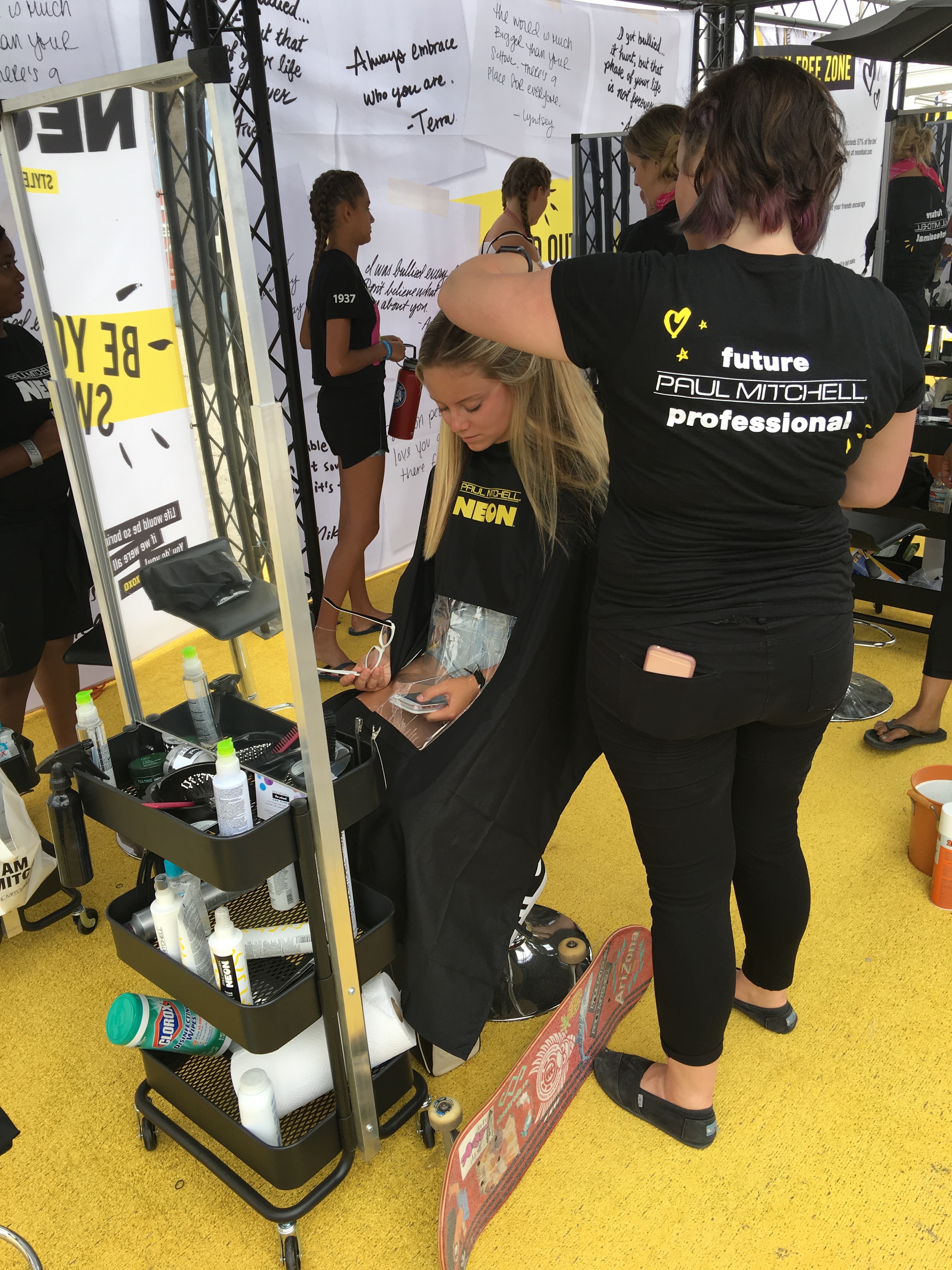 Yes the cape above has a "window" so you can stay connected while you have your hair done.  This picture was from Friday when the stylists came from Paul Mitchell the School San Diego.
I've been to the school several times.  It's in downtown San Diego on A Street.  It's open 6 days a week providing services and offering all the Paul Mitchell products including Neon.  In addition to the services & products, I love how the school promotes Giving Back in San Diego.
The Neon Braid Booth at Supergirl donated 100% to charity.  This year the donations went to NO place for HATE.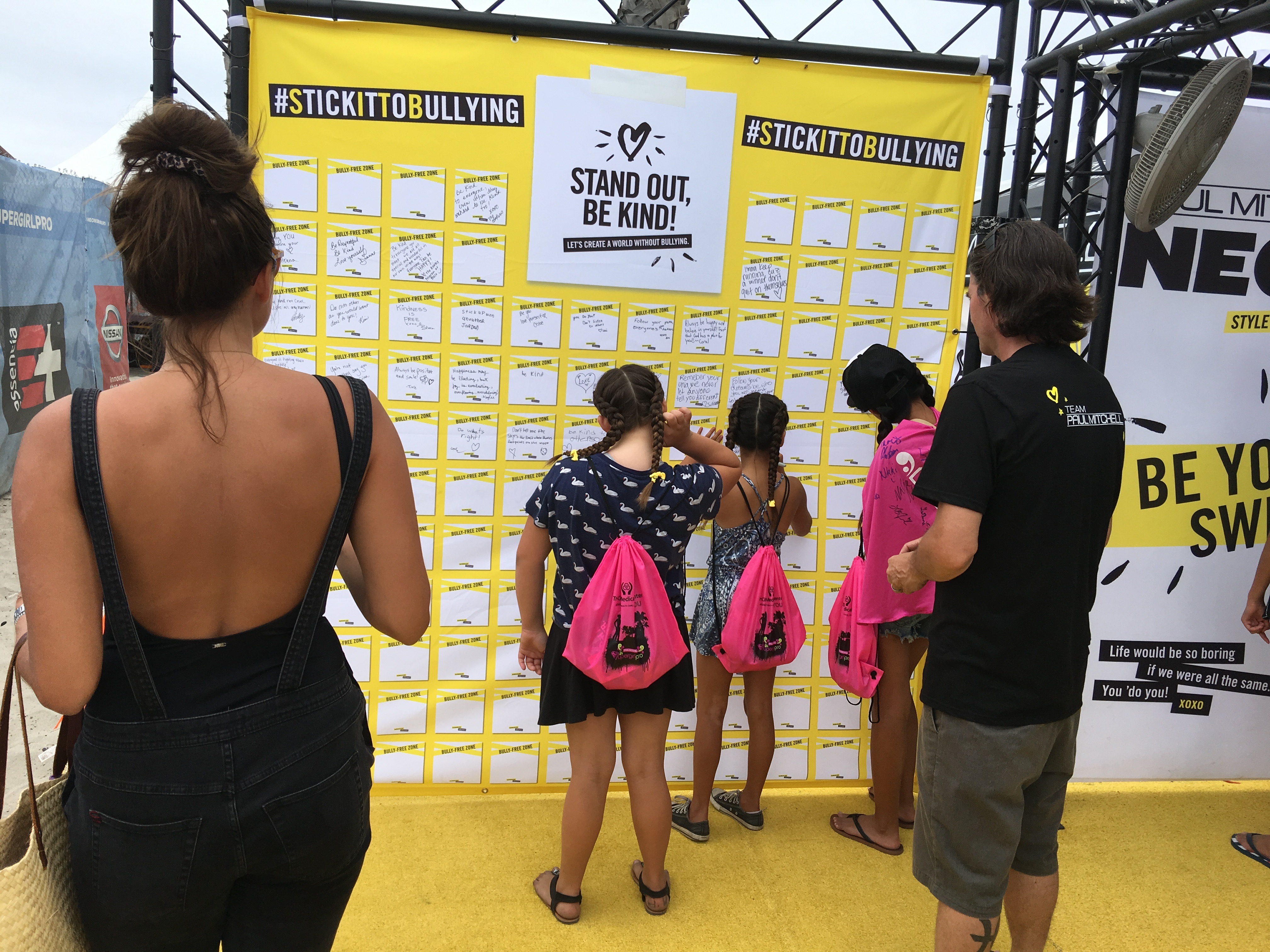 Why NO place for HATE?  Neon is committed to helping girls use their voice & actions to create Bully Free Zones.
Where kindness exists bullying cannot.  The #stickittobullying board gave girls an opportunity to share what kindness looks and feels like to them.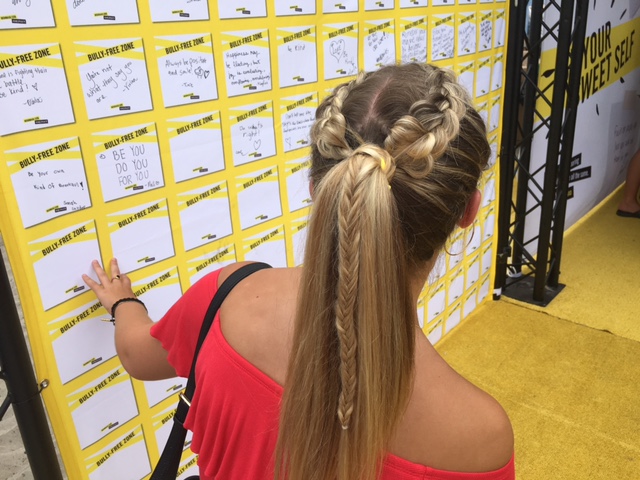 I loved my braid and I loved what I read on the wall.  I've been one of the four.

What made the bullying worse for me was the isolation that followed.  People were just afraid to get involved or even be my friend.  By being kind you get involved/you are a friend & it does make a difference.  I hope you check out Neon's 5 Tips for Banishing Bullying & I'd love if you shared how you're being kind.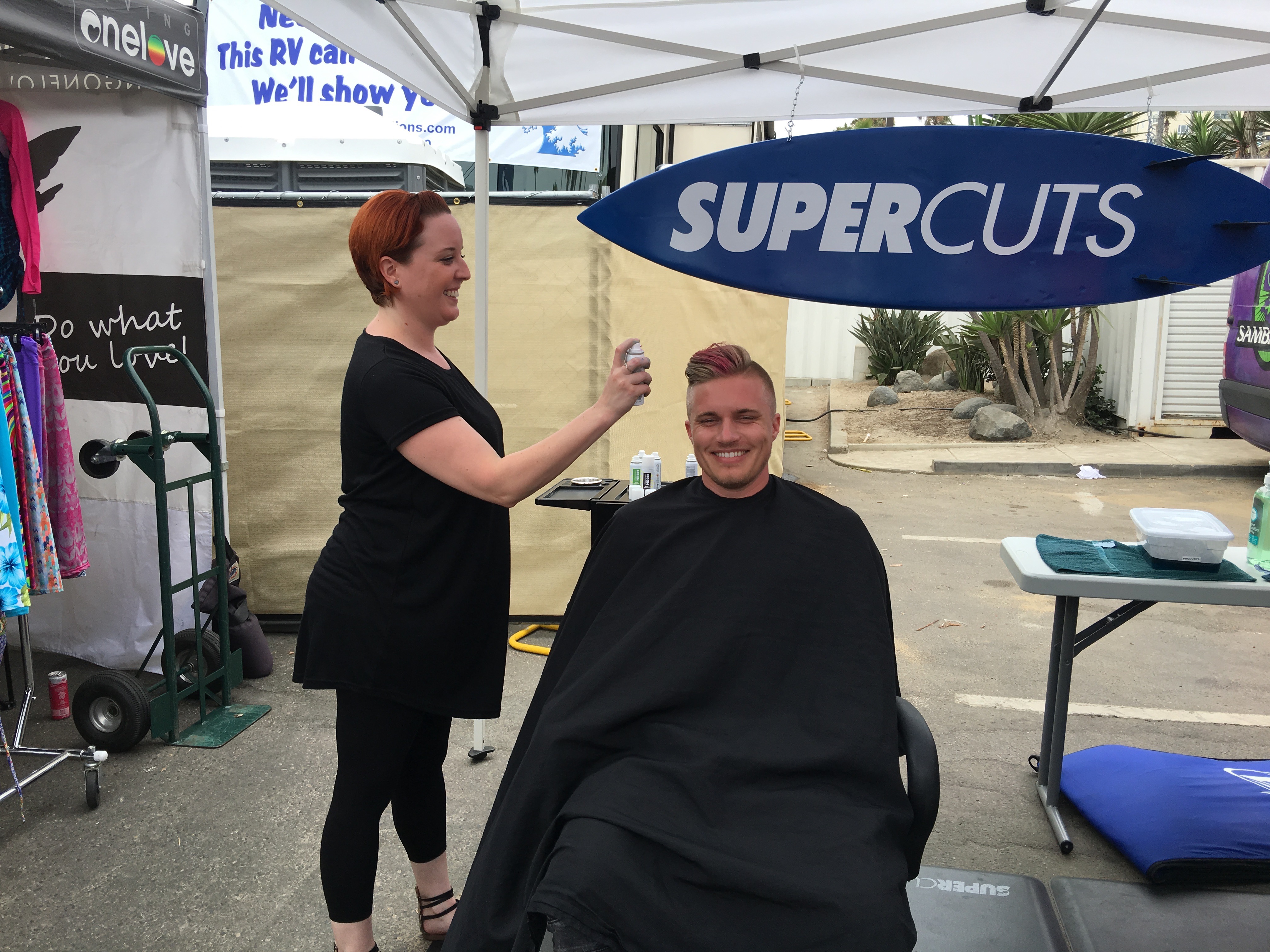 Working with Neon to support NO place for HATE was SuperCuts.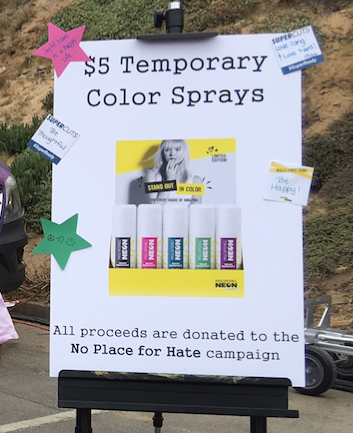 Neon's Temporary Color Sprays, which won't be available until fall, were at Neon Supergirl Pro.  These color sprays are so fun, I'm just counting the days till I have my own.
What else was fun in the village made me smile, smile, smile.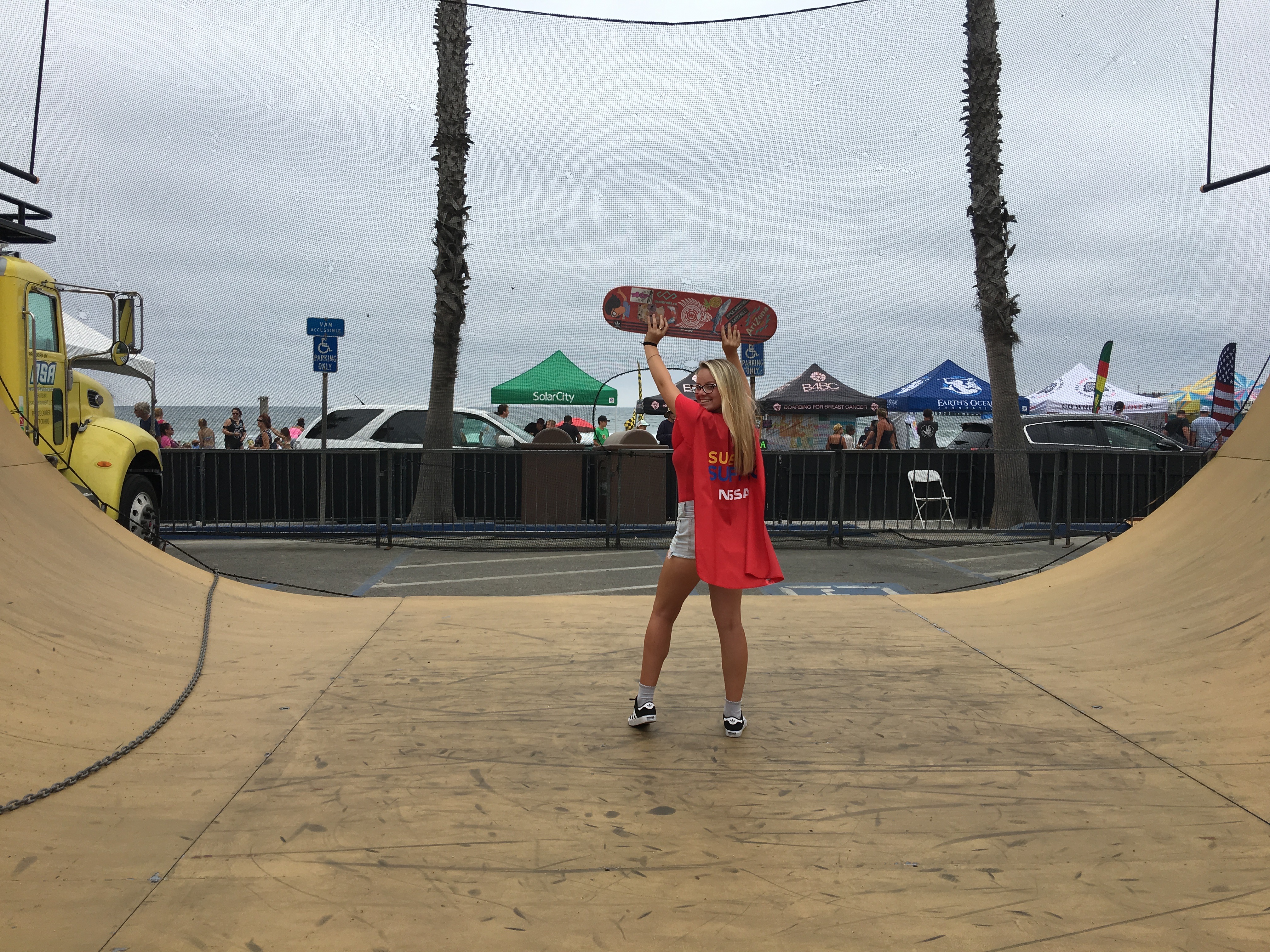 Nissan gave out red capes that matched my shirt – a style win!
I met Moana and the Bare Republic grizzly helped me out with sunscreen.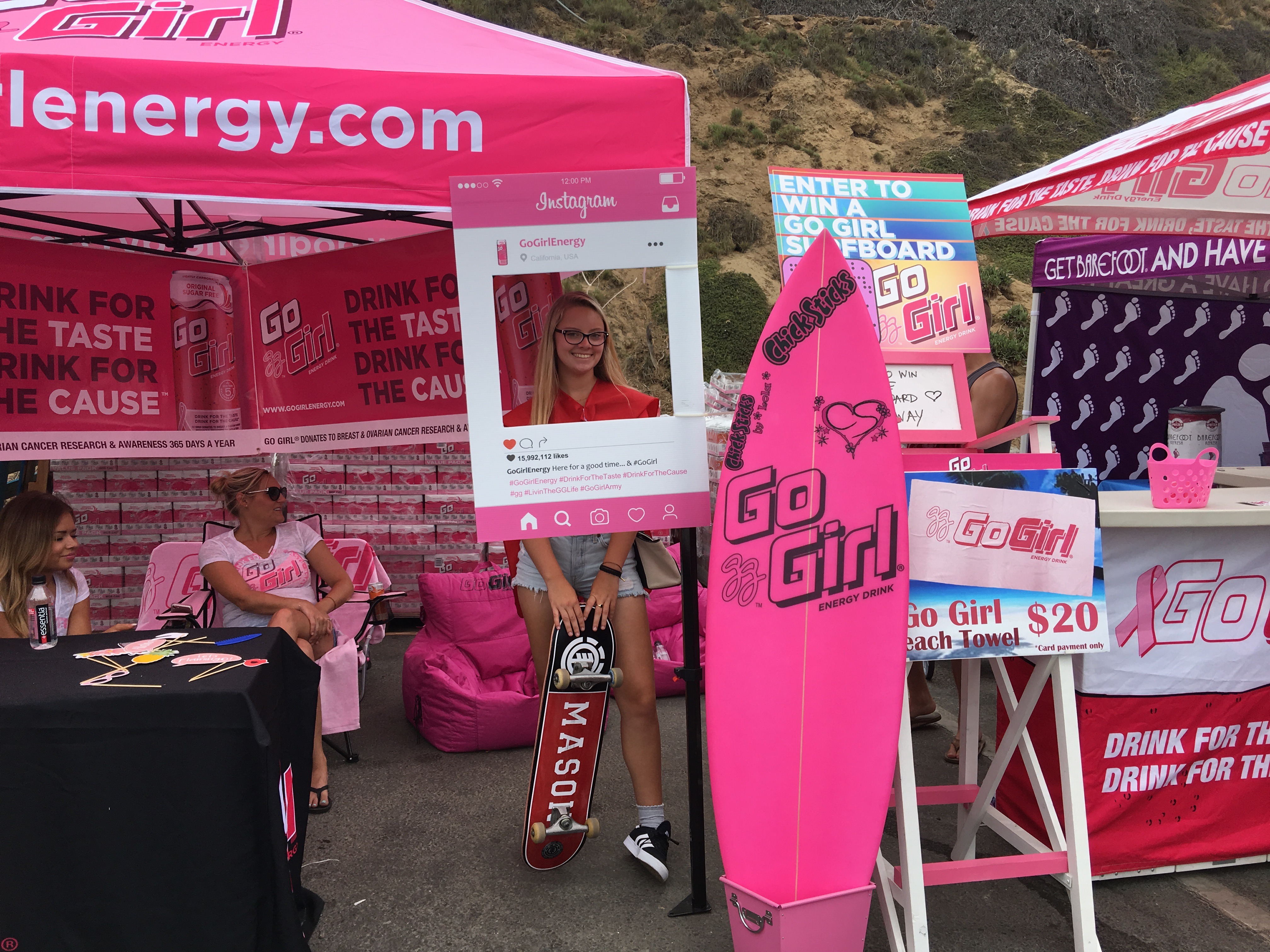 I met the Go Girl Energy Girls.  This was fun because I was thirsty and their energy drinks are delicious.  Plus I learned about their mission and am looking forward to interviewing them for a future blog post.
Go Girl Energy Drink's mission is to raise awareness and funds for Breast cancer and Ovarian cancer research and prevention, while supplying networking opportunities for those in need,  to learn more about these harmful cancers and get needed help through our partners.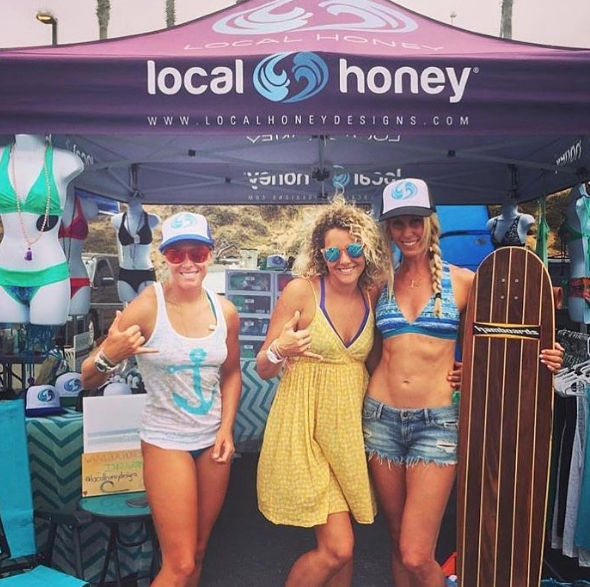 I was pleasantly surprised by how small a world it is when I met Andrea, a fellow skater girl that I blogged about in the Local Honey booth.
Later I saw Josh Stafford at his booth – pro skateboarder & creator of Pick Pocket MFG.  Absolutely love the long sleeve pocket tees.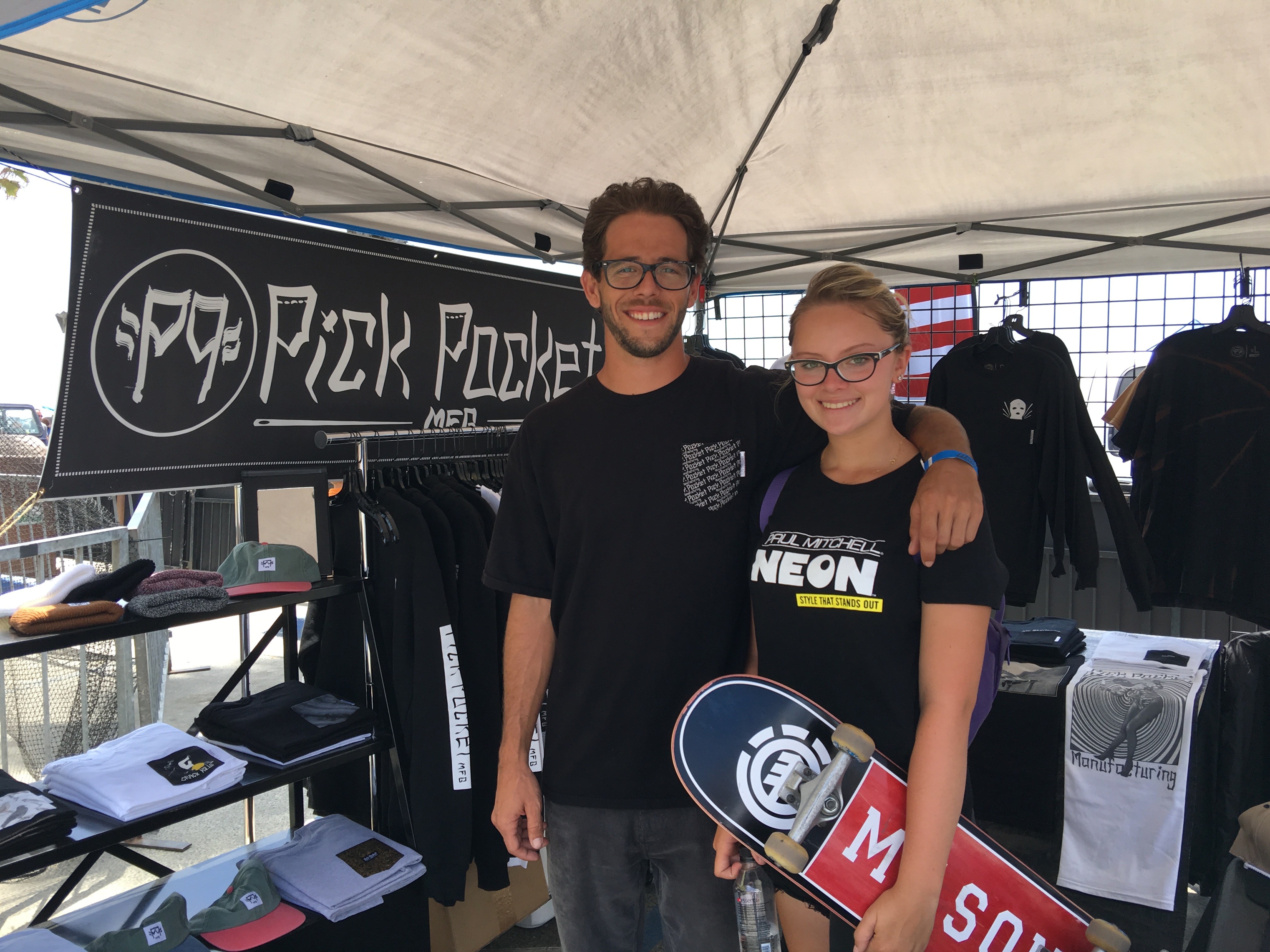 Kind Bar gave out bars at their booth plus they had a team of people who walked around the event and passed out bars.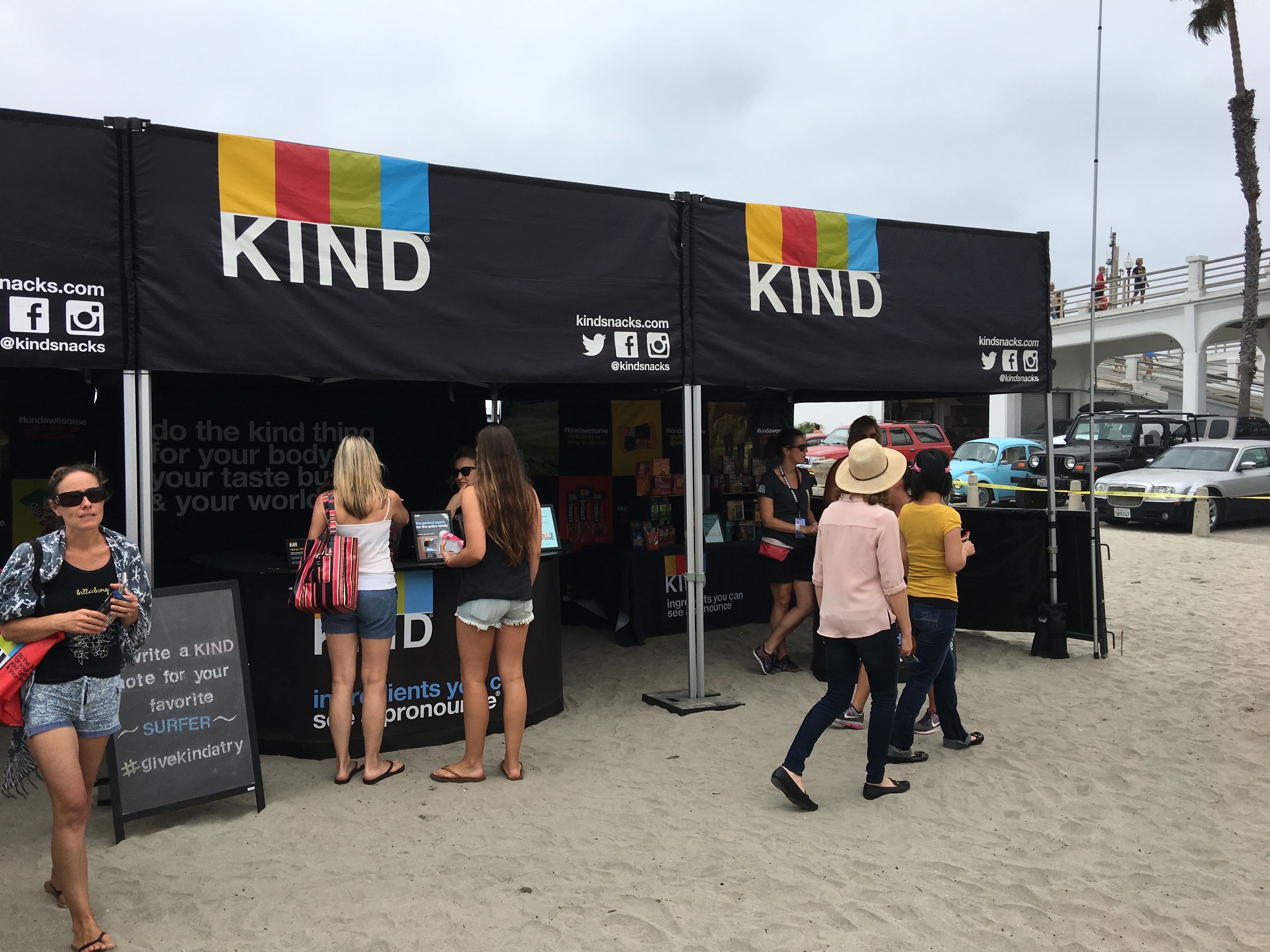 I've blogged about Kind Bar before because I love their taste & love their mission.

And last but certainly not least was all the fun on the stage.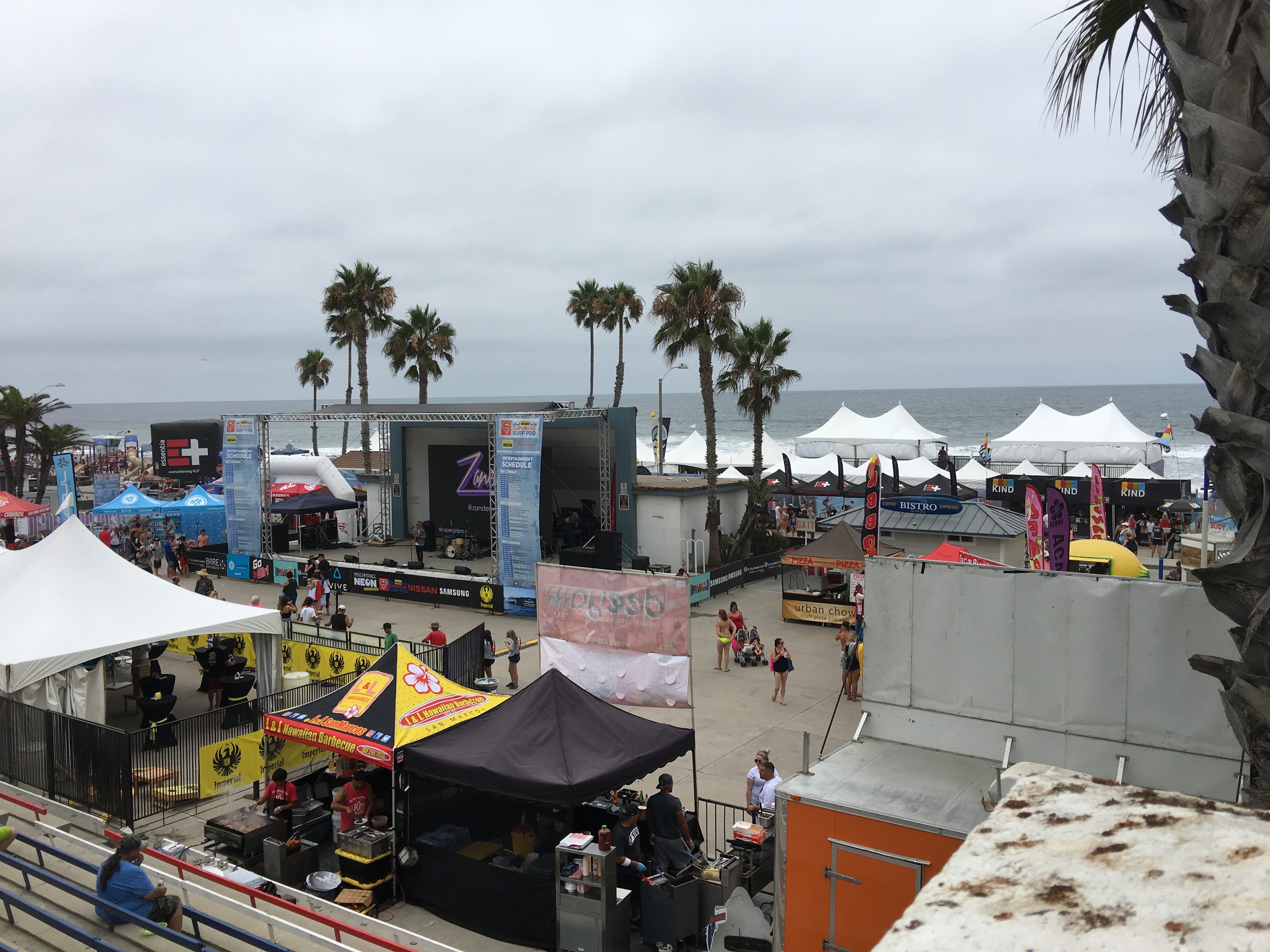 There was a complete Concert Series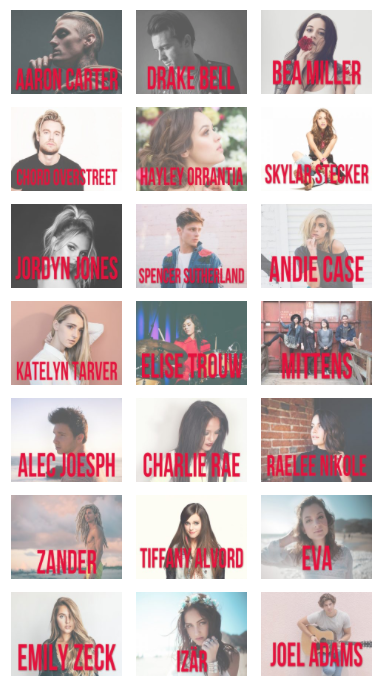 plus activities like Zumba.

To see how others had fun at Neon's Supergirl Pro Festival Village check out Supergirl on IG and  #neonsupergirlpro tag.
Till next time keep it stylish on & off the board.